High price of your pills hard to swallow?
A grassroots campaign in South Africa could change all that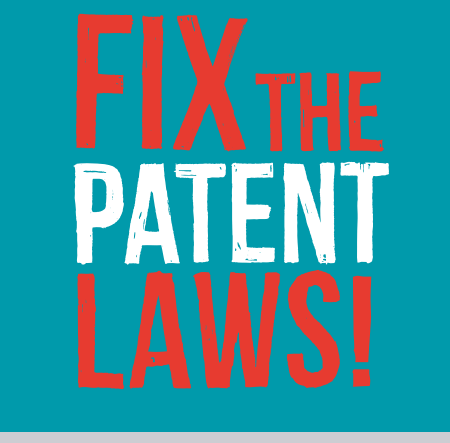 If you pay out of pocket for your medication, you probably know what a generic medication is because they're cheaper than brand-name drugs, many of which are under patent.
Generic medicines are made up of exactly the same ingredients and work in exactly the same way as patented medicines. For example, both paracetamol and Panado will ease your headache and break that fever but paracetamol will probably be cheaper at your local pharmacy than branded Panado.
The reason your pharmacist can dispense you generic paracetamol is because the drug is off-patent, meaning that many different companies can make and sell it. So you can get paracetamol, Panado and Calpol – all the same drug just made by different companies.
But many other drugs are still under patent, making them expensive and keeping them out of South Africa's public sector. This is because South African patent laws make it easy for companies to register patents for drugs they didn't invent and didn't even substantially improve.  Great for pharmaceutical companies' bottom lines but bad for your pocket.
---
What is a patent?
A patent allows a company exclusive rights to produce and sell whatever has been patented, from medicines to kinds of seeds, without competition for a 20-year period. Ideally, the system helps reward companies who have invented something new or substantially improved a product.
---
 How easy is it to get a patent in South Africa? Very. South Africa grants almost every patent application it receives, making its patent system one of the world's most lenient. While pharmaceutical companies cash in, the government and patients pay the price.  Governments pay excessive amounts on drugs instead of strengthening the health care system and patients pay as medicines like for cancer treatments while third-line antiretrovirals (ARVs) and drug-resistant tuberculosis (DR-TB) drugs remain out of reach for many dependent on state-provided healthcare.
Envisioned as a form of intellectual property protection, patents are typically awarded to companies who can prove their product is new. Not in South Africa, say activists and researchers who claim that the country's lax patent system is allowing pharmaceutical companies to get and extend patents on drugs based on immaterial changes to drugs – like the changing of a pill's colour or adding table salt to a formulation. The current patent system grants patent applications as long as companies do the paperwork and pay the fees and do not examine the merit of many patent applications.  A study by South Africa's University of Pretoria found that 80 percent of patents in South Africa would not have been granted if the country actually interrogated patent applications properly.
With this kind of patent protection, competition is eliminated and drug prices stay high - putting medicines out of reach for South African patients. In South Africa, third-line ARVs  - all under patent - cost about R35,000 per patient per year in the private sector. This high cost means thousands of patients in need of these drugs of last resort go without because the public sector can't afford them. With as many as 27,000 cases of multi-drug resistant TB cases diagnosed in South Africa annually, one of the few drugs available to treat it, linezolid, costs about R22,00 per month of treatment due to patent protection.
To fight for a better deal for patients, MSF and the Treatment Action Campaign have launched a campaign called "Fix the Patent Laws," www.fixthepatentlaws.org. We're asking the government to do just that, fix the patent laws because medicines shouldn't be a luxury.
Follow the issues on the Fix the Patent Laws campaign blog
Portions of this article were first published on IRIN/PlusNews
Find out more about MSF's work in South-Africa