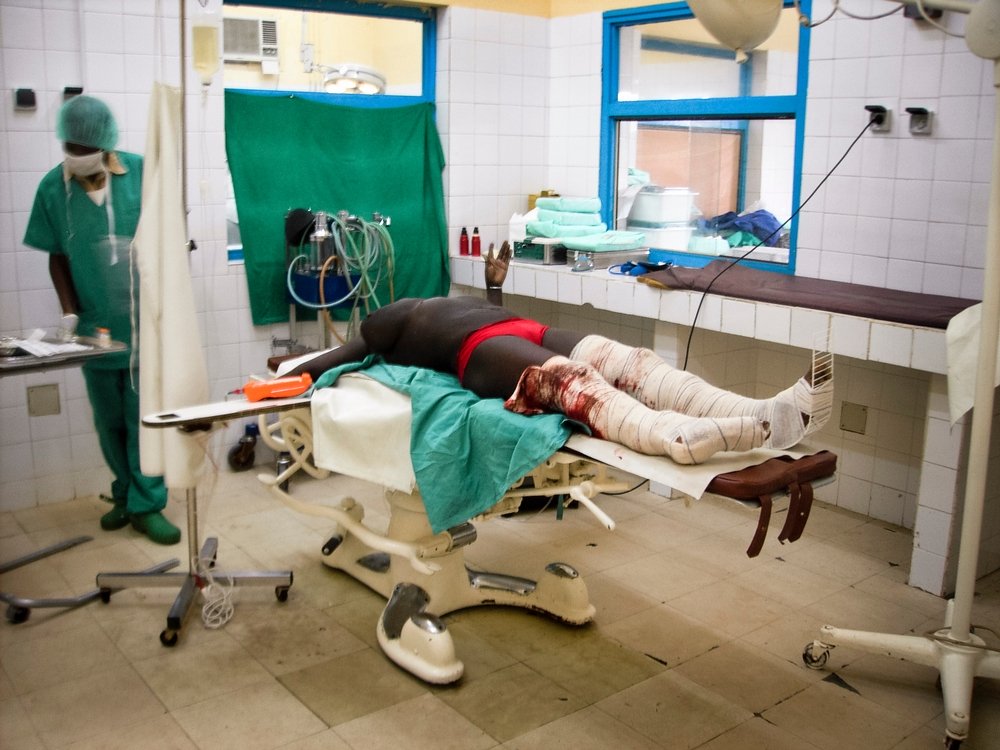 Paris - Increasingly intense armed confrontations over recent weeks in Ivory Coast, together with political gridlock, have had serious consequences on the country's population, the international medical humanitarian organisation Doctors Without Borders (MSF) said today.
Fighting has led to new displacements of people in the capital, Abidjan, and in the western region of the country. Insecurity and shortages of medicine resulting from international sanctions have made it very difficult for victims of violenc and all those in need to obtain care.
Only one hospital continues to function normally in Abidjan's Abobo district, home to approximately two million residents.The violence there has forced most of the health workers at the district's two other hospitals to flee. Since late February,MSF has been working with the Ministry of Health to provide emergency care at the Adobo Sud Hospital.
"Over the course of two weeks, we treated 129 people in the emergency room, including 81 with gunshot and knife wounds, and we operated on 31 serious cases," said MSF Emergency Manager Dr. Mego Terzian. In addition, MSF increased the number of hospital beds from 12 to 20, in order to respond to the influx of wounded patients.
However, people are afraid to leave their homes to seek treatment at the hospital. Travel within the city is risky because of outbreaks of fighting and blockades erected in the streets by young men armed with clubs and machetes. The insecurity has also caused many people to flee. In recent weeks, displaced persons in Abidjan have set up approximately twenty camps, where health conditions are uncertain. 
The confrontations have also led to major population movements in the western part of the country, with more than 82,000 people taking refuge in neighboring Liberia, including 45,000 over the last three weeks.
Since December, MSF teams have been working in
Liberia
and western Ivory Coast, where they are providing primary health care in facilities abandoned by healthcare staff and lacking in medicines. The recent resumption of fighting has further worsened the situation for the population. 
MSF teams in Ivory Coast are providing care to displaced persons and residents in the cities of Duékoué and Guiglo, and are preparing to provide care in Bangolo and Zouan-Hounien. However, instability makes it difficult to access the displaced populations, particularly in areas close to the front line.
"In this context of difficult access to care and population displacement, our teams must be able to reach people, particularly so that they can conduct epidemiological monitoring," said MSF Emergency Coordinator Renzo Fricke. "
Armed conflict
is not the only obstacle to treatment."
Commercial and financial sanctions imposed by the international community against Ivory Coast, coupled with transportation problems, have led to shortages in medicines and medical supplies. Health facilities in many regions of the country lack basic medicines and treatment supplies for chronic and acute illnesses, particularly for kidney dialysis.
While they cannot meet all the needs in the country, MSF donations of medicines and medical supplies to various health facilities are critically important.
MSF is an impartial medical humanitarian organisation that observes strict neutrality in its operations. Its activities in Ivory Coast are funded exclusively by private donors, ensuring its complete independence.