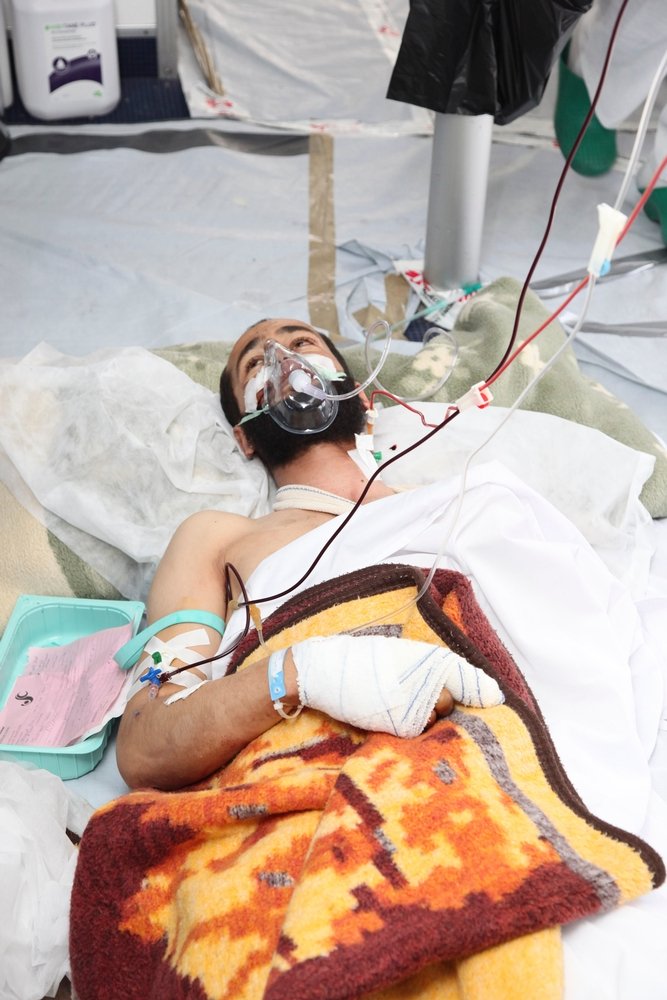 Paris - The international medical humanitarian organisation Doctors Without Borders (MSF) is demanding that parties involved in the conflict in Libya grant it access to violence-affected areas, including the dispatch of humanitarian supplies.
On March 1, the MSF team in the eastern Libyan city of Benghazi received a plea for help from a medical doctor in the western city of Misurata, where clashes have reportedly left many people wounded. Like other areas in the west, Misurata has so far been inaccessible to aid workers because of insecurity.   
"The doctor is asking us for drugs and medical supplies to treat wounded people," said Anne Châtelain, MSF's medical coordinator in Benghazi. "But we cannot deliver the supplies. The road to Misurata has been blocked by armed men who are stopping traffic."
While eastern Libya remains relatively calm, the west of the country is reportedly plagued by violence, creating a deeply worrying situation that is impossible to assess and respond to since access is prevented.  MSF teams present at the Tunisian-Libyan border are blocked from entering Libya.
MSF has received information that many wounded people in Tripoli are not seeking treatment at hospitals for fear of reprisals by militias.
"Volunteer medical doctors are treating the wounded in private locations," said Rosa Crestani, MSF emergency coordinator.  "But they are appealing to us for drugs—including pain medication—and surgical equipment to ensure treatment of the injured.  For the moment, this is impossible."
In addition to requesting access to violence-affected areas in order to provide assistance, MSF is demanding respect of medical facilities, especially the right for people to safely seek and receive treatment.
In Benghazi, MSF has supported hospitals with donations of drugs and medical supplies.  The hospitals have coped with an influx of more than 1,800 people wounded in fighting from February 17 to 21.  
MSF has an eight-person team in Benghazi, as well as 17 people on the Tunisian border. Two trucks from Egypt have already arrived in Benghazi to deliver 17 metric tons of drugs and other medical supplies to city hospitals.
Find  out more about MSF in Libya