The Joint United Nations Programme on HIV and AIDS (UNAIDS) released today its 2020 Global AIDS Update Report. The report shows that the world will miss critical 2020 targets, including the reduction by 50% of HIV-related deaths from 2015 to the end of 2020. This target, among others, was agreed to by all UN Member States in the 2016 Political Declaration on HIV and AIDS.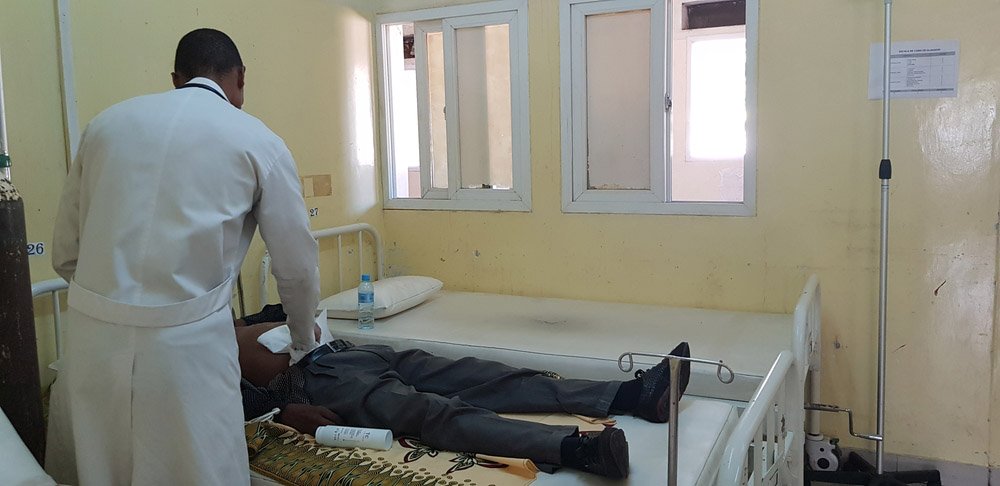 According to UNAIDS, 690,000 people died of HIV-related causes in 2019. While this is the lowest figure since 1993, it is still too high and means that the world is not on track to meet the 2020 target. Treatment coverage is also still too low. By the end of 2019, 67% of people (25.4 million) in need of antiretroviral treatment (ARVs) had access. This leaves a gap of 12.6 million people living with HIV that still need treatment.
 
The report also shows mounting evidence from sub-Saharan Africa that people living with HIV and people with tuberculosis are at a higher risk of COVID-19-related morbidity and mortality. UNAIDS also warned of the implications of disruptions to HIV services as a result of COVID-19.
 
Doctors Without Borders (MSF) joins UNAIDS in calling for countries to implement practices to help mitigate the impact of COVID-19 on HIV treatment services, including ways to provide people with HIV with multiple months of treatment at one time thereby reducing the number trips to healthcare facilities.
 
Quote from Dr Eric Goemaere, HIV/TB Unit Coordinator and COVID-19 Project Leader, MSF South Africa:
"Despite promises, the world will fail the commitment to reduce HIV deaths by the end of 2020. The cost of not meeting these commitments are spelt out in 820,000 additional needless deaths, according to UNAIDS. What these numbers tell us is that HIV-related deaths are not declining fast enough, even before COVID-19. Now, we fear that with any disruption to HIV services due to the pandemic, even more lives will be lost. We can't afford to backtrack on the HIV/AIDS epidemic in light of the COVID-19 pandemic. 
We are long overdue inadequately addressing the unacceptable number of deaths of people living with HIV. We must make every effort to redouble our efforts on HIV, continue to scale up HIV treatment, and preserve the hard-won gains and lives saved. We can't risk backsliding, as the progress to date is too precious not to preserve."
---