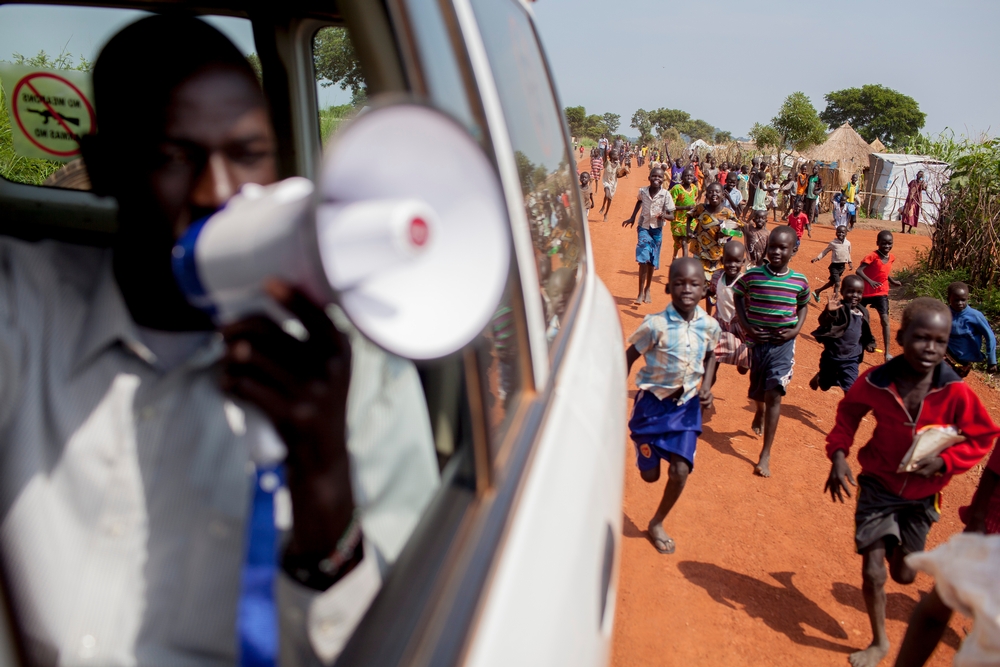 A new report from MSF's Access campaign released yesterday called 'The Right Shot: Bringing Down Barriers to Affordable and Adapted Vaccines' has revealed that vaccinating the world's poorest children today costs at least 68 times more than it did in 2001.
The report – one of the only sources of comparative vaccine pricing available - reveals this is because a handful of big pharmaceutical companies are overcharging donors and developing countries for vaccines that already earn them billions of dollars and keeping pricing information secret.
In South Africa, as elsewhere, adding the newest vaccines against pneumonia (PCV), diarrhoea (rotavirus or RV) and cervical cancer (HPV), all of which are disproportionately more expensive, is behind the skyrocketing costs. As the amount of funds needed to purchase vaccines rises, low vaccination coverage rates of 65% nationally shows that South Africa continues to struggle with delivering expensive new vaccines to the children who need them.
Globally, market prices for these new vaccines remain high because of lack of competition as there are only two manufacturers for each vaccine: pneumococcal conjugate/PCV (GlaxoSmithKline/GSK and Pfizer); human papillomavirus/HPV (GSK and Merck), rotavirus (GSK and Merck). 
While the SA Department of Health negotiated a reduced price of R157 per dose of Cervarix, GSK's HPV vaccine, the cost per dose is still three times more than the lowest global price that Gavi, the Vaccine Alliance (Gavi), pays for poorer countries like Mozambique and Malawi.
South Africa contributes funds to Gavi, but does not qualify for its reduced prices because it is classified as a middle-income country. The country's economic status has not prevented it from accessing the lowest global prices for ARVs to treat its high prevalence of HIV. However, South Africa pays high prices for vaccines, despite experiencing a significant burden of diseases that could be prevented through vaccination.
If South Africa could access the Gavi price for HPV, it would save over R214 million every year—funds that could go into purchasing vaccines to cover a broader age range of girls, or improving delivery services.
In the report (pg 20, 30), Dr Yogan Pillay, Deputy Director General of South Africa's Department of Health, describes the difficulties of negotiating the HPV vaccine price with so little information about true R+D and production costs: "We introduced two new vaccines recently (PCV and HPV) ... and because there are only two suppliers for each vaccine, there's no competition and we pay a premium… To the extent that we know what other countries are paying, that would strengthen our arm [in negotiations with companies]."
MSF, therefore, recommends that the South African government demand access to lower negotiated prices for the HPV and other new vaccines, and use its voice to champion vaccine access issues for other middle-income countries.
"Lower prices would free up funds that could be used to expand age eligibility for new vaccines, and strengthen immunisation programmes. South Africa must continue to be a leader in calling for increased price transparency, and more reasonable vaccine prices based on public health needs, rather than arbitrary economic indicators," Julia Hill, MSF's Advocacy Officer, South Africa.
Find out more about MSF