As Madoda Sambatha, the Provincial MEC for the North West Department of Health, officially launched the Bapong Kgomotso Care Centre (KCC) in Bojanala district this week, the international medical organisation Doctors Without Borders (MSF) commends the leadership shown by the province in successfully implementing a survivor-focused response to sexual and gender-based violence (SGBV).
"Sexual and gender-based violence is a critical emergency faced by all in South Africa."

Samantha Khan-Gilmore, MSF Deputy Project Coordinator
MSF is calling for a massive increase in access to medico-legal, psychological and social health services for survivors of SGBV, as piloted by the North West province through the KCC model.
The KCC model has been developed by the North West Department of Health and MSF in Rustenburg since 2015, after a 2015 MSF survey showed only one in 20 women who had experienced sexual violence reported to a health facility.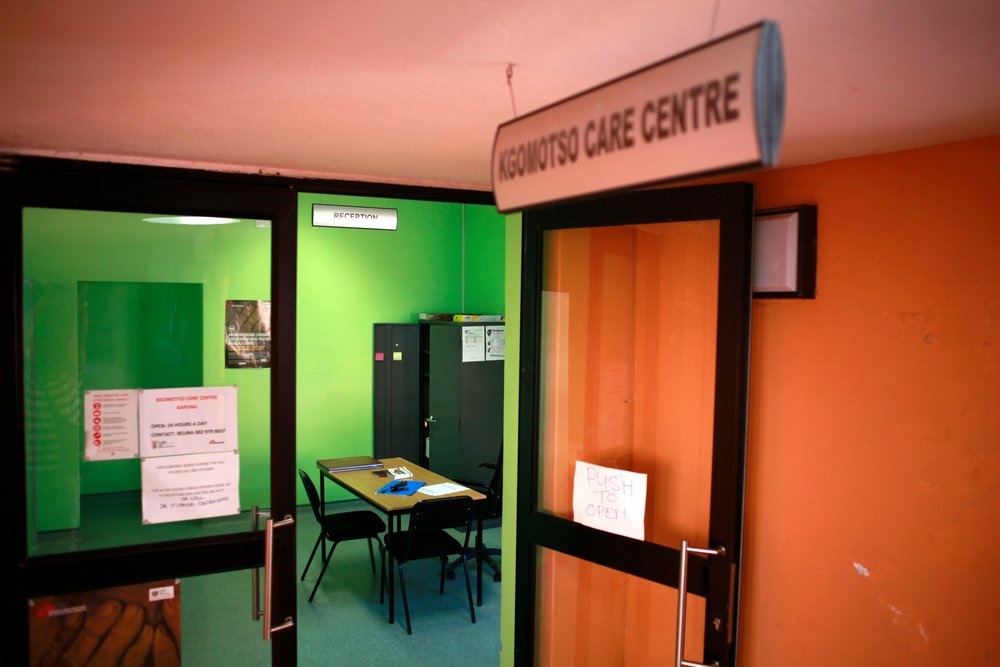 The KCC model treats sexual violence as a medical emergency and prioritises the immediate and longer term health and wellbeing of survivors, while providing forensic documentation and linking survivors to legal services should they wish to prosecute.
The four MSF-supported KCCs in Bapong, Lethabile, Thlabane and Boitekong are located within community health centres run by the North West Department of Health, and closely integrated with community outreach activities aimed at increasing wider awareness of sexual violence and linking survivors to care.
"Sexual and gender-based violence is a critical emergency faced by all in South Africa.The North West Provincial Health Department's move towards offering essential medical and social care to survivors of SGBV should serve as an inspiration to other provinces.", said Samantha Khan-Gilmore, MSF's Deputy Project Coordinator in Rustenburg.
"As MSF, we are pleased to support this initiative and to help share the lessons learned from implementing the KCC model over the last four years in the province."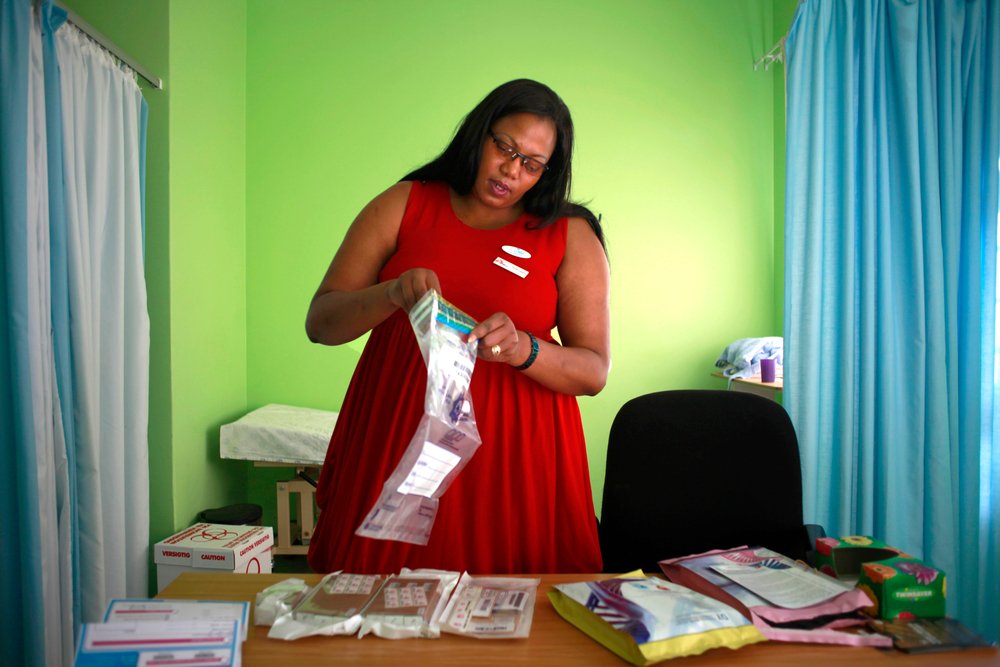 From 2017 to 2019, the four KCC's in Bojanala District have seen a total of 3267 clients. This comprises 1491 sexual violence and 1735 non-sexual violence cases, primarily intimate partner violence.
Survivors under the age of 18 years account for 50% of all cases of sexual violence treated by MSF.
Bapong KCC alone has treated a total of 590 survivors between January 2018 to October 2019, of which 307 survivors were treated for rape.
Health promotion in the community has assisted in increasing the number of survivors accessing services.
"The Bapong KCC is already well-known in the community for providing its holistic approach to survivors' needs through the provision  of forensic, psychological and social care under one roof. This means fewer movements for survivors and restores their dignity after a traumatic event.", says Cecilia Lamola-Larufi, MSF's Clinical Activity Manager, as well as a Forensic Nurse who regularly treats survivors.
"Preventing survivors from getting HIV or falling pregnant after an attack is key to improving their short and long-term well-being. Collecting medico-legal evidence also empowers survivors to determine if they want to prosecute."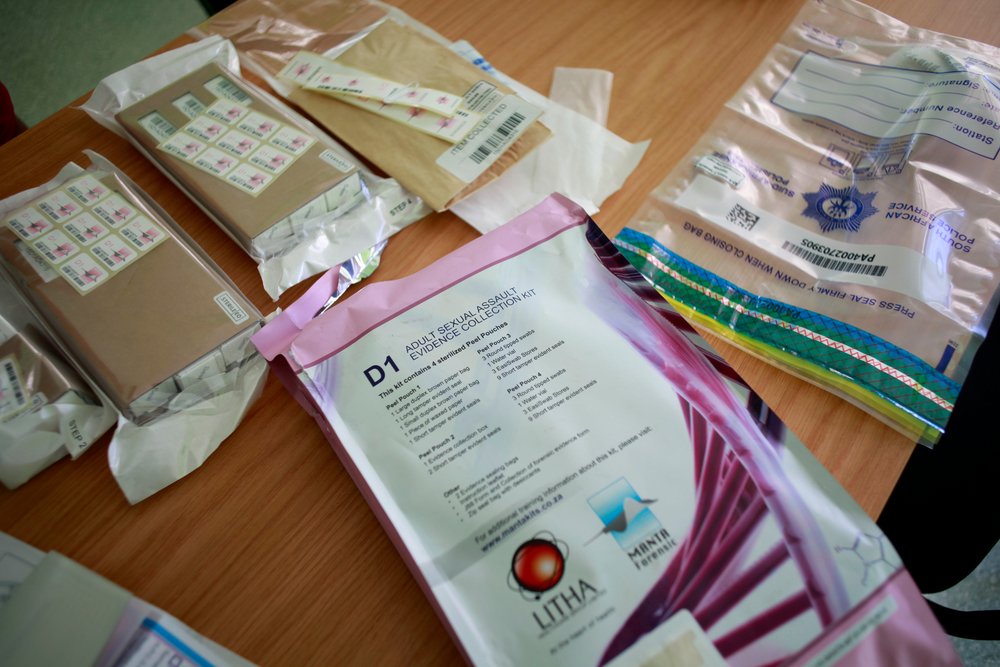 MSF commends the South African President Cyril Ramaphosa's commitment to improving the SGBV response, and particularly the North West province for responding to SGBV as the medical emergency it is.
The strong expansion of medical, psychological and social services to help alleviate the suffering of survivors should form a cornerstone of the President's Emergency Action Plan for SGBV.
The collaboration between the Department of Health, SGBV partners and communities themselves will be key in supporting survivors to access the services they desperately need.
Since 2015, MSF has been working with the North West Department of Health to expand access to free, high-quality and confidential care for survivors of sexual and gender-based violence in Rustenburg's Bojanala district through four dedicated clinics, known as Kgomotso Care Centres in Rustenburg and Madibeng sub-districts.
All survivors treated within the KCC's receive a comprehensive package of free emergency medical, psychological and social care through a team of forensic nurses, registered counsellors and social workers.
Survivors who require further care are referred for a variety of reasons including acute mental health care needs, placement at shelters and access to legal services.
An increasing number of survivors are being referred from MSF's community-based initiatives in Rustenburg's Freedom Park and Sondela informal settlements.
This includes a schools program that educates learners about sexual and reproductive health as well as gender-based violence.
The program, which screens learners for signs of sexual violence as they are a vulnerable group, has reached 25 500 learners across 20 schools in the district since early 2018.
In South Africa, MSF is calling for all survivors of sexual violence to have immediate and longer-term access to complete medical, psychological care and social support.