July 28th in Eshowe will see the official opening of the Philandoda Male Wellness Programme, a unique males-only health services facility located in the main taxi rank. Philandoda aims to raise the percentage of males that test for HIV, and access treatment and prevention options, to enable long and healthy lives. The programme is a partnership between the KwaZulu-Natal Department of Health, uMlalazi Municipality, and the international humanitarian medical organisation Doctors Without Borders (MSF), which has been working to bend the curves of HIV and TB incidence and mortality in Eshowe and Mbongolwane since 2011.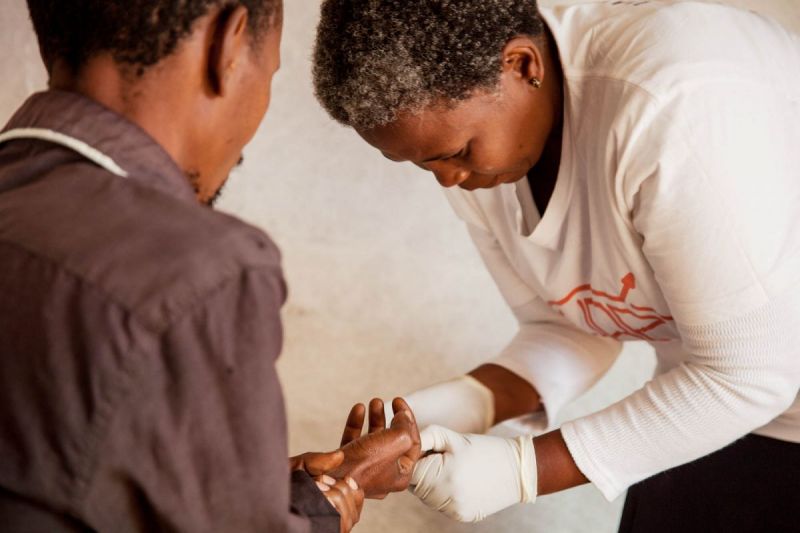 "MSF data suggests that approximately one in three males living with HIV in the area are not yet enrolled in care in uMlalazi.  
"A survey MSF conducted in Eshowe in 2017 established that men are often reluctant to attend clinics when feeling sick, mainly because of the long waiting times but also because many men are uncomfortable with female staff, and with the high numbers of women and children in the waiting rooms," said Musa Ndlovu, MSF's Deputy Field Co-ordinator.
One way to reach men is by adapting HIV services to their needs.
"When the participants in our survey were asked what would encourage them to come to the facility, more than 86 % said they would consider doing so if it was a male-only site. Large proportions of respondents also said they would visit if it was conveniently situated near to the taxi rank, and if the facility provided quick service. The Philandoda Male Wellness Programme has been designed with these preferences in mind," said Ndlovu.
The facility will be open from Monday to Saturday, 08h00-16h00, and services will include minor ailment treatment; screening and treatment for STIs; HIV testing services; TB screening and treatment; ART initiation; ART collection and chronic disease screening and treatment.
The official launch will be preceded by a walk from the town hall to the facility.  The launch will be attended by AmaKhosi, Izinduna, uMlalazi Municpal Councillors, Taxi Association members and community members.
---

For more information contact Musa Ndlovu – 072 210 2153; or Sean Christie – 073 215 5342
Contacts
Angela Makamure
Press Officer
Doctors Without Borders (MSF) Southern Africa 
Phone: 011 403 4440 
Mobile: 084 977 7553 
[email protected] 
 
Seipati Moloi
Media Liaison Co-ordinator
Doctors Without Borders (MSF) 
Phone: +27 (0) 11 403 4440 
Mobile: +27 (0) 79 87 229 50 
[email protected] 

Find out more about MSF's activities in South Africa.