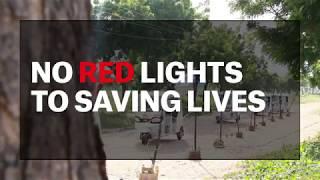 Around the world, three-wheelers offer a cheap means of urban transport.
In Gwoza, northeast Nigeria, the small three-wheeled vehicles known locally as keke napeps are more than just a means of public transport, they are a means of saving lives.
Every month around 260 patients are transported to the hospital in keke napeps, which are used as makeshift ambulances.