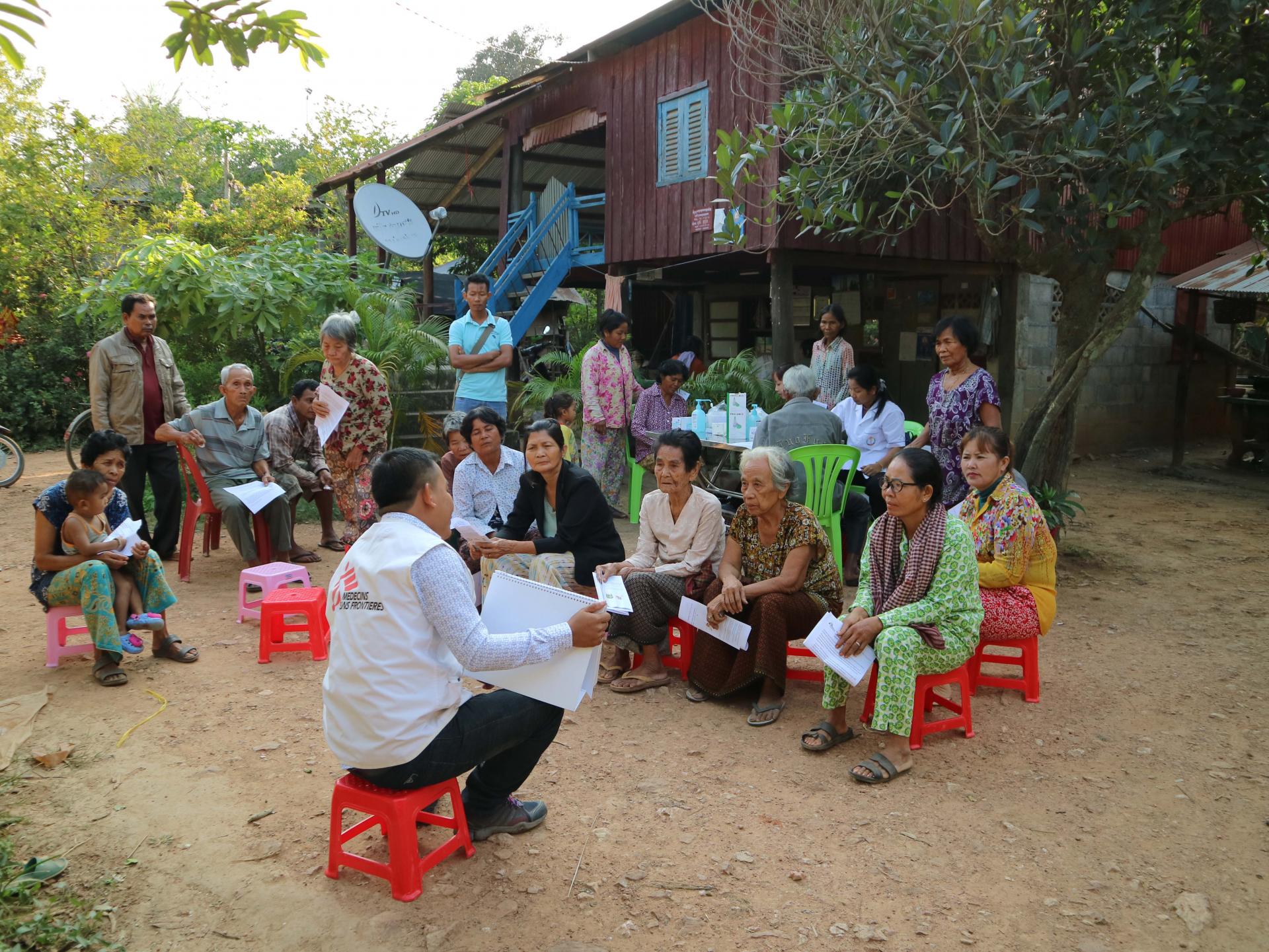 Between March and May, we suspended our long-running hepatitis C programme in order to support the Cambodian Ministry of Health's response to the COVID-19 pandemic.
Doctors Without Borders (MSF) continued to provide hepatitis C diagnosis and treatment at the Municipal Referral Hospital (MRH) in the capital Phnom Penh. Our staff also work in the outpatient departments of three other hospitals, where we organise referrals to MRH for confirmatory testing and treatment. From March, patients already enrolled were given their remaining dose so they could continue treatment from home, while newly diagnosed patients were put on hold.

people started on hepatitis C treatment
We supported the health ministry's response to COVID-19 by assisting with the tracing of contacts of patients who tested positive for the virus, and the drafting of guidelines on infection prevention and control and clinical care, which were previously unavailable in the country. We also improved triage in six hospitals close to the border with Thailand, where hospital staff treated many migrant workers who were returning home.
The fear of infection with COVID-19 prevented many people from seeking care, including for hepatitis C. Our teams adopted comprehensive personal protective equipment measures, which allowed the resumption of hepatitis C activities in Phnom Penh and Battambang province from May.
Working with provincial health staff, the team in Battambang finalised the roll-out of hepatitis C screening and diagnosis in all rural health centres across the province. MSF has trained nurses to screen the patient history and check if they currently have symptoms of cirrhosis, a complication of the disease. If they do, they are referred to the district hospital.
Otherwise, the nurses initiate treatment with direct-acting antivirals at the health centre. The success of this simplified model of care demonstrates that it could be adopted nationally.
A mobile team was sent to Pursat and Kampong Chhnang provinces to investigate exceptionally high rates of hepatitis C (>30 percent) among younger age groups and to provide treatment where necessary.
Possible sources of the high infection rates include a traditional healer using the same needle and knife during consultations with patients from both provinces, and a dentist providing door-to-door care in Kampoing Chhnang.
No. staff in 2020: 63 (FTE) » Expenditure in 2020: €2.2 million MSF first worked in the country: 1979