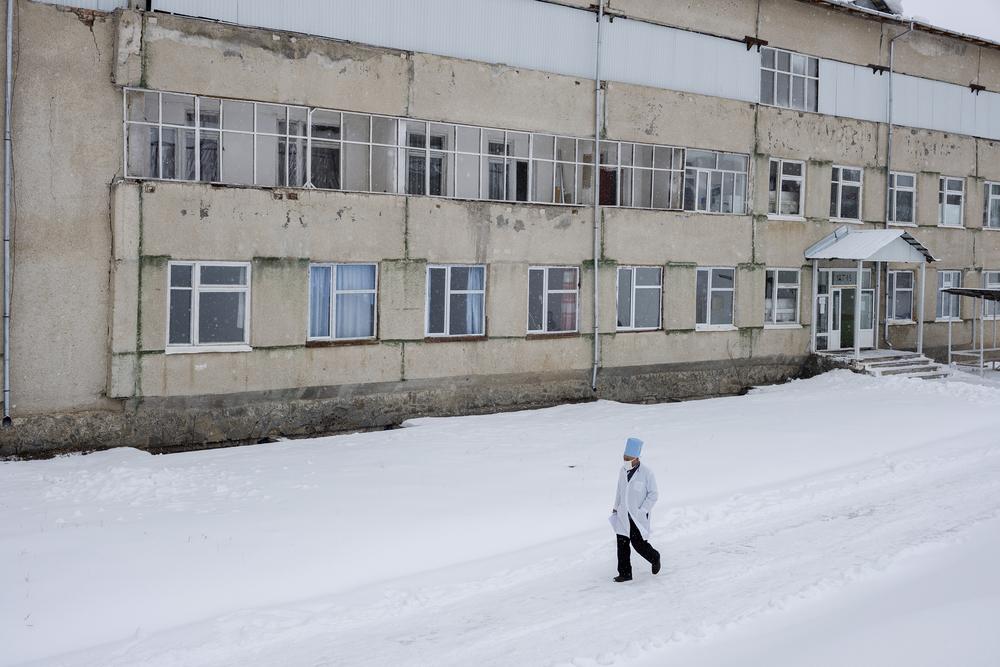 In 2020, Doctors Without Borders (MSF) provided support to the COVID-19 response in Kyrgyzstan while continuing to run healthcare programmes in Batken province.
In the largely rural and remote region of Aidarken, MSF supports district health authorities to screen, diagnose and prevent a range of chronic diseases including diabetes, hypertension, and anaemia. The high prevalence of non-communicable diseases in this region is potentially linked to soil and water pollution; however, plans to carry out further environmental assessments were delayed because of COVID-19.
Our teams in Aidarken also run health services for women and children, with an emphasis on sexual and reproductive health, including ante- and postnatal care. In 2020, we started cervical cancer screening, but a more ambitious scale-up was halted as COVID-19 forced us to reduce outpatient consultations to prevent its spread.
As early as March, we started to reinforce COVID-19 preparedness measures in four of the main hospitals in Kadamjay, Batken province.
We adapted infrastructure to improve patient flow, offered advice and training on infection prevention and control, and provided disinfectants and personal protective equipment for health staff. In addition, we worked with mobile government brigades to gather samples for testing and supported epidemiological surveillance by assisting with data collection.
When COVID-19 peaked in the country in July, we opened a COVID-19 home-based care programme for moderate and mild patients in Alamedin and Sokuluk, in Chuy province, to prevent hospitals from being overwhelmed.
This programme was also extended to Kadamjay. The home-based management of COVID-19 was a first in the country and was introduced in collaboration with the Ministry of Health. In October, following political unrest, we supported the Kyrgyz Red Crescent by donating first-aid kits, to provide care during demonstrations.
No. staff in 2020: 67 (FTE) » Expenditure in 2020: €1.6 million MSF first worked in the country: 1996