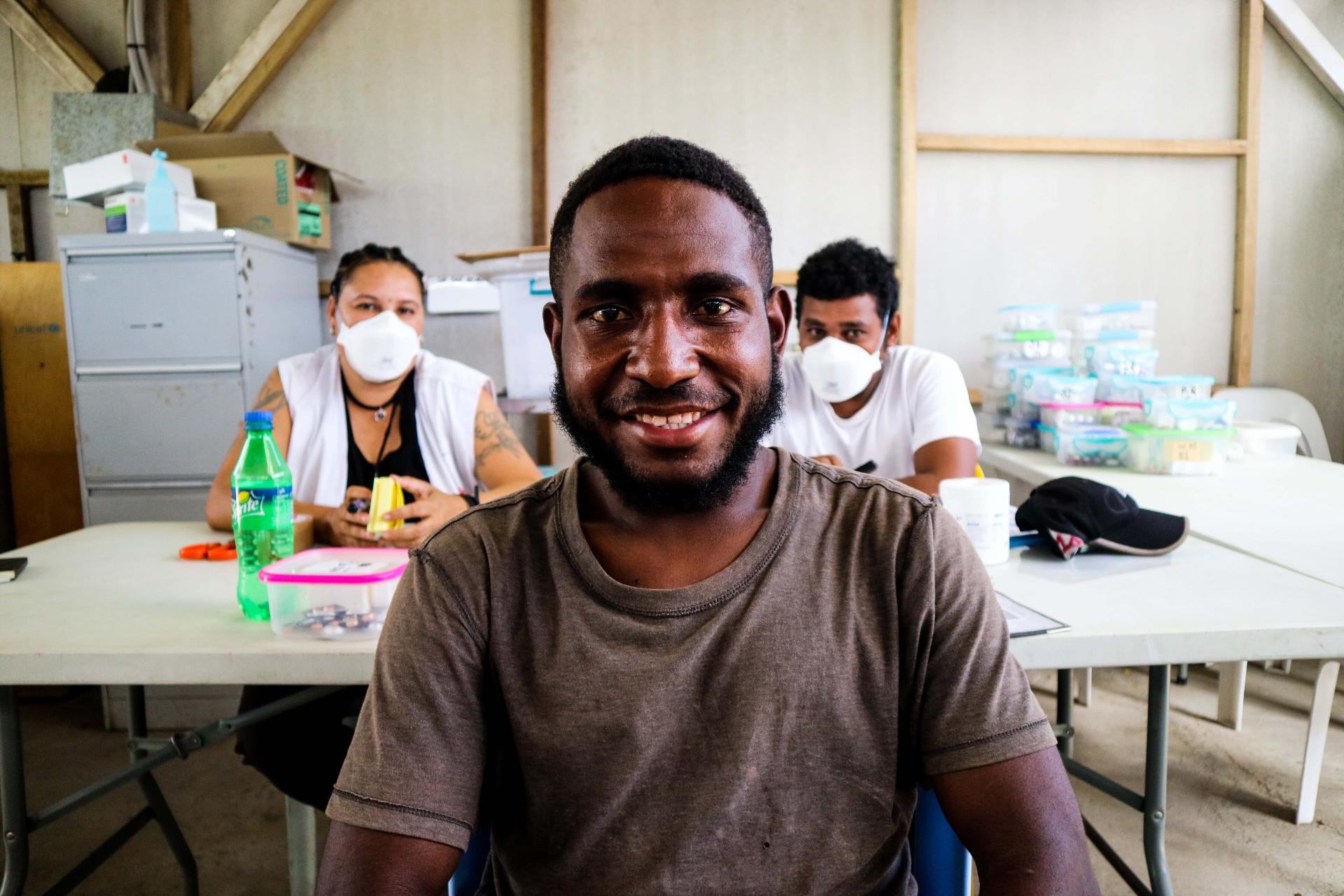 In Papua New Guinea, Doctors Without Borders (MSF) continued to treat patients with tuberculosis (TB), the second-highest cause of death in the country. We also supported the national COVID-19 response.
Our teams collaborate with the national TB programme to improve screening, prevention, diagnosis, treatment initiation, and follow-up at Gerehu hospital in the capital, Port Moresby, and in Kerema in the Gulf province.
MSF follows the World Health Organization's new treatment recommendations for multidrug-resistant TB (MDR-TB), which means that all medication is oral and patients no longer need to have painful daily injections. This, and the reduction in severe side effects, leads to better treatment adherence.

people started on treatment for TB
people started on treatment for MDR-TB
In Port Moresby, we provide care to patients with drug-sensitive and drug-resistant forms of TB, including home visits when required. In 2020, many patients came from outside our clinic's catchment area to seek care.
We referred those who were diagnosed with TB to different treatment facilities for registration and treatment. We also built a TB laboratory at Tokarara clinic to support the National Capital District provincial health authority in expanding diagnosis in the North West catchment area.
Kerema is a largely rural district, with isolated communities spread over a wide area and limited access to healthcare. Although we saw fewer TB patients compared to previous years, we continued to offer diagnosis and care to patients in the catchment areas of two general healthcare facilities, Kerema and Malalawa.
We strengthened patient follow-up, which resulted in fewer patients stopping treatment prematurely. In Kerema public hospital, we supported TB laboratory activities and integrated HIV screening.
The country saw a relatively small number of COVID-19 infections throughout 2020. Our teams conducted training in infection prevention and control and provided technical assistance to the Department of Health for the construction of a dedicated COVID-19 treatment facility in Port Moresby.
We also supported the laboratory of that makeshift hospital by implementing rapid COVID-19 testing, reducing the turnaround time to less than one hour. The implementation of a well-coordinated find, test, trace, isolate and support system aimed to identify and end outbreaks before they became unmanageable.
No. staff in 2020: 153 (FTE) » Expenditure in 2020: €3.7 million MSF first worked in the country: 1992