Caren Imbukwa, 48, who hails from Kenya, recently began working as a midwife supervisor on MSF's project in the Doro refugee camp, South Sudan. Over the next six months, she will mentor South Sudanese staff on various aspects of midwifery.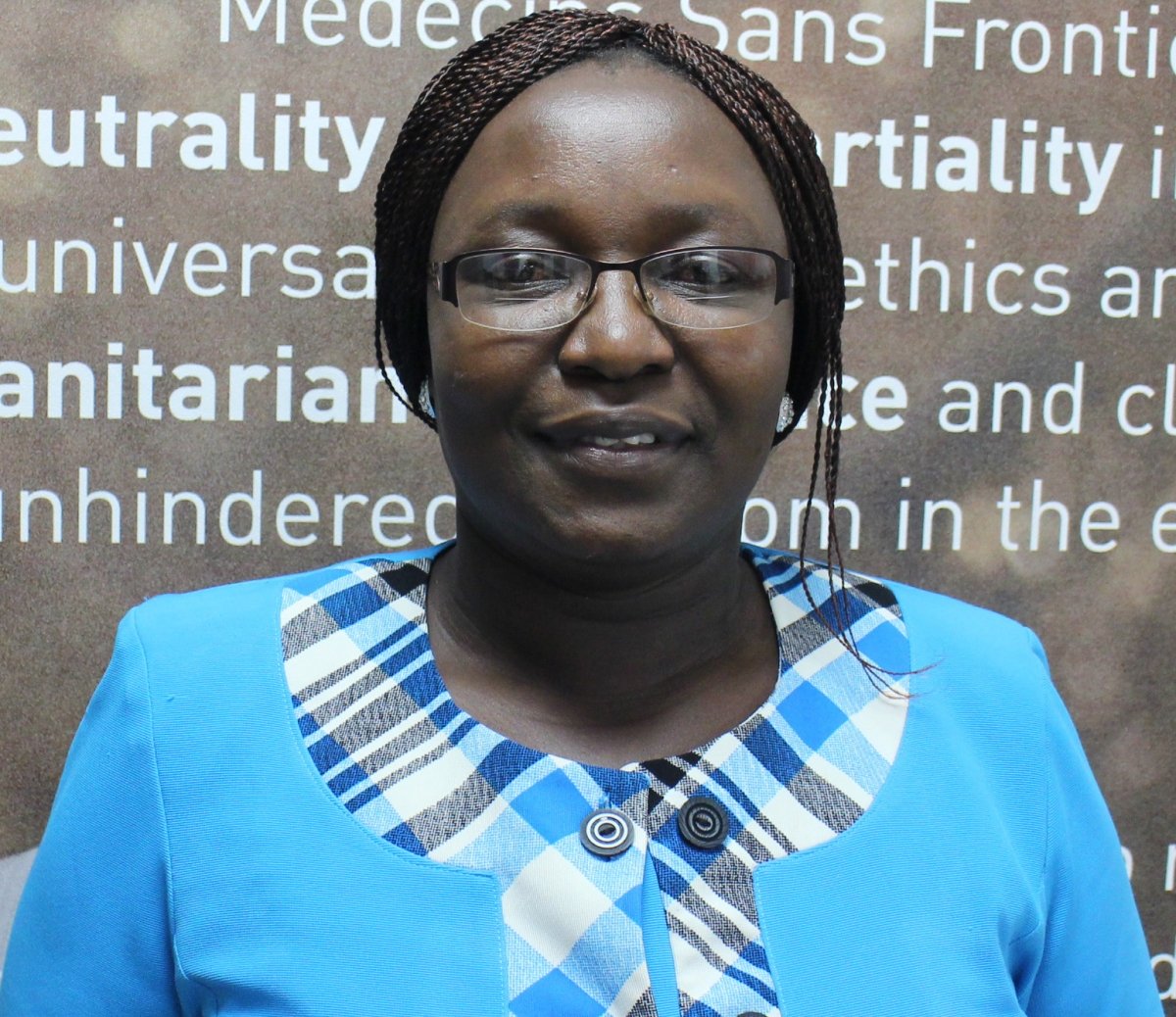 "I've been longing to work for a humanitarian organisation for many years, so I'm really happy to be working for MSF," she says. "I feel bad when I hear of mothers dying in childbirth in camps for internally displaced people due to a lack of skilled care providersr . I'm passionate about minimising sexual and reproductive health problems which are the leading causes of illness and death in women of reproductive age worldwide. I love how MSF is giving priority to minimising this issue."
The conflict in South Sudan has led to over one million people being displaced and hundreds of thousands being unable to access medical or humanitarian assistance for months at a time. In response, MSF has scaled up its programmes.
In 2015, MSF provided medical assistance in Doro refugee camp for 50,000 refugees from the conflict affected Blue Nile state and the host population in Maban county.
In Doro camp, Caren works in partnership with the midwife activity manager to supervise reproductive health services and ensure the proper care of newborns and women in labour. Her job also entails mentoring, motivating and providing on-the-job training to midwife assistants on various aspects of midwifery. This training includes carrying out safe deliveries, dressing wounds after childbirth, family planning, infection control and prevention. "My work will empower staff to prevent maternal and neonatal mortality, reduce morbidity and alleviate suffering for years to come."
While hugely satisfied by the opportunity to up-skill staff in a context sorely in need of her knowledge, high illiteracy levels among staff are a major challenge for her. "I'm trying my best to deal with this issue with the help of translators," she says.
Working in the insecure setting of South Sudan and missing her four children are other challenges she faces.  
But she faces these challenges head-on because she's passionate about imparting skills to others. Her extensive experience in mentoring colleagues at various Kenyan health institutions benefits her work in South Sudan. She has also trained staff from other institutions on managing and preventing malaria in pregnancy. 
In carrying out her training sessions, Caren always embodies a supportive rather than bossy, domineering attitude: "I choose to work together with the teams I'm training rather than see myself as superior. In this way, staff are more likely to feel appreciated, absorb the knowledge I give them and be eager to enhance their performance."
She adds that effective mentoring is about addressing deficiencies, acknowledging work done well and ensuring objectives are met. "A good supervisor complements their staff before complaining about their work," says Caren. "If someone makes a mistake, don't point fingers at the individual; focus on the problem to prevent it from reoccurring."
In Doro camp, Caren is making a huge contribution to saving the lives of mothers and babies, while hoping to grow personally and professionally. "I hope to perfect my knowledge in obstetric and neonatal care as well as develop my decision-making, stress management, motivational and team building skills."
Find out more about MSF's work in South Sudan.