Phumelele Trasada, 30, has just got back from Malawi, working in MSF's Nsanje project. The project, which has been running for five years, is MSF's largest HIV and TB programme in the country.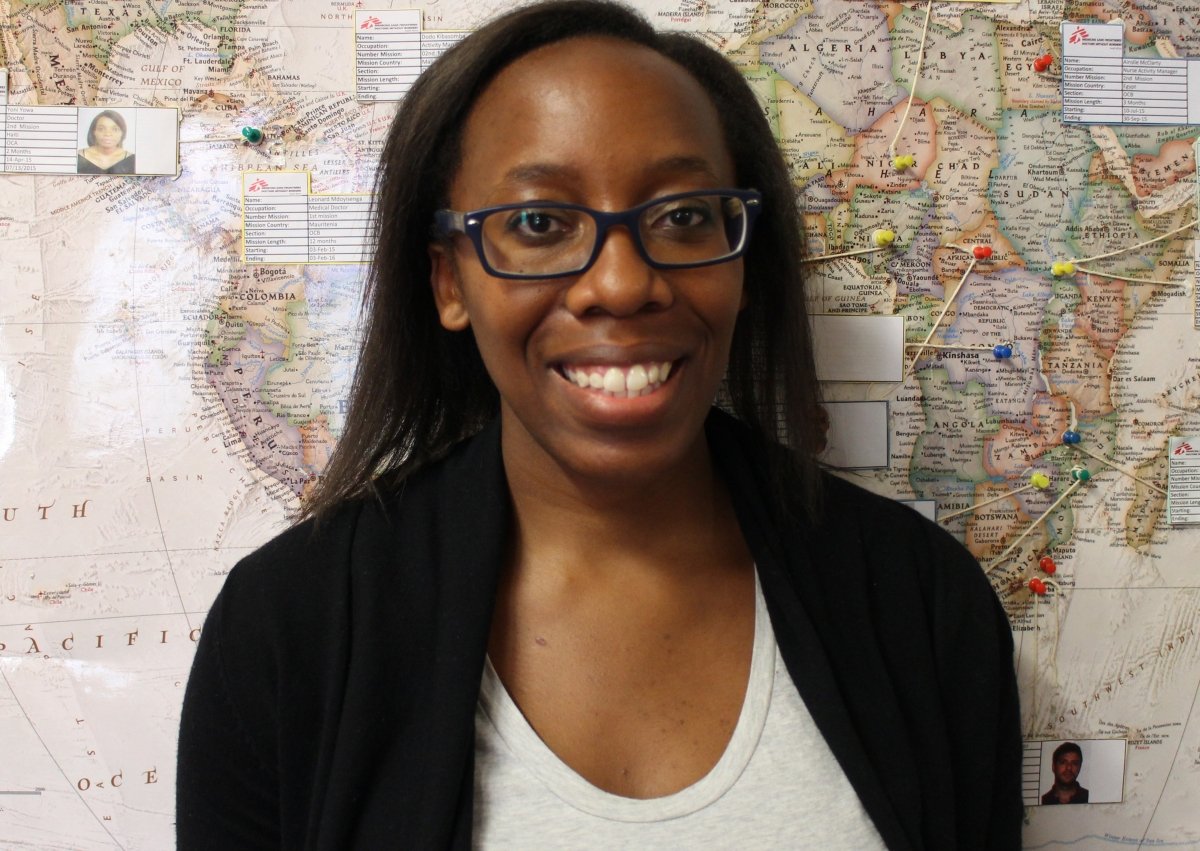 The project, based in the Nsanje district of Southern Malawi, provides support through mentorship of Ministry of Health staff on HIV/TB clinical care as well as viral load monitoring and counselling for HIV-positive patients. As the project's patient support activity manager, Phumelele implemented a particular model of care around initiating antiretroviral therapy (ART).
"I designed training modules for lay counsellors from the Ministry of Health in eight MSF-supported health facilities on different kinds of counselling for HIV and TB patients. The patient support officers also mentored them on provision of counselling to assist HIV-positive patients in dealing with their status and on supporting people to start on ART and stick to their treatment. I trained staff to counsel children recently diagnosed with HIV."
Phumelele has previously developed modules on models of care for HIV-positive patients in MSF's projects in Khayelitsha in Cape Town and in Roma, Lesotho. "In Malawi I had no predecessors so I really had to hit the ground running. I had to adapt to a new environment by having to explain the importance of counselling, while also dealing with language barriers and a different health system. I had to work quickly as it was only a six months assignment."
Another challenge was that Nsanje's remoteness made attracting staff to work there difficult. People also experienced hardship in accessing the health centres without transport. "Challenges people experienced in reaching the health centres made provision of follow-up care hard in terms of accessing ART refills and attending group counselling sessions," says Phumelele.
One issue that really struck Phumelele in her time in Malawi was the cases of very sick HIV-positive children and adults. "A reason for this is because they reached health facilities so late," explains Phumelele. "In Malawi, relatives sometimes take care of children and aren't aware of their HIV-positive status. They then don't access healthcare making the child increasingly ill – HIV progresses a lot quicker in children and it's important that they too, receive adequate counselling."
Despite these difficulties, Phumelele views her work on project as rather successful because she got an effective model of counselling off the ground and ran with it. "The lay counsellors really took to the modules and did a good job with the patients," says Phumelele. "Seeing the model of counselling I implemented come to life and patients responding to it was wonderful. It provided a high level of psychosocial support which is crucial in their journey with HIV."
Find out more about MSF's work in Malawi.