Prevention plays a major role in the fight against coronavirus. If the virus is stopped from spreading, the number of new patients goes down, reducing the pressure on overloaded health systems. In most places where MSF is responding to the pandemic, it has launched prevention activities to help as many people as possible to protect themselves from infection.
The response to the coronavirus pandemic is not only being played out in hospitals, but also the community as a whole. Preventive measures are largely based on putting in place physical barriers to the virus,  such as self-isolation, the wearing of masks, social distancing, cleaning hands with soap or alcohol-based gel and decontaminating surfaces.
In some contexts, however, such preventive measures are almost impossible to implement, for example in the settlements of displaced people in northwest Syria. "Most of the recommendations to protect people from the virus and slow its spread simply cannot be implemented in Idlib province," says Cristian Reynders, MSF field coordinator for northwest Syria.
"How can you ask people to stay at home to avoid infection?" says Reynders. "We are talking about almost one million displaced people who fled the conflict and are forced to sleep in tents. They have no home to go to." 
In camps for displaced people, as well as for people who need to go out to work to survive, self-isolation at home is simply not an option. And in precarious or overcrowded environments, such measures are not always realistic. Where possible, in these contexts MSF sets up 'green zones': separate areas where the most vulnerable people – the elderly and people with underlying health conditions – can self-isolate and limit their risk of being infected.
Hygiene awareness and promotion
MSF teams have implemented health promotion activities in most projects. Using leaflets, health promoters are raising awareness about simple protective measures such as coughing into your elbow, keeping a distance from others and avoiding enclosed spaces.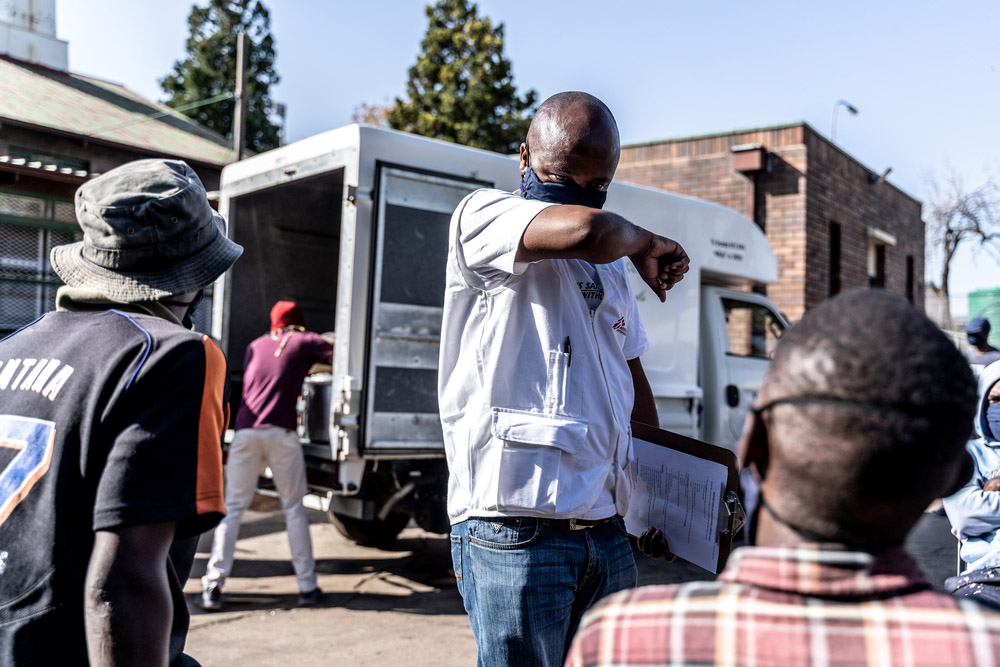 In Manila and Marawi in the Philippines, MSF health promotion teams are running a 'mobile information campaign' to help prevent the spread of the virus. Elsewhere, MSF relies on influential people within the community to help raise awareness about the disease. Another strategy is to target specific groups of people in high-risk occupations. In Lebanon, for example, MSF is running a mass awareness campaign aimed at people who have daily contact with others when they work, such as taxi drivers, security forces and people who distribute and serve food.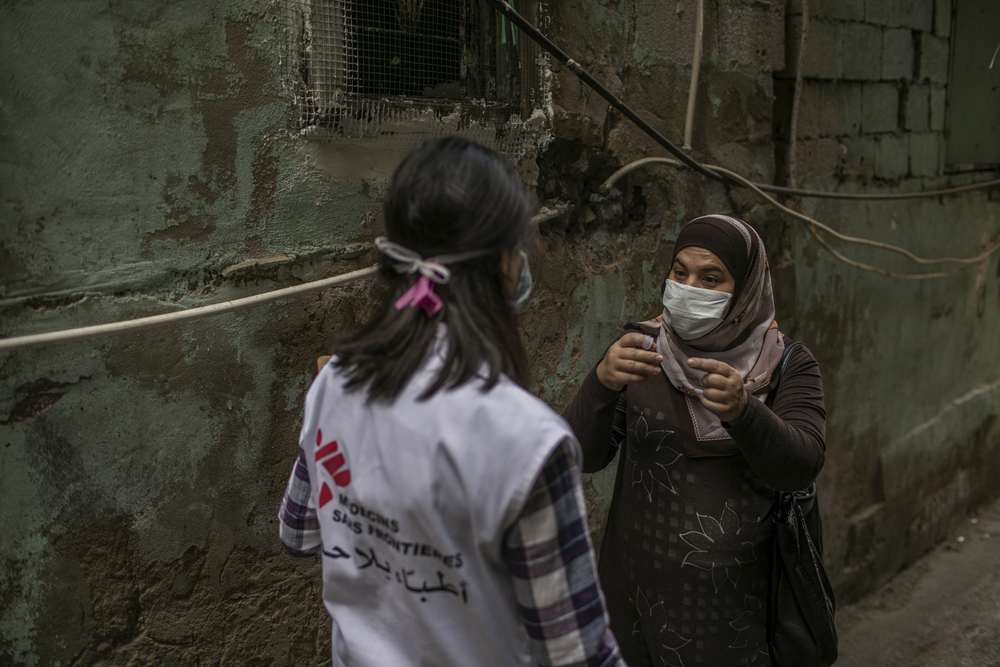 Soap – an effective tool against the virus
MSF teams are also setting up water points in busy locations and distributing soap so that people can wash their hands more easily, for example in Mexico and in camps for displaced people in Mali and Syria.
In Liberia in early April, more than 150 MSF staff and volunteers launched a health awareness and soap distribution campaign in four of Monrovia's most crowded neighbourhoods – New Kru Town, Westpoint, Logan Town and Claratown – involving some 77,000 households.
However, soap and water are not effective on their own and need to be used in combination with other protective measures. "It can be very difficult in refugee camps to protect yourself from coronavirus," says Antonin Acquarone, an MSF health promoter working in the refugee camp on the Greek island of Samos. "Even though we distribute soap, the showers are still communal."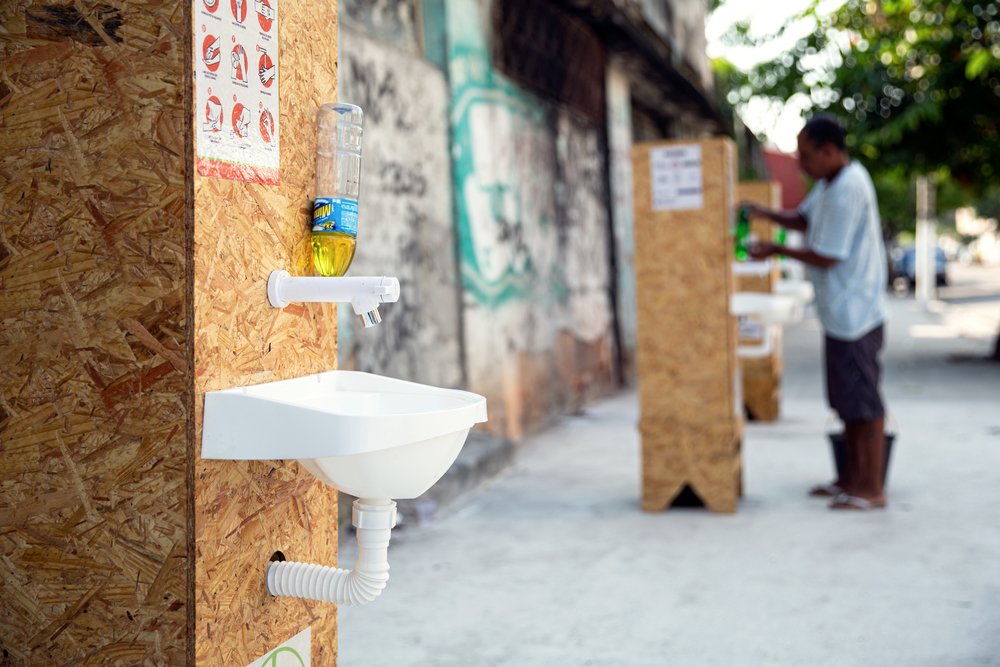 Go out masked
In Burkina Faso, Côte d'Ivoire, Mali, Niger and South Africa, MSF is paying local tailors to sew cloth masks, which are then distributed to local communities. They are different from those used by medical staff but can help prevent transmission of the virus when used properly.
In Bamako, Mali, five tailors' workshops are producing 1,500 masks each day. Each mask is made from two different fabrics and takes 15 to 20 minutes to make. MSF distributes two masks per person in high-risk areas where patients who have contracted COVID-19 have been identified. MSF teams talk to the patient's relatives and other people living with 100 metres of the patient's home about measures they can take to protect themselves. Add Mali link: giving communities the means to protect themselves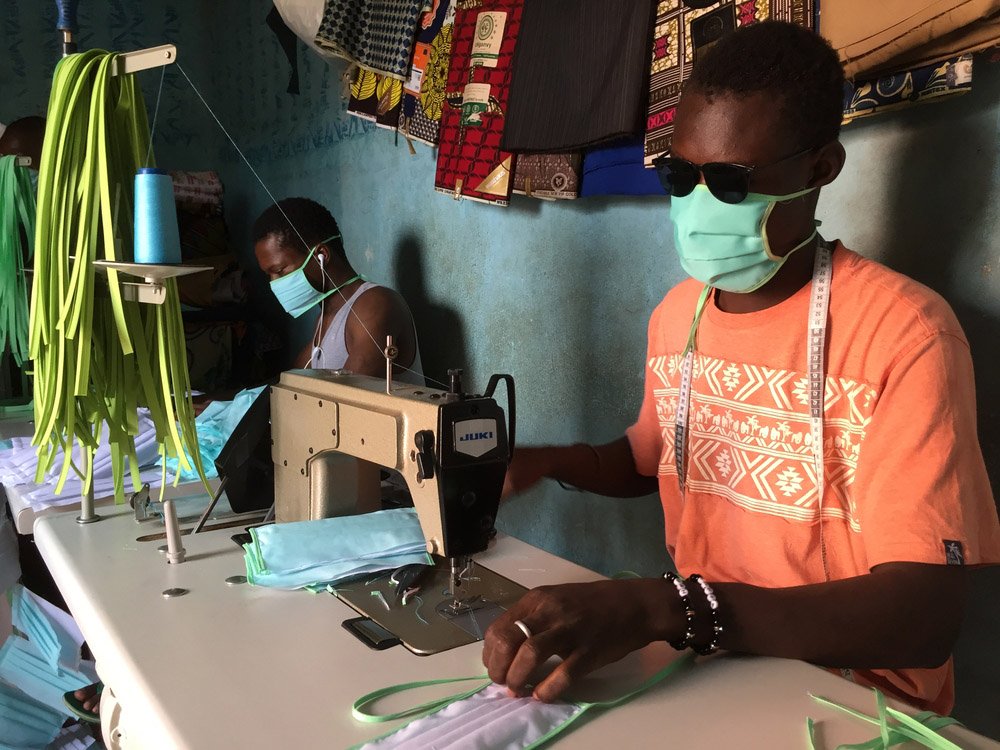 Wearing a mask can help control the spread of infection by trapping droplets generated when an infected person sneezes or coughs. Some people with the virus have no symptoms, and mask-wearing can reduce the risk of them infecting others. 
This measure is especially important for people at risk of developing serious complications, including the elderly and those with underlying health conditions, such as diabetes, hypertension, cancer, HIV and tuberculosis.