Two popular artists from the Congolese music scene, Lexxus Legal and Sista Becky, have pledged alongside young people living with HIV from the Jeunesse Espoire (Youth Hope) association and MSF to fight the stigma affecting people living with HIV in the Democratic Republic of Congo. 
Zwa Nga Bien (Look at me well) is a strong and clear call to fight the misinformation about HIV and the prejudices, isolation and social disregard for people living with the disease. 
"High levels of stigma around HIV mean that people refuse to get tested and know their HIV status," says Pamela Van Zuylen, Coordinator of MSF's HIV project.
"They refuse the idea of ​​having HIV for fear of being shunned and isolated by their community, and they end up becoming seriously ill. 
"It is critical to fight and stop the stigmatisation of people living with HIV to allow them to continue living their lives. This is possible thanks to antiretrovirals which inhibit the virus in the body and allows people with HIV to live a normal life."
Inspired by stories of people living with HIV
The song "Zwa Nga Bien", which forms the centre of the campaign, was inspired by the testimonies of HIV activists from Jeunesse Espoire.
Through the voices of Lexxus Legal and Sista Becky and some of the activists who also appear in the music video. The song appeals to viewers to look at young people living with HIV differently.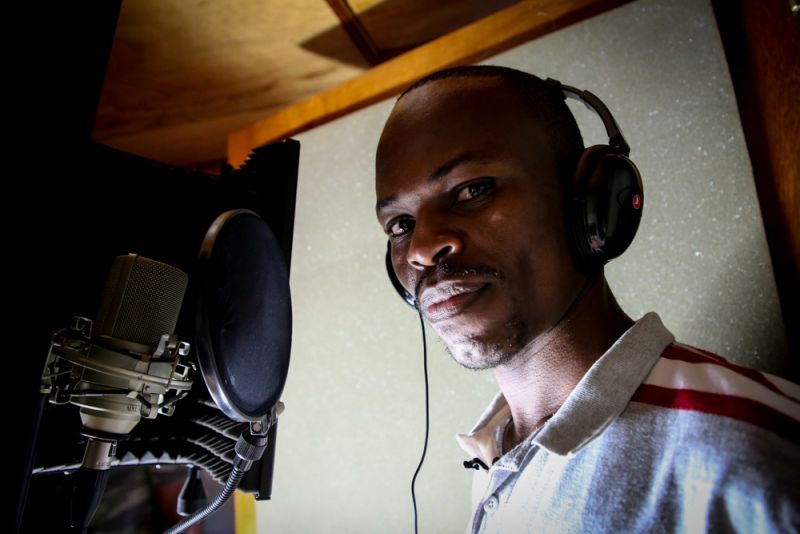 "The majority of Jeunesse Espoire members who are living with HIV are taking antiretroviral therapy and are in good health," says Toussaint Ngundoli, Coordinator of the Jeunesse Espoire (Young Hope) Association. 
"To see them, there is clearly no difference between them and the HIV-negative people. Most people who stigmatize young people with HIV do not even know their own HIV status! That is why we wanted to share the testimonies through this song, to gradually eliminate this stigma."
Find out more about MSF's work in Democratic Republic Congo.