The humanitarian and health situation of the Syrians stranded at Jordan's north-eastern border in the desert area known as the "Berm" is expected to further deteriorate in the coming months as they face a second winter. In response, Doctors Without  Borders (MSF) again reiterates calls for direct access to those stranded at the Berm in order to assess and respond to their medical needs and ensure the equal provision of quality medical care.
Five months have passed since Jordan sealed its borders with Syria; a decision that has seriously impacted the access of over 75,000 Syrians, three-quarters of them women and children, to basic quality medical care. Stuck in the desert for over two years, humanitarian actors had been unable to provide proper assistance even before the border closure, a situation which has become even more dismal.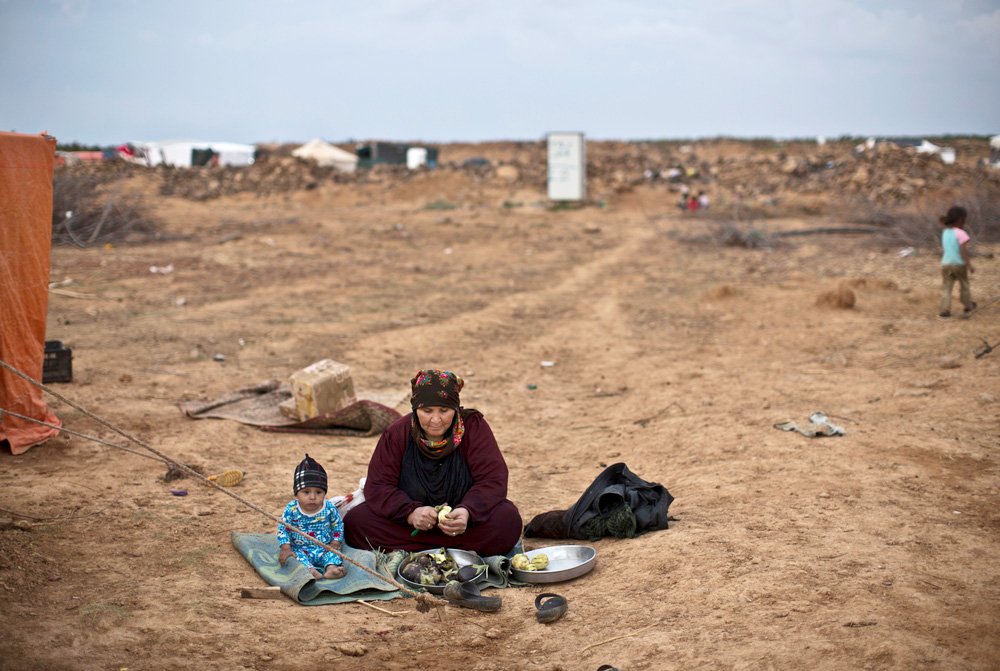 "The weather is becoming colder and temperatures are expected to drop below zero," says Dr. Natalie Thurtle, MSF's Medical Team Leader of the Berm project. "In the near future, we expect to hear of young children dying of hypothermia, because this is something that happened last year."
Under the current miserable living conditions at the Berm, Syrians living in flimsy, makeshift tents that cannot withstand the strong winds of winter will be forced to face even more challenges to simply survive.
An absence of infrastructure poses the greatest difficulty, with those stranded at the Berm having no access to basics such as proper winter clothing, hot water, electricity, firewood, or any form of heating that could keep their bodies warm and sustain them during the cold weather. Likewise, meaningful access to food and other essentials has been very limited since the closure of borders on 21 June and has led to serious health complications amongst those sheltering in the area.
"They haven't been provided with food since early August, so of course we are hearing increasing reports of malnutrition. In the last week alone we received 140 unconfirmed reported cases of malnutrition in the Berm. Life in the Berm is becoming increasingly desperate," said Thurtle.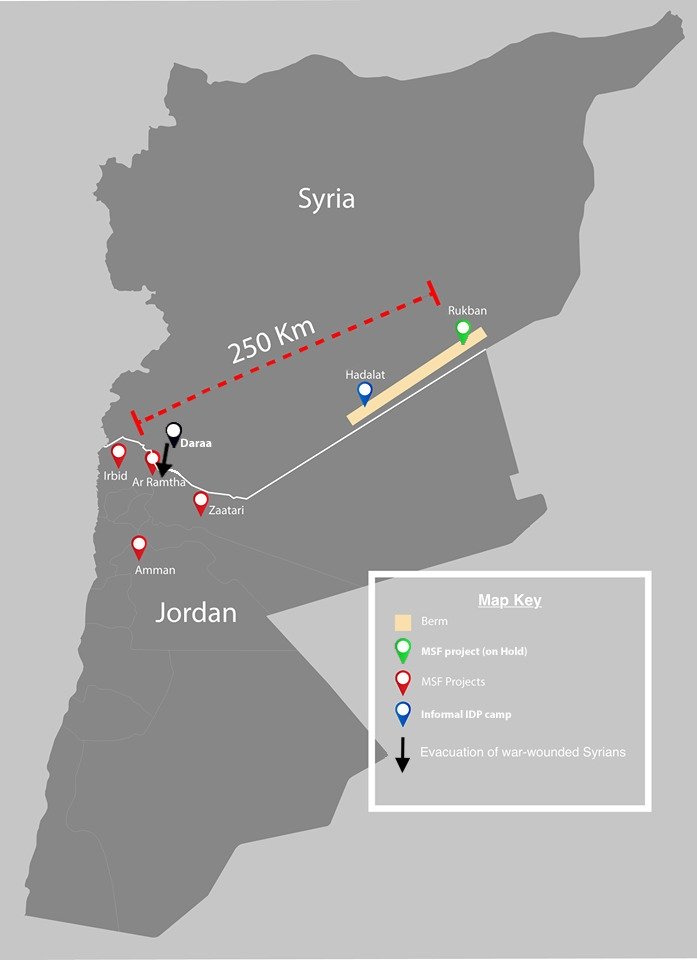 ​
Moreover, 250km west of the Berm at the north-western borders with Syria, war-wounded Syrians continue to be denied access to the Jordanian border town of Ramtha. The border closure has halted the medical evacuation of wounded Syrians from Dara'a governorate in southern Syria to Ramtha hospital, where MSF has been running an emergency surgical project, providing lifesaving medical treatment to Syrians injured in the conflict, for more than three years.
Today, despite reports of the intensification of violence and fighting in southern Syria, the wards in Ramtha stand almost empty. Should the situation at the borders remain unchanged, fears arise that its ongoing programmes in Jordan which address the medical needs of war-wounded Syrians could be forced to close. MSF strongly calls on the Government of Jordan to remove barriers imposed on the provision of lifesaving medical care by allowing the medical evacuation of war-wounded Syrians.
Find out more about MSF's work in Jordan.