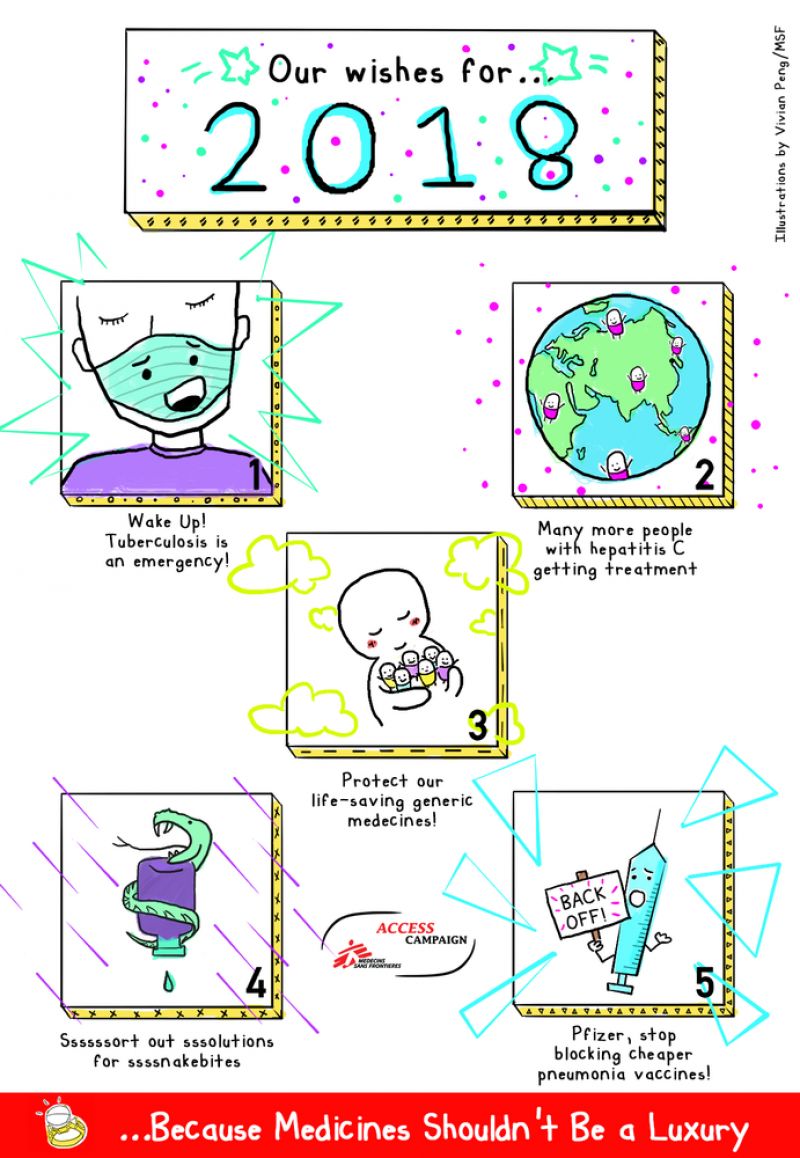 2017 has been an action-packed year for us, working as ever to support our medical teams to give the people in our clinics and others the best medical care.
Our highlights include a dramatic drop in the price of hep C medicines, potentially opening the way for many more people to get on treatment.
As well, we celebrate that many more children are now vaccinated as a result of a vaccine price-drop, and the 'humanitarian mechanism' we helped to create for vaccinating children in emergencies.
Finally, we have been very pleased to see tuberculosis take its place at last in the international spotlight, drawing attention to what is a global health emergency.
Looking ahead to 2018, there are many challenges and opportunities in the Access to Medicines world.
We've set out here in our 'Wishlist 2018' just a few of the ambitions and hopes we have for the year ahead that will help increase affordable access to medicines for people.
We hope you'll want to stay in touch and support our work in the coming year.
Because Medicines Shouldn't be a Luxury!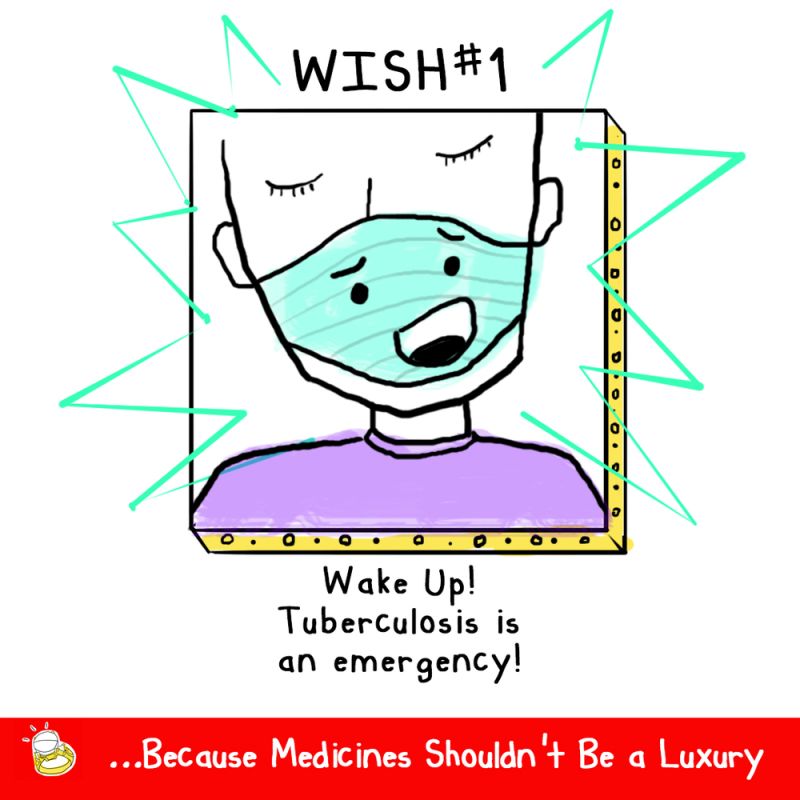 Tuberculosis is preventable and curable, yet it is the world's biggest infectious disease killer.
In 2018, we are raising the alarm and WISHING for governments to radically step up to diagnose and treat more people with TB.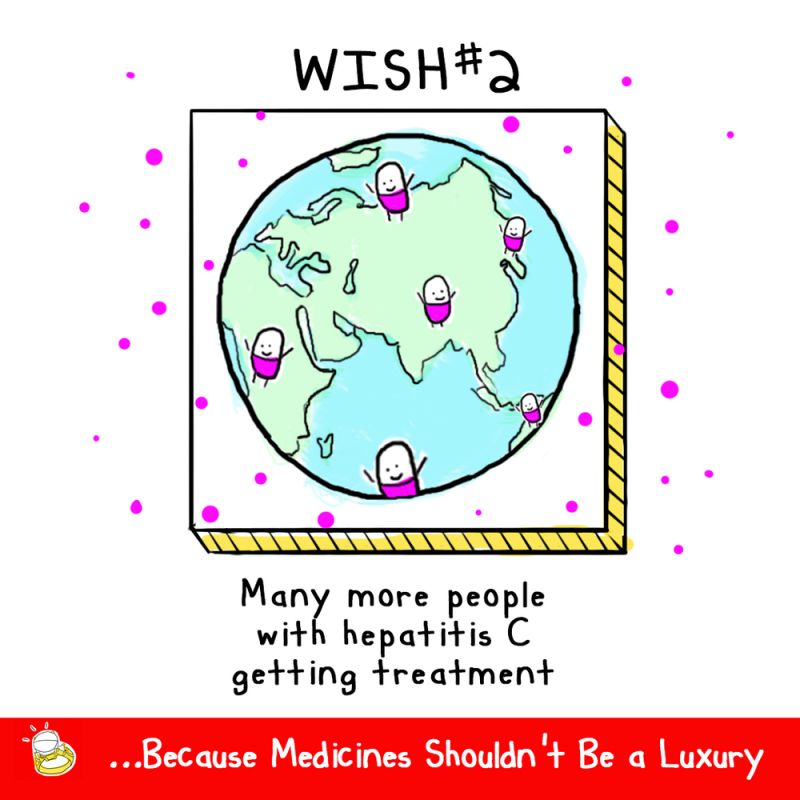 There is now a very effective treatment for people living with hepatitis C.
But for many people — and governments — the high price of the drugs and absence of rapid effective tests is holding back people's access to treatment.
In 2018, we WISH to see governments do everything they can to ensure more people can access affordable treatment, and for pharmaceutical companies to slash their exorbitant prices.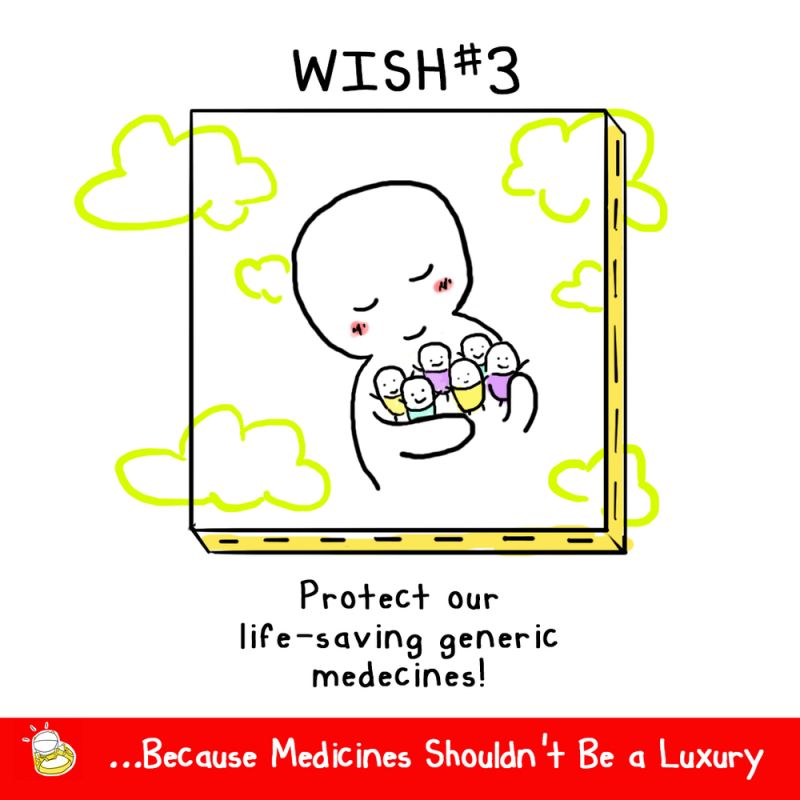 Every day in our clinics, we treat people with generic medicines.
International trade agreements continue to be used by powerful industrial lobbies to put up barriers to the production of affordable life-saving medicines.
In 2018, we WISH for governments to reject harmful trade proposals that could threaten generic medicines, and reform their patent laws to protect public health.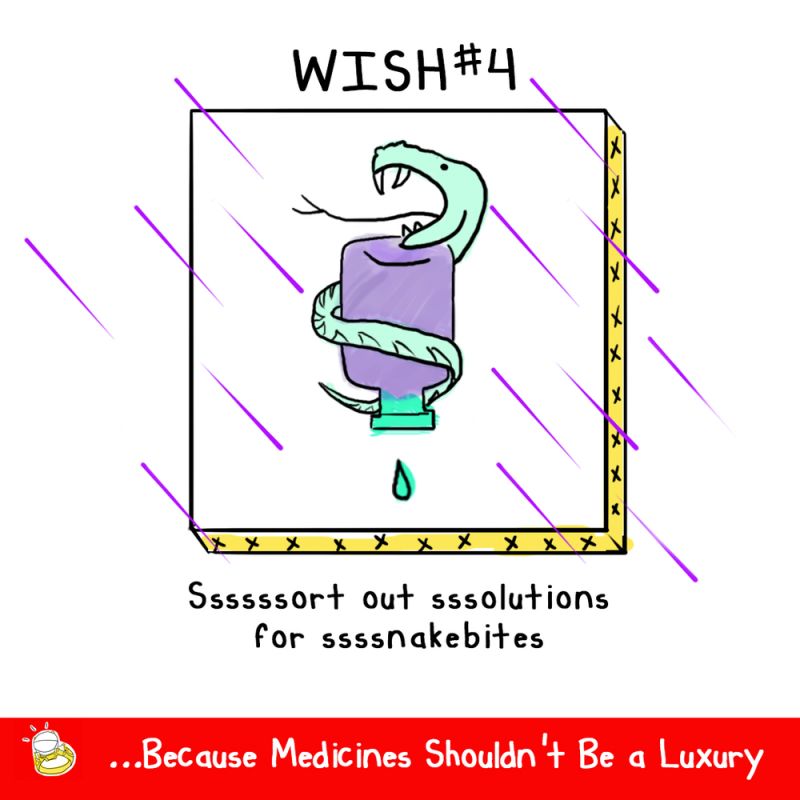 Snakebite causes death and suffering in rural communities across developing countries, but most people can't get effective treatment. In 2018, our WISH is to pin down effective treatments and work hard to get them to people in need.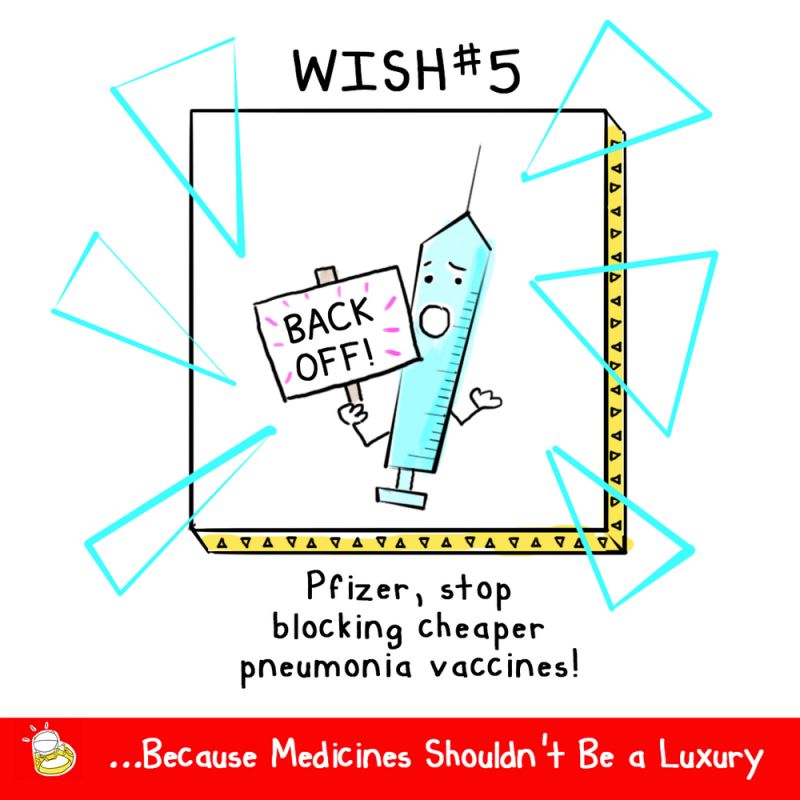 One child dies of pneumonia every 35 seconds. There's a vaccine that could protect them. Drug companies Pfizer and GSK are clinging to their monopolies and keeping prices high. In 2018, we WISH for Pfizer and GSK to allow other companies to produce more affordable vaccines, saving more children's lives.
Because Medicines Shouldn't be a Luxury!
Please sign up to our newsletter to get the latest updates from our projects and learn how you can get involved. Follow us on Twitter and Facebook.