Nearly half of health facilities in South Africa designated to care for survivors of sexual violence say they do not offer counselling services to child survivors of rape, who potentially represent up to half of all survivors, while 1 in 5 offer no counselling services at all, according to a new report released today by the international medical humanitarian organisation Doctors Without Borders (MSF).
Severe health consequences of rape can be prevented or lessened with timely access to the correct and proper mental and physical care, yet a national telephonic survey of 187/256 designated facilities suggests that the psychological consequences of rape, which include post-traumatic stress disorder, major depressive disorder and suicidality, are often going unassessed and untreated due to absent or insufficient services.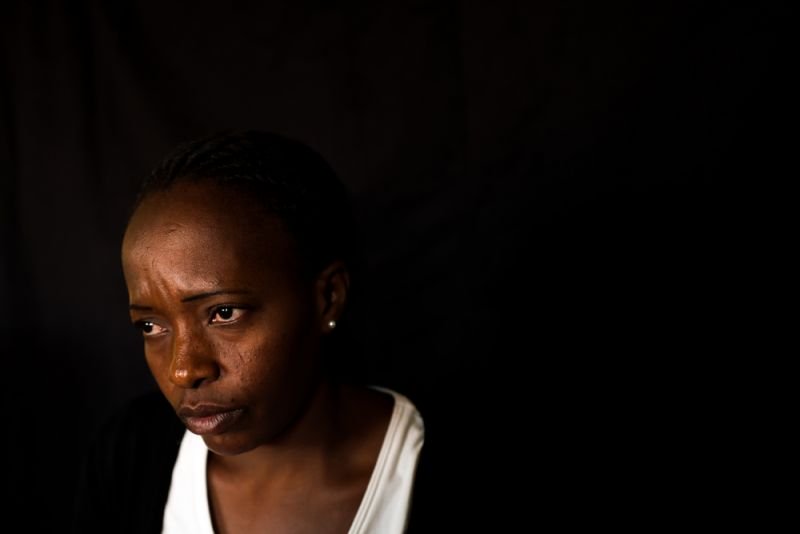 "76% of facilities do not offer counselling services around the clock, whereas 39% of facilities say they provide no risk assessment for suicidality. This reality of erratic and unavailable services turns accessing mental health care into a lottery for survivors of sexual violence, one which can potentially lead to survivors taking their own lives," says Yolanda Hanning, an MSF psychologist working in North West Province. MSF supports the Department of Health's response to sexual violence in four dedicated health clinics at the primary level called Kgomotso Care Centres* in the province since 2016.
South Africa has one of the highest rates of rape in the world, with 54'000 rapes reported a year according to South African Police Services data, while studies estimate the true number could be between 10 to 25 times higher. More than a third (35.4%) of schoolchildren interviewed for a study published in The Lancet recently reported they had been sexually abused at some point in their lives.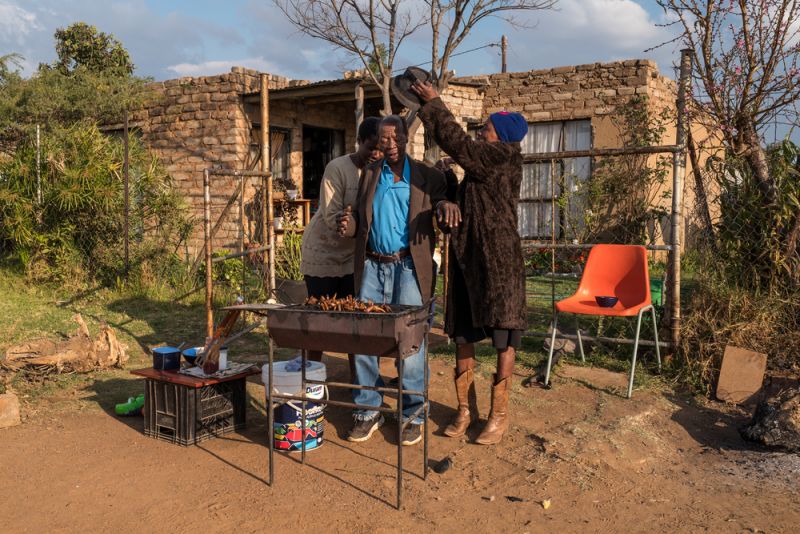 MSF is calling on government to invest in the mental well-being of survivors and urgently ensure that all 265 national facilities designated to provide emergency services for victims get the capacity to provide counselling services 24/7. The sexual violence response is complex with many different role players involved and hence an interdepartmental review of mental health care is urgently required to assess where and how services are offered, and by whom, without which critical gaps in care will persist.
"49% of facilities say counselling is done by a lay counsellor, yet this cadre of healthcare provider cannot be expected to manage all aspects of serious psychiatric conditions caused by sexual violence. From operational experience we believe a registered counsellor is a more capable cadre when attending to the mental health needs of survivors who present at clinics," says Dr. Amir Shroufi, medical co-ordinator for MSF in South Africa.
After she was raped in November, Constance Mlotshwa** had recurring thoughts of suicide, yet when she came to a hospital in North West Province to see a psychologist, she was made to sleep in a metal chair overnight, waiting for a bed.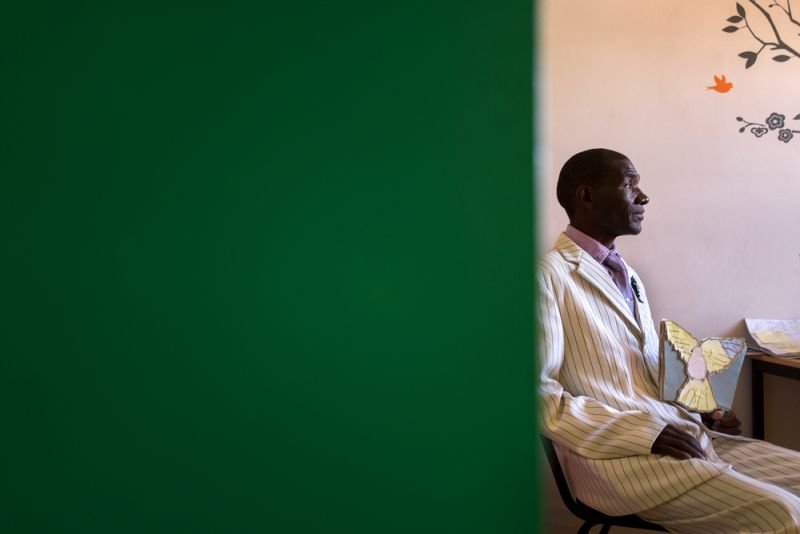 "I thought if I can just gulp a box of Rattex (rat poison) I'll go and everyone will be happy, because I am broken and there is nothing anyone can do to help," she says. After the public health system failed Mlotshwa she was linked to a private facility, and received the mental health care she needed.
"Incidents of this nature are far too common, and call into question the quality of assessment in facilities, as well as the low likelihood that survivors receive care that is appropriate to their needs," says Hanning, adding, "The government's current response focuses overly on the medico-legal requirements for prosecution, and needs to more adequately address the holistic health needs of survivors."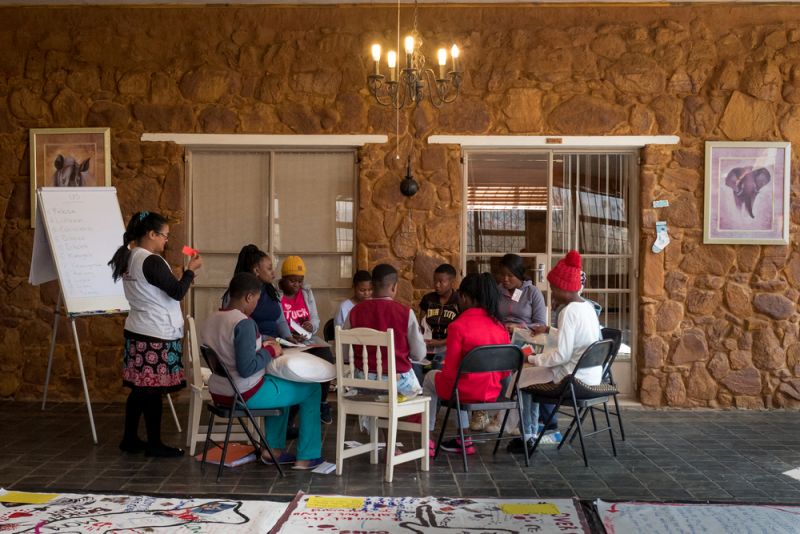 A 2015 survey by MSF among 800 women between the ages of 18-49 years in Rustenburg found that 1 in 4 women has been raped in her lifetime.  Survey analysis found that 1 in 3 cases of major depressive disorder in women can likely be attributed to rape and intimate partner violence, and that women who were raped in childhood are 6 times as likely to experience non-partner rape as an adult, compared to those who were not.  
---
*Kgomotso is Setswana for "place of comfort".
** Not her real name
KEY FINDINGS FROM "UNTREATED VIOLENCE: CRITICAL GAPS IN MENTAL HEALTH CARE FOR SURVIVORS OF SEXUAL VIOLENCE IN SOUTH AFRICA"
20,5% of facilities do not offer the minimum mental health service through trauma counselling of victims of sexual violence
45% of facilities indicate offering no counselling services for children
39% of facilities do no risk assessment of suicidality risk assessments
33% of facilities offer no counselling to patients for past instances of sexual violence
42% of facilities indicate offering no mental health services for victims of intimate partner violence
---
MORE ABOUT MSF's WORK ON SEXUAL VIOLENCE IN THE NORTHWEST PROVINCE:
In supporting KCCs in Boitekong, Bapong, Letlhabile and Tlhabane Community Health Centres MSF aims to pioneer a scalable, cost-effective response to the medical, psychological and social needs of survivors of sexual violence, and ultimately to mitigate illness and suffering resulting from rape. All KCCs provide survivors of sexual violence with an essential package of patient-centred care, including comprehensive medical and forensic examination; first aid to treat injuries; post-exposure prophylaxis to prevent HIV and other sexually-transmitted infections; emergency contraception to prevent unwanted pregnancy; vaccination to prevent Hepatitis B and Tetanus; psychological care; social care; and referral to additional services as needed. A total of 1,088 clients have received counselling sessions in the four MSF supported KCCs in the North West Province since 2016.
Find out more about MSF's work in South-Africa.