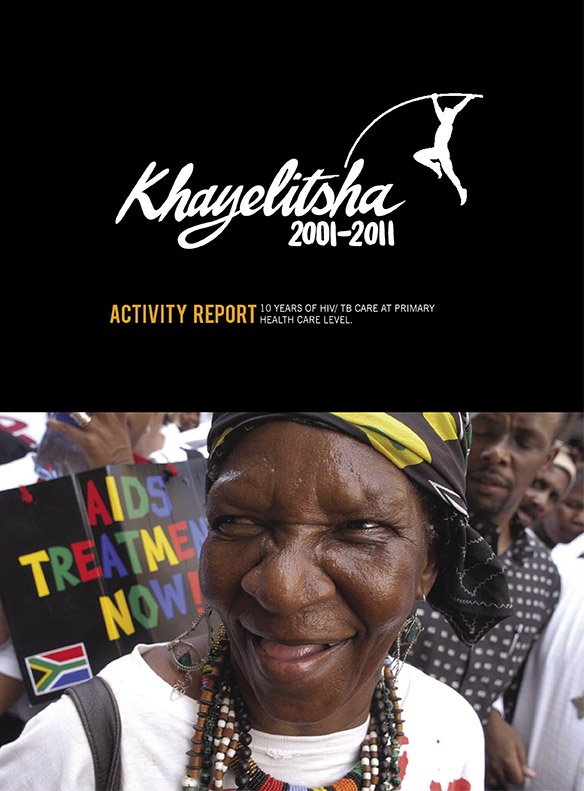 Cape Town – A celebratory event on the 3rd of June, 2011 will mark the 10 year anniversary of Khayelitsha's antiretroviral therapy (ART) programme. The programme was the first in South Africa to provide ART at primary care levels in the public sector, and one of two pilot projects in the country to provide decentralized care for drug-resistant tuberculosis (DR-TB).
 
The programme's achievements have resulted from visionary partnerships among MSF, the Province of Western Cape, City of Cape Town, non-governmental and community-based organizations including the Treatment Action Campaign (TAC), and many integral individuals. This unique clinical programme resulted in national policy changes that have had a tangible impact on the lives of thousands of people living with HIV and tuberculosis in South Africa. "The programme demonstrates that it is possible to achieve the National Strategic Plan (NSP) targets; including achieving universal coverage of ART needs, by 2011," says Dr. Giovanni Perez, Director of Khayelitsha/Eastern Substructure – Provincial Government of the Western Cape.
The Khayelitsha programme's achievements include decreasing prevalence of HIV among pregnant women, massive increases in HIV counseling and testing and, large-scale condom distribution, enhanced TB diagnosis and treatment, improved survival among adults on ART and DR-TB patients, and higher rates of infant survival due to a strengthened prevention-of-mother-to-child-transmission (PMTCT) programme.
By the end of 2010, in Khayelitsha annual HIV testing reached almost 57,000, more than 1 million condoms were distributed monthly, and TB cure rates rose from 44% to 81% over 5 years. More than 20,000 people will have been put on ARV treatment to date.  "Khayelitsha is the place where things happen. I couldn't leave Khayelitsha, this is where I started my second life because of treatment," explained Mzikayise Ntshongontshi, one of the programme's earliest patients.
While many successes have been achieved, challenges remain in the retention of patients in care, and in reducing the number of new HIV infections in adults, says Dr Virginia Azevedo, Khayelitsha Manager, City of Cape Town Health Department. Community adherence clubs are currently being piloted to improve clinic efficiency, keep up with enrolment targets and improve long-term adherence by providing more patient-friendly services.
Innovative preventive biomedical interventions, including the earlier initiation of treatment and medical male circumcision and the intensification of current strategies are required in order to prevent new HIV infections in adults. Other interventions on the pipeline, including pre-exposure prophylaxis, need to be considered if proven safe and effective.
 
Efficient molecular diagnostic tools (LPA/Xpert MTB/Rif) reduce TB diagnosis from 3 weeks to 2 days, and should be broadly implemented for all TB testing. With more efficient TB and DR-TB case detection, combined with early treatment and wider use of Isoniazid Preventive Therapy (IPT) for the prevention of TB disease, treatment outcomes will improve and TB transmission can be reduced in Khayelitsha. These interventions are feasible and sustainable, and can be applied across a range of other settings in order to make a large scale impact on the dual HIV and TB epidemics.
"Although much remains to be done, the programme's achievements demonstrates that is possible to turn back the tide of HIV and TB," says Dr. Eric Goemare, of MSF's South African Medical Unit. Khayelitsha's accomplishments are important lessons to bring forward to upcoming global negotiations on the future of HIV response, at the upcoming UNAIDS conference in New York, 08-11 June 2011.
Khayelitsha's 10 year ARV programme celebration will be taking place on the 3rd of June 2011, in the OR Tambo Center in Khayelitsha, beginning with a press conference at 11 a.m, and the main event starting at noon.
 
Read the Khayelitsha Activity Report 2001-2011: 10 Years of HIV/TB Care at Primary Health Care Level
For more information, contact:
Kenneth M Tong, Operational Communications Advisor – Johannesburg, South Africa Email: [email protected]  : +27 82 852 1886
Find out more about MSF in South Africa