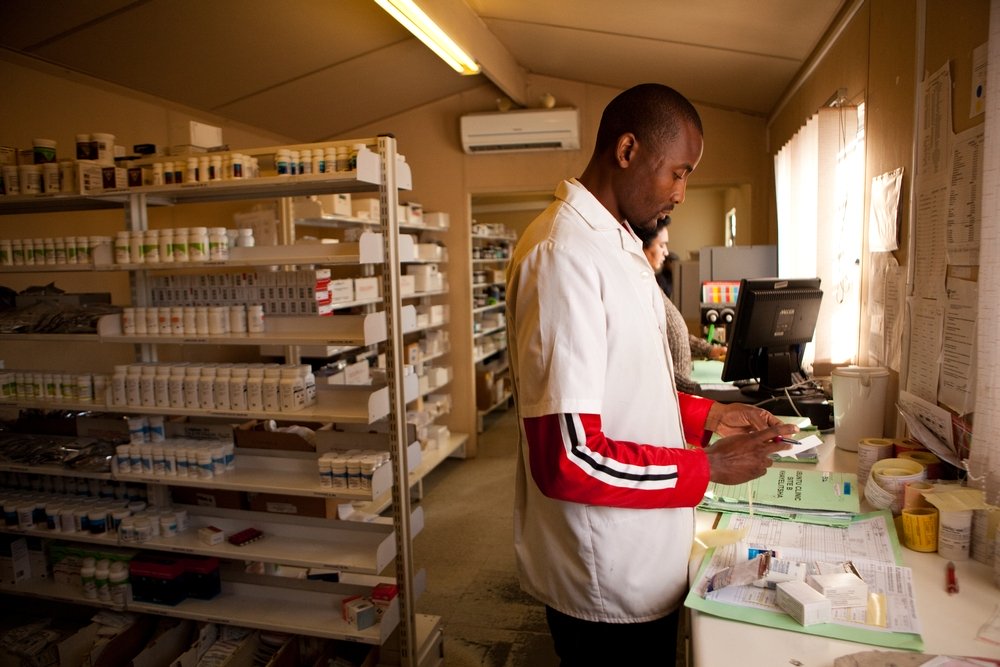 MTHATHA – Serious antiretroviral (ARV) drug supply shortages at the Mthatha medical depot threaten the health of more than 50,000 HIV patients in the Eastern Cape who are at risk of treatment interruption.
Recent strike action, combined with irregularities that led to the subsequent suspension of 75% of the medical supply depot workforce has led to an interruption of ARVs getting to clinics.
The Mthatha depot, which provides ARVs and other essential medicines to about 30 hospitals and about 350 clinics in the Eastern Cape's rural eastern region, have not been supplying life saving drugs for weeks. Problems at the depot have led to a significant backlog in receiving drugs from suppliers, capturing orders from facilities, packing and delivering drug orders which enable many of the province's nearly 220,000 HIV patients on antiretroviral therapy (ART) to adhere to their treatment.
This week the national Department of Health (NDOH) and the Eastern Cape Department of Health (ECDOH) welcomed assistance from Doctors Without Borders (MSF), Treatment Action Campaign (TAC), Section27 and the Rural Health Advocacy Programme (RHAP) to deal with the crisis. 
On Friday, December 6, MSF has sent an emergency team to Mthatha to provide assistance to the medical depot. The team, which is supported by TAC, Section27 and RHAP, has started to map out the scope of the supply crisis, fill critical staffing gaps and plan an urgent response to ensure HIV patients get the drugs they require. Meanwhile, the National and Eastern Cape Departments of Health are working on an emergency plan as well as longer-term solutions to the critical staff and drug supply problems at Mthatha and elsewhere in the province.
To adequately respond to the crisis MSF and TAC urgently call on HIV patients and healthcare workers throughout the Eastern Cape to alert the emergency team about ARV stock-outs at their local clinics and hospitals.
CALL / SMS the MSF & TAC ARV EMERGENCY HOTLINE on 081 896 7638, or 081 896 7631
Callers can remain anonymous and information will be handled confidentially.
The team needs the following information:
From HIV patients:
>         Did you not receive any ARV drug/s in the last 28 days?
>         Which ARV drug/s did you not get?
>         Were you given less than 28 days supply of any ARV drug/s?
>         Which clinic supplies your ARVs?
From healthcare workers
>         Do you have any shortage of ARV drugs at your facility preventing you from supplying patients in the next 28 days?
>         Which ARV drugs are in low supply?
>         How many days of supply do you still have of that drug?
FOR INTERVIEWS & MORE INFORMATION:
*  Borrie la Grange, MSF South Africa Communications
Mobile: 0832875294| 079 872 2950 | Email: [email protected]
*  Vuyiseka Dubula, TAC General Secretary
Mobile: 082 763 3005| Email: [email protected]
*  Noloyiso Ntamehlo, TAC Eastern Cape District Coordinator
Mobile 083 487 1814
Find out more about MSF in South Africa