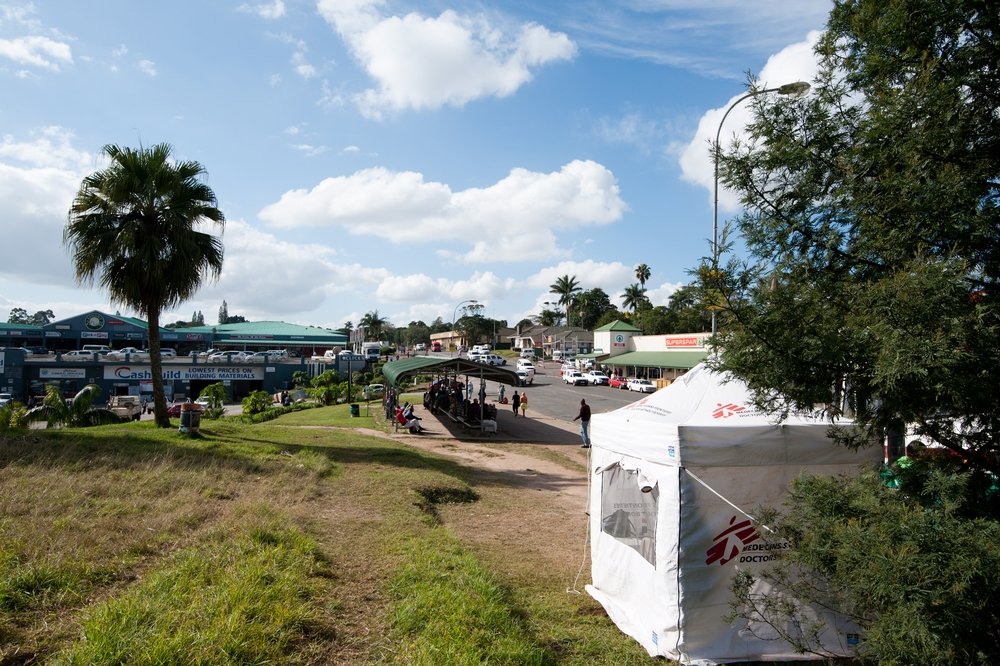 MSF celebrates the launch of its mobile unit offering comprehensive HIV and TB services in eShowe and Mbongolwane Area.
eShowe - Doctors without Borders (MSF) will be celebrating the launch of its Mobile 1-Stop-Shop (M1SS) in eShowe park. The M1SS is a mobile unit consisting of several tents that offer comprehensive services around HIV testing and counselling as well as TB screening. It is the cornerstone of MSF's recently launched HIV project in KwaZulu/Natal that aims to reduce the number new HIV and TB infections in the community.
"New science has shown that HIV treatment not only saves lives but also helps to prevent new infections. Together with the Department of Health, we are using this 'treatment as prevention'-strategy to decrease the incidence of new HIV and TB infections, by initiating HIV patients on ARV treatment at an early stage of their disease." says Katy Pepper, Project Coordinator for MSF in KwaZulu/Natal."In order to achieve this reduction on population level, it is essential we reach as many people as possible to get tested and treated. This mobile one stop shop plays an essential role in this, by making testing services easily accessible, comprehensive, and user friendly."
The M1SS will attend specific venues on a fixed circuit and be present at regular or specific events and locations, including farm health camps and supermarkets. The services, that are set up in a series of tents, include health education, HIV testing as well as pre and post test counselling, links to support services, CD4 count and pregnancy testing, TB screening, referrals, and most importantly, a link to community health workers in the area.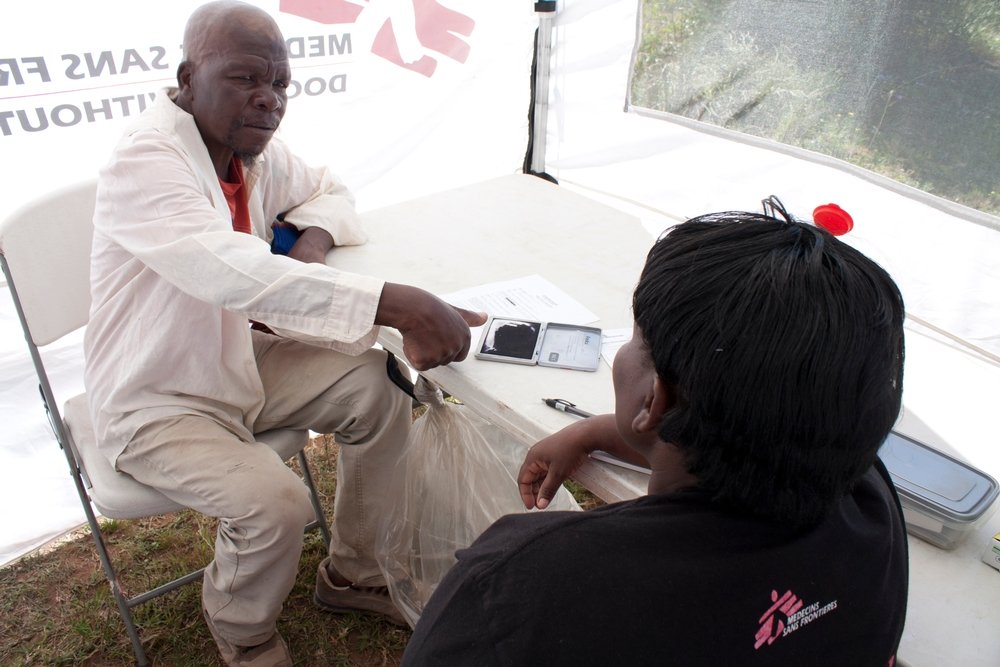 "The most people are lost to care after being tested positive for HIV," explains Pepper. Therefore, in addition to providing people who get tested with the support and treatment they need, the team of the mobile unit aims to ensure that they are followed up and kept in care. This will be achieved by informing newly diagnosed patients, if not eligible for treatment, about positive living and linkages into community support networks close to their homes. Eligible patients will be provided with pre-ARV counselling, and with the support required to ensure people stay on treatment.
Next to the massive HIV testing and TB screening campaign of which the M1SS forms an essential component, the main activities planned for MSF's new project include an enhancement of clinic services, the decentralisation of ARV services, nurse-initiated MDR-TB treatment, community mobilisation around treatment adherence and support for those affected and infected with HIV and TB.
"It is now about putting the science into practice, and achieving reductions in new infections in the community. Through the joint support and commitment of the local ---community and the Department of Health, this is possible",says Katy Pepper.
MSF's HIV project in KwaZulu/Natal, which started in April 2011, is unique in South Africa in offering innovative strategies for combating the disease: ambitious testing campaigns enhanced testing opportunities, and aggressive preventative approaches, including earlier initiation of HIV treatment and faster diagnosis and treatment of TB.