The second Paediatric Days are to be held soon in Dakar to enhance quality of paediatrics in MSF programs
The Paediatric Days serve as a platform where MSF field staff can meet with academia and operational staff to enhance the quality of MSF paediatric programs and address current paediatric issues through evidence based example. The next conference is taking place in Dakar 15-16 December 2017.  Submission of abstracts is due on 3 September and online registration is now available on the Paediatric Days website.
Around 50-60 per cent of all MSF patients are children under 5 years old and two-thirds are below the age of 18. Children are the most vulnerable, and make up the largest proportion of MSF beneficiaries in the humanitarian emergency context.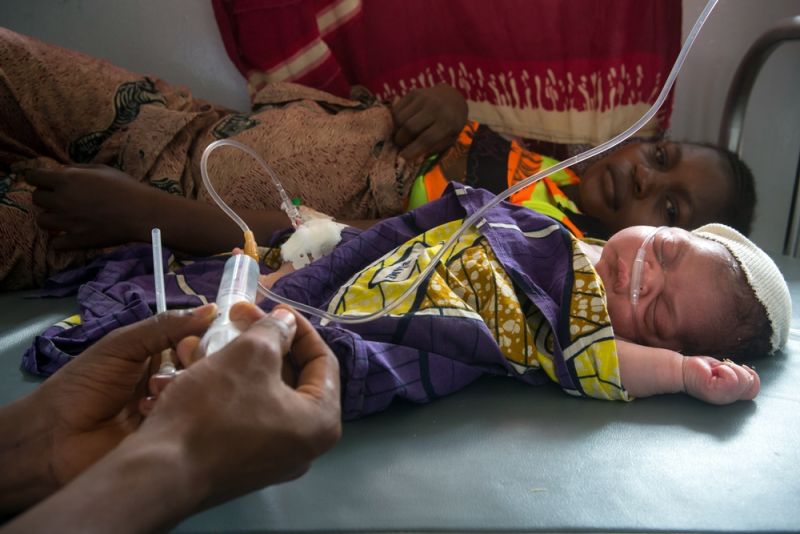 There, the paediatric needs far overweigh available resources such as trained paediatric staff in humanitarian settings, access to essential drugs, diagnostic and medical equipment. Areas such as neonatology, paediatric neurology, shock fluid therapy and palliative care are just examples of the large array of conditions where humanitarian paediatrics is lagging behind.
The MSF Paediatric Days is a two-day conference aimed at catalyzing the Paediatric knowledge, expertise and practices from the humanitarian community, whether they are MSF's workers (both from field and HQs), other NGOs as well as concerned academia.
The Paediatric Days also aims at inspiring non-MSF paediatric professionals (MDs. nurses, both specialised and non-specialised) in reinforcing MSF's teams with staff who are committed to developing innovative ways to treat children in the field.
How to participate
Participants are invited to register online. For those willing to share experience, innovations, insights with the community, the call for abstracts is opened until the 3 September. Abstracts will be evaluated and selected by the scientific committee.
Following topics/ matters are particularly encouraged:
Scientific studies and reports
Quality improvement projects
Teaching and training programs
---
About the Paediatric Days
The event was created in Stockholm, Sweden in September 2016, where the 1st MSF Paediatric Days took place in collaboration with the Astrid Lindgren Children's Hospital at Karolinska University Hospital and the Karolinska Institutet. The next conference is scheduled to take place in Dakar, Senegal on the 15th & 16th of December 2017.
The entire conference will be broadcasted online in French and English, with several hundreds of participants from over 25 countries joining. MSF staff, academic partners and other NGOs present and discuss their work.