The rescue ship Ocean Viking jointly operated by MSF and SOS MEDITERRANEE, and its crew on board, have been instructed to remain in quarantine since Sunday. An account from Michael Fark, MSF Head of Mission SAR and Libya.
As Italy was hit by the Covid-19 outbreak on Sunday, the Ocean Viking – a search and rescue ship operated by Doctors Without Borders (MSF) and SOS MEDITERRANEE was put under quarantine following the disembarkation of 276 people rescued at sea in the prior days. The Ocean Viking has complied with all measures and has now been anchored off Sicily, for nearly five days. It is increasingly clear that quarantine restrictions are being discriminatorily applied only to search and rescue vessels.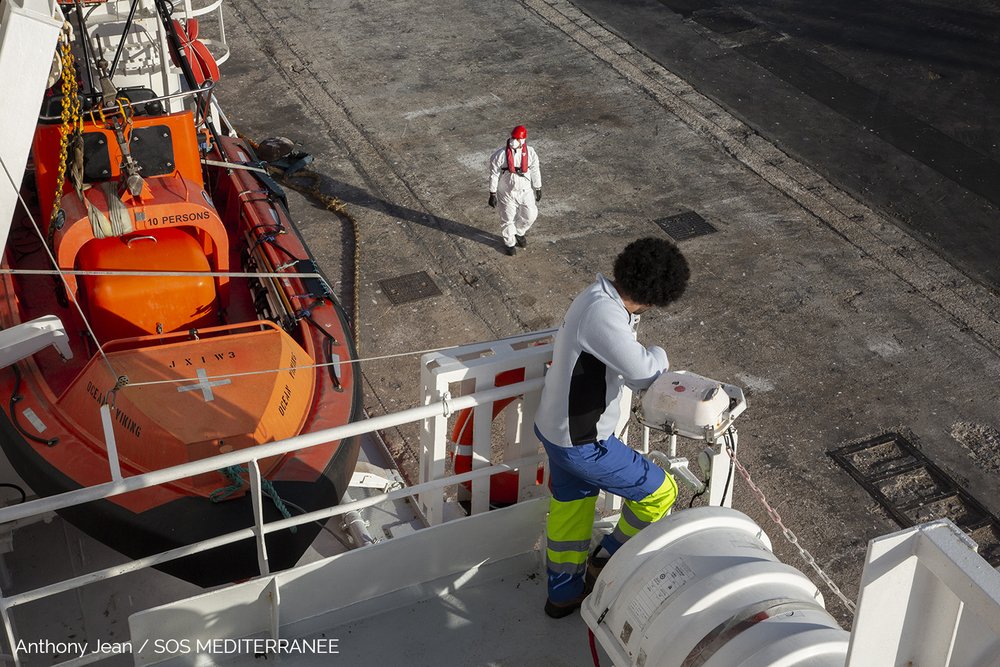 "Quarantining the Ocean Viking is equivalent to stopping an ambulance in the middle of an emergency. This is a discriminatory action – the only vessels that have been put into quarantine are those conducting rescues.
In the past 48 hours, we have had reports of boats in distress in the central Mediterranean. We are deeply worried about the fate of people travelling in them.
Although we have fully complied with the preventive measures, we currently have no reason to suspect any of the crew onboard as having contracted, or having been exposed to, the virus. In compliance with a request from Italian authorities, the temperature and health status of all is being checked and reported by MSF medical team onboard twice-daily.
As the conflict in Libya escalates, migrants and refugees trapped in the country say they have no other choice but to risk their lives to escape across the Mediterranean. It is urgent for the OceanViking to go back to sea to rescue men, women and children from drowning.
The legitimate public health concerns posed by Covid-19 should not be used to justify the prevention of saving lives as sea."