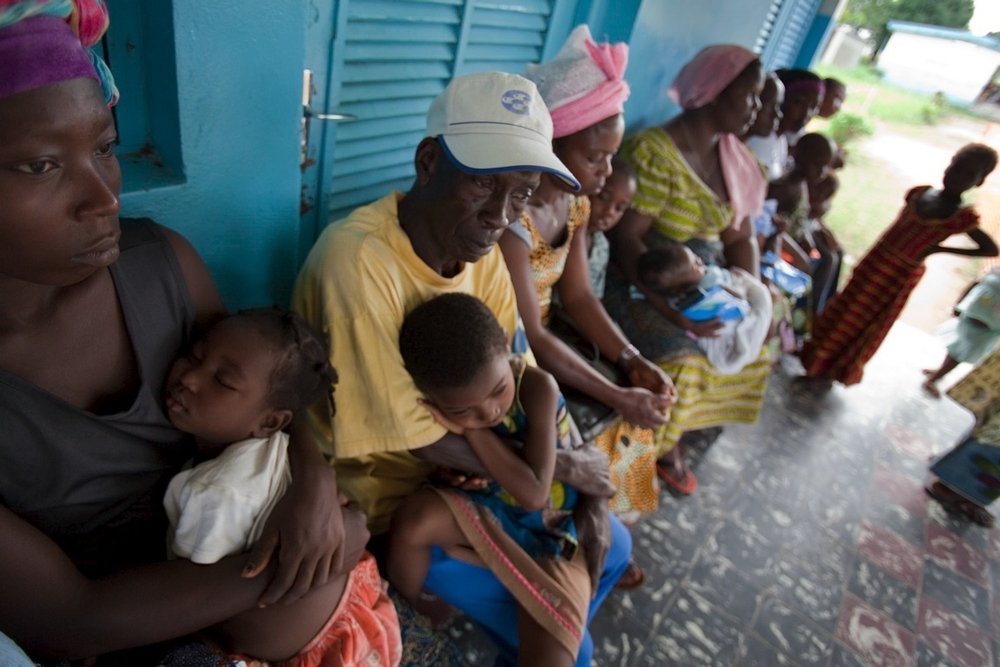 Johannesburg – The University of the Witwatersrand's Adler Museum of Medicine and Doctors Without Borders (MSF) South Africa are excited to launch a new exhibition entitled, Malaria in Context.
The exhibition focuses attention on malaria, a disease that kills 800,000 people worldwide every year, and its impact in Africa. Every 45 seconds, malaria kills a child under five in Africa – which is home to more than 90 percent of the world's malaria-related deaths.
Malaria in Context covers the history, causes, diagnosis and treatment, as well as the control and impact of the illness. The exhibition was prepared by staff of the Faculty of Health Sciences and National Institute for Communicable Diseases, a division of the National Health Laboratory Service. It is sponsored by MSF South Africa.
Yvonne Chaka Chaka, South African superstar singer and Roll Back Malaria Goodwill Ambassador, will open this important event and speak about fighting malaria.
The exhibition is of interest to anyone interested in Africa, health related matters, and social development issues. Special tours can be arranged for school or community groups for this permanent exhibit which is open to the public daily Monday to Friday, from 10:00 to 16:00.
Malaria in Africa
Malaria remains endemic in almost 100 countries and only about a third of them are close to eliminating the parasitic disease. Pregnant women and children under five years are the most vulnerable to the malaria's devastating impact on millions of lives.
Malaria-related illnesses and deaths cost Africa's economy an estimated US$12 billion every year. In malaria endemic countries, the disease places a high burden on already cash-strapped health budgets with as much as 40 percent of some national health budgets devoted to dealing with malaria's consequences.
The fact that malaria is treatable and preventable underscores the tragedy of the disease. Preventing malaria infection focuses on avoiding mosquito bites, or killing mosquitoes before they are mature enough to transmit the malaria parasite.
Despite the wide scale distribution of insecticide treated bed nets and spraying the inside of homes with long-lasting insecticides that will kill mosquitoes, these control initiatives are being hampered by the growing problem of insecticide resistance.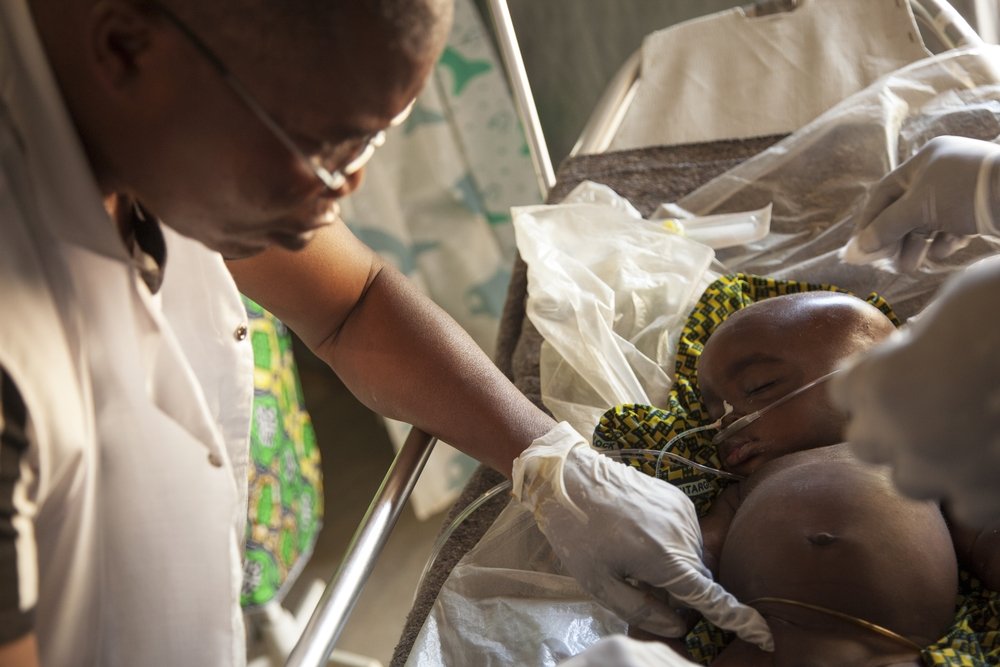 Better treatment
Internationally recommended rapid diagnostic tests and improved, artemisinin-based drugs are available but have not yet been implemented in many places in Africa where outdated quinine-based malaria treatment is still used.
Artemisinin-based treatment has been found to be more effective, safer and easier to use than quinine. Additionally, new evidence shows that switching to the injectable artemisinin-based drug, artesunate, for the treatment of severe malaria would save nearly 200,000 lives each year.
World Health Organisation treatment guidelines recommend artesunate, but without the support of the international community and national governments, this superior treatment will not reach the millions in need fast enough.
"For MSF, the major problems involved in tackling malaria are not just technical, medical or scientific. Enough artemisinin-based combination therapies can be produced to ensure their distribution so that treatment can reach people in need. But this will only happen if there is urgent political action," says Dr Liz Thomson, General Director of MSF South Africa.
"The responsibility for curing malaria cannot lie with a child's poverty-stricken family, it lies with the international community and governments of affected countries, which can and must provide the funds and political will to treat every child and adult suffering from this entirely curable disease."
MALARIA IN CONTEXT OPENING EVENT DETAILS
WHEN: July 26, 2011
TIME: 17:00 for 17:30
WHERE: Adler Museum of Medicine, Medical School, Faculty of Health Sciences, University of the
Witwatersrand
7 York Road, Parktown, Johannesburg
RSVP: Call 011 717 2067 or Email [email protected]
FOR MORE INFORMATION AND TO ARRANGE INTERVIEWS:
Borrie La Grange, MSF SA Head of Communications, Mobile: +27 83 287 5294 | Email:

[email protected]

Kate Ribet, MSF SA Communications Officer, Mobile: +27 798 722 950 | Email:

[email protected]

Gontse Mmutle, Red Flag Design & Marketing,Telephone: +27 11 447 8283 | Email:

[email protected]

  
 NOTE TO EDITORS & JOURNALISTS:
Doctors Without Borders (MSF) is an international, independent, medical humanitarian organisation that delivers emergency aid to people affected by armed conflict, epidemics, healthcare exclusion and natural or man-made disasters. In 2010 MSF medical personnel treated more than 1million confirmed cases of malaria in 30 countries worldwide.
For more on artesunate and MSF's call on African governments to implement artesunate as an effective treatment for severe malaria around the continent visit:
https://www.msf.org.za/stories-news/press-releases/revolutionary-advance-severe-malaria-treatment
Find out more about MSF's work in South Africa.