Nearly half a million Syrians are now refugees in Jordan, making up a third of the 1.5 million people who have fled the conflict in Syria to neighboring countries. More than 100,000 of them live in Zaatari camp, situated in the North of the country, less than 20 km from the Syrian border. Up until last month, one thousand refugees continued to arrive daily at the camp, which has become the largest camp for Syrian refugees in the region
"Thus far, the Jordanian government has made significant efforts to host refugees," explained Antoine Foucher, Head of Mission for MSF in Jordan. "But the pressure caused by the massive influx of refugees has resulted in an increasingly difficult situation." Tensions are a constant factor inside the camp, which has far exceeded its full capacity. They also affect the Jordanian community, which has become strained by the influx of refugees, particularly in the Northern Province, where the population has doubled in just a few months. "There is no existing sustainable solution for hosting refugees, mainly due to a lack of long-term financial support."
In the Zaatari camp, the plight of the refugees remains extremely precarious. In late March, MSF opened a pediatric hospital, the only hospital facility open to children aged 1 month to 10 years. The team also increased its staff and expanded its activities to deal with the constant pressure of new arrivals; an outpatient clinic for children just opened in late April. During the first five weeks of its activity, MSF medical staff carried out around 2000 consultations, 60 of which were emergency cases. More than 270 children have been hospitalized and treated since the opening of the hospital.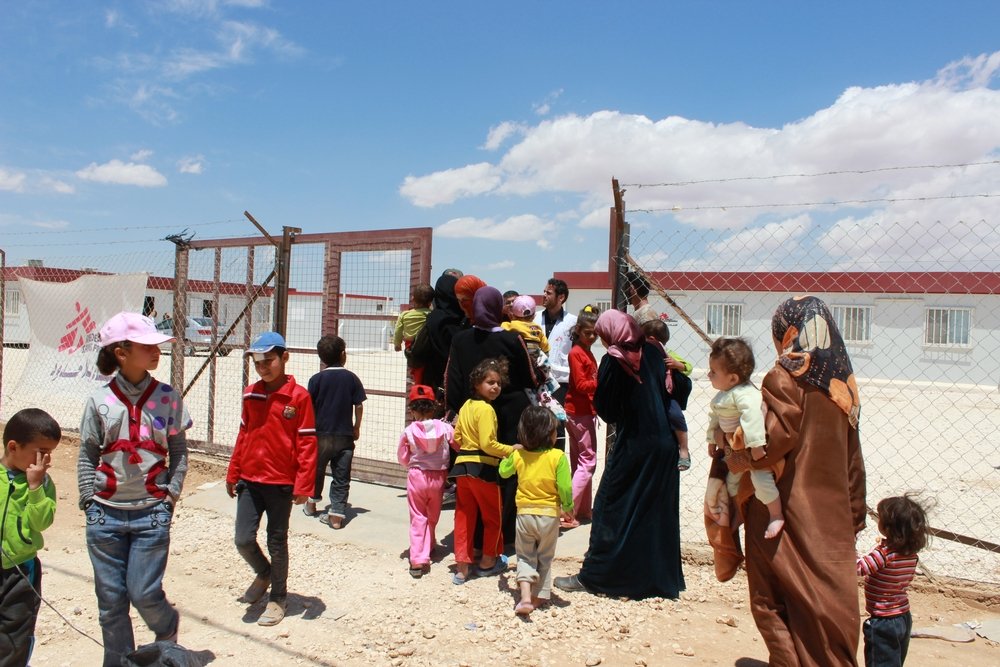 "Our staff is witnessing more and more cases of diarrhea and respiratory infection, which reflects the precarious living conditions of the refugees in this overcrowded camp, and we expect to see an increase in dehydration cases over the summer," said Claudia Truppa, MSF medical doctor in Zaatari. Water availability is clearly a crucial issue in the region. Healthcare facilities are also insufficient for the size of the camp's population.  
More broadly, the entire healthcare system remains fragile. Like other health actors present in Zaatari, MSF refers the most severe cases to Jordanian public hospitals outside the camp, which are already nearing full capacity. However, the underfunding of aid has also threatened the ability of the Jordanian healthcare system to properly treat Syrian refugees.
"Without political will and financial commitment from states, the Jordanian government risks resorting to drastic measures: permanently blocking refugee access to the country or restricting access to care in public facilities, undermining the already precarious living conditions of hundreds of thousands of Syrians," says Antoine Foucher. "Jordan urgently needs greater international support if they are to sustain a real open-door policy."
MSF has been working in Jordan in a hospital in Amman since 2006, performing reconstructive surgery and carrying out outpatient consultations for wounded persons from Syria, Iraq and Yemen.
MSF staff is also present in Syria, where it currently operates 5 hospitals in the North of the country; as well as in Lebanon and Iraq, where it provides medical and psychological care to Syrian refugees.
Find out more about MSF's work in Syria.