Zara Abba is 32 years old and from the capital of Chad, N'djamena. She has been at MSF's intensive care unit in Bokoro town for four days, caring for her granddaughter, Katalma Moussa, who is two years old. Zara Abba was visiting Bokoro to pay her respects to a family member who'd died when her granddaughter fell ill.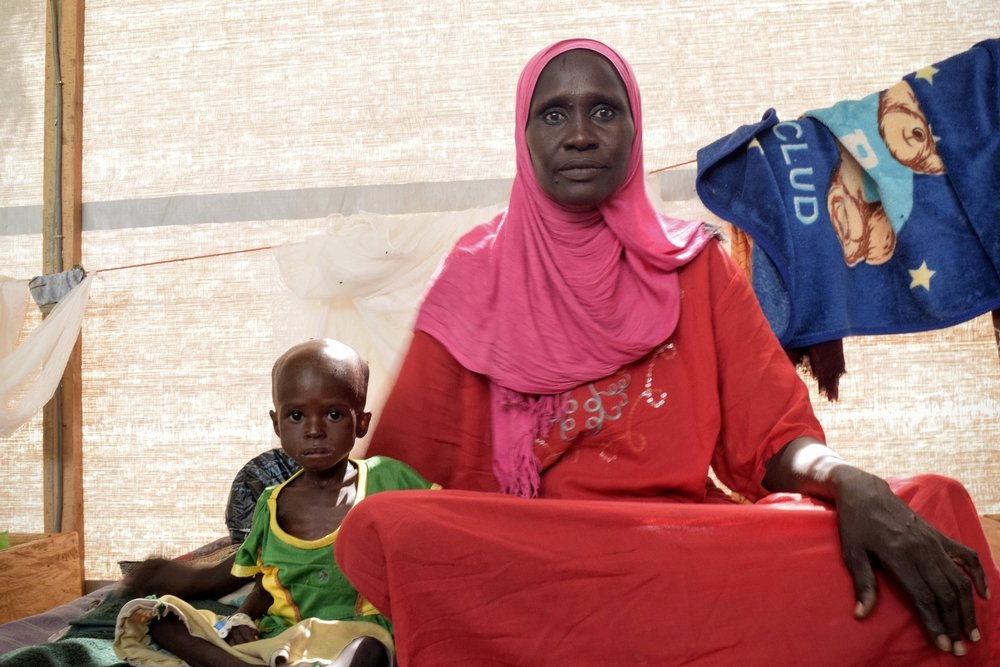 "She hadn't put much weight on for a while and then she started to get very liquid diarrhoea and her health got even worse. I had been taking her out for walks and to play with the other children, but since she started getting diarrhoea, she didn't have any energy and I couldn't do that anymore.
She was always hungry and crying and it was like the milk we were giving her wasn't enough. I looked after her for seven days at home but after that knew I had to get her to a clinic."
Katalma is incredibly thin and although she's sitting up next to her grandmother, it looks like it's a challenge for her. She's moving her hands and head very slowly to push the flies from her face. It seems to take all of her energy. 
"As soon as we arrived at 5pm a doctor examined her. He gave her some water and an injection. Since then she has only had diarrhoea once and now she's almost back to normal. She is starting to get her appetite back. It's as if she can't eat enough. She finishes all of the milk they give her and then she cries because she wants more."
Zara Abba also has a two-year-old daughter of her own. "I would travel all the way to France for my children's health." She says.
"So I have no problems staying here until Katalma gets better. Yes it's hot and noisy, but it's hot and noisy in my house too. I have given birth to 15 children. Seven of them have died and eight are still living. Two of them were twins and they died on the same day they were born. The others, I don't know why, it was God's choice."
Sadly this kind of story is common in Chad. Women marry young and tend to get pregnant again soon after giving birth to their previous child. With high rates of malaria, poor hygiene and a lack of nutritious food, losing a lot of children isn't unusual.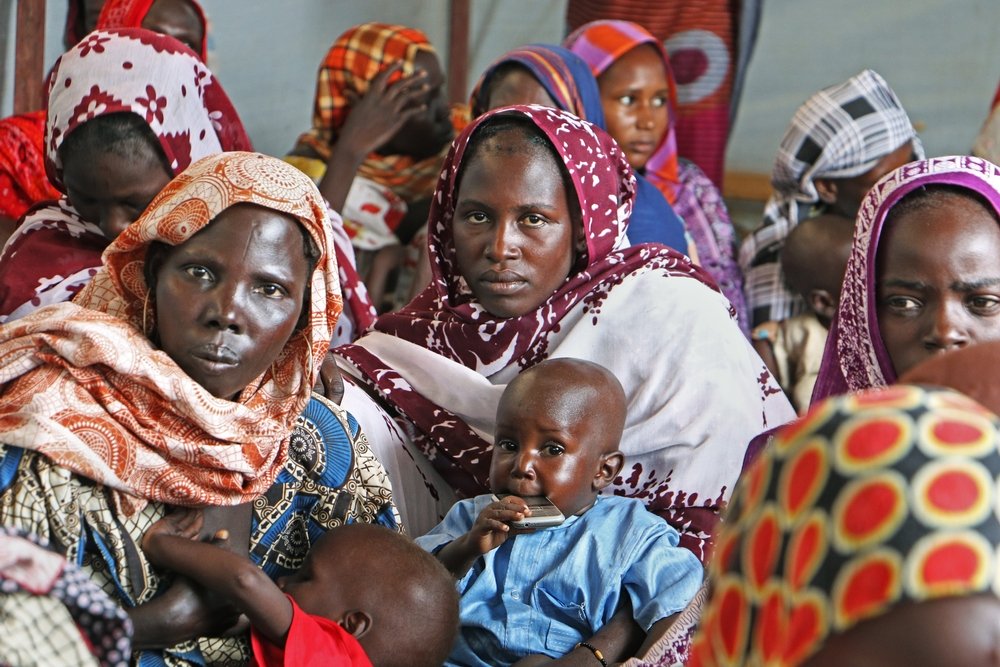 "My husband is a Marabout [Islamic religious leader] and also sells things at the market in N'djamena. Four of my children are married and the other four still live with me. All of them have gone to school and I hope they can achieve something with their lives.
This is my daughter's first child. She's still in N'djamena but I've been speaking to her every day. She calls to ask about the health of her daughter.
I say, 'your daughter is getting better, and MSF have gone above and beyond to help your daughter. They've worked really hard.' I would really encourage MSF to keep putting in so much effort for these children. There are a lot of illnesses for children here, but thanks to MSF there are now a lot of nurses and, even if there is still a lot of illness, it's getting less."
Find out more about MSF's work in Chad.