William Nyuon Kuolang, 41, is a father of five. Until February this year, he lived in Yuai, South Sudan, when fighting between the Sudan People's Liberation Army (SPLA) and opposition groups forced him to flee. Since then, he and his family have been sheltering in a village near Pieri.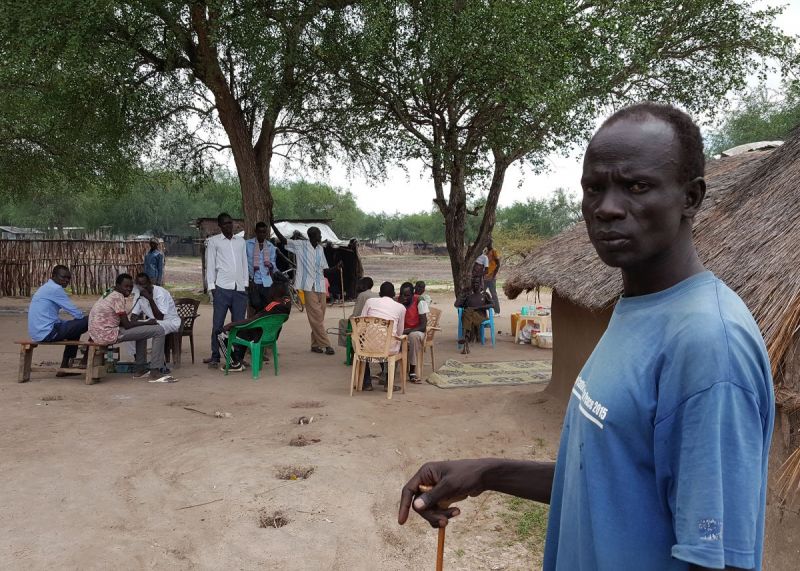 "I left Yuai on 15 February because of the fighting. Armed men attacked us at two in the afternoon. I had to run with my wives and children. I left running – there was no time to take anything. I was just carrying the baby and running away.
They [the armed men] were firing their guns in the town. They killed the women, the girls, everybody in the town, and they also raped women. They killed my sister and both her children and also my father and my uncle. When they kill a lady, they put a stick in her vagina. If it is a child, they put a bullet in the anus.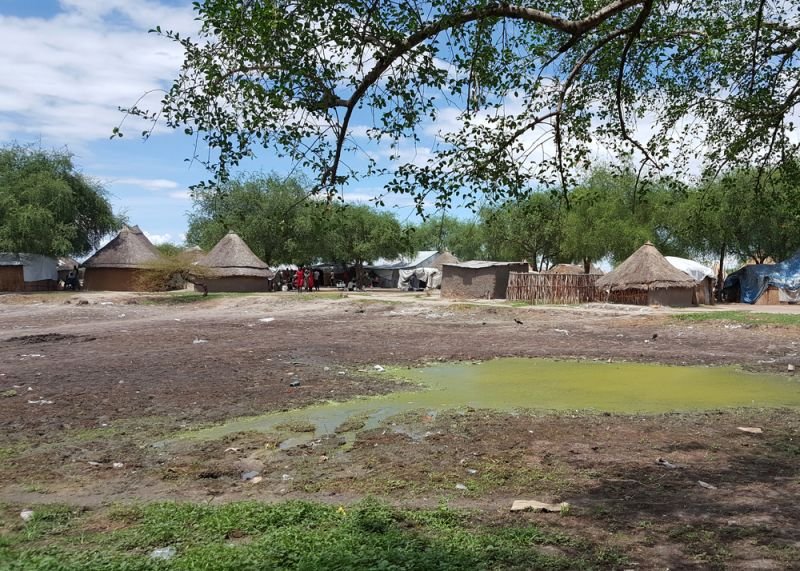 They burnt some of the tukuls [mud huts], they took the cattle and they even destroyed the boreholes in the community. In Yuai I had a big garden and some cattle. I lost my cows and the goats. Life in Yuai used to be good. There was a lot of medicine, but when they attacked the city, they took the medicine and they also took the clothes. The children now have no medicines, no clothes; they sleep under the trees.
I come every day to Pieri. It is four hours' walking. I come to find food for the children. Also, I come to know what's going on today with the war. I don't stay in Pieri with my family because I am afraid they could come and attack the town. Last week they came and stayed three hours. There was some shooting but nobody died.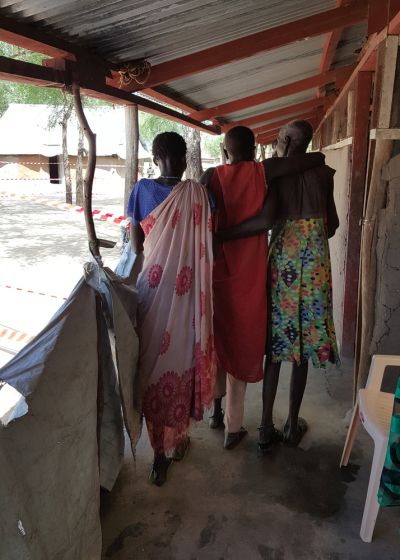 When we were in Yuai, I had enough food for the family. The only food I get now is from [aid] distributions and the leaves from the trees. After eating the trees' leaves, we feel pain in the stomach. I think that it is what brings diarrhoea. One of my kids died from cholera a week ago. His name was Nyadel, he was five years old. I knew there were not enough drugs in Pieri, and I thought he would get better and it was better to wait. The next day, he was dead.
We get water from the boreholes, but there is not enough water for the whole community. That's also why I come to Pieri – it is easier to get water here than in my village. When the rainy season comes, I'll have water closer to my home. But when the rain comes, we will need plastic for shelter. I now live under a tree, there is nothing."
---
Read more about South Sudan: Ongoing conflict at root of nutrition crisis
Find out more about MSF's activities in South Sudan