Tens of thousands of Nigerians have lost their homes and livelihoods in the conflict between the military and Boko Haram in the northeast of the country. Displacement and fear have shaped their lives, leading them to flee to Pulka, a small Nigerian town that has become a hotspot destination for many of them.
Pulka (Nigeria) - For more than 10 minutes, 57-year-old Ahmed* frowns as he speaks, his anger very visible. Suddenly and surprisingly, however, his face lights up with a smile as he pauses, closes his eyes slightly and shakes his head. This moment of bliss is when he talks about life back home in Kirawa, a village in the northeastern Nigerian state of Borno, when everything was normal. To prove his point, Ahmed reaches into his pocket and produces four ID cards.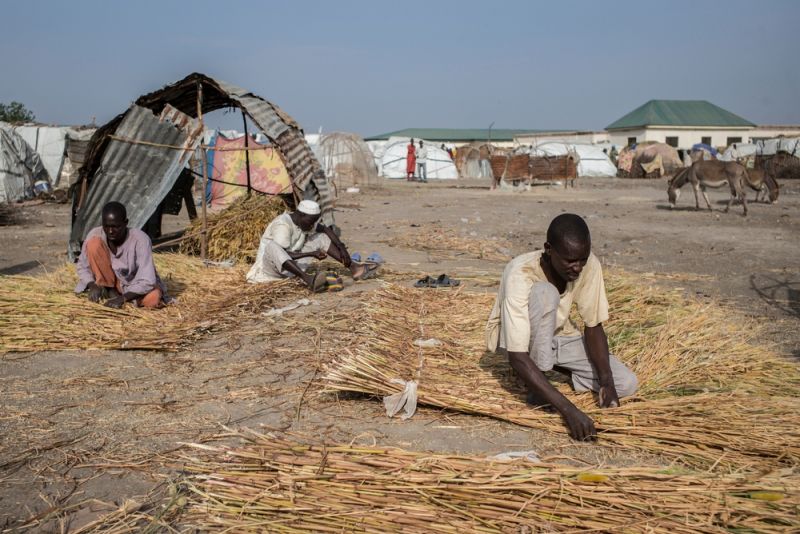 One ID card is that of his wife, another shows his membership of a political party that is now defunct, while the other two identify him as a member of two farmers' associations.For Ahmed, it means a great deal to be officially recognised as a farmer.
"I could farm up to 20 bags of grain a year in Kirawa," he says with a smile. "I farmed guinea corn, maize, onions, tomatoes and other crops. We were farming all through the year, during both the rainy and dry seasons."
That was when there was peace, before the conflict between government troops and Boko Haram disrupted people's lives and forced Ahmed and his family to flee to Cameroon, just across the border separated by a river. In Cameroon, he lived for one year before deciding to join others going back to Nigeria because of the constant harassment by Cameroonian soldiers, who Ahmed says told them to go back to their fatherland.
Conflict in Nigeria, problems in Cameroon
"They kept pushing us to leave. In such a situation, what were we to do? We had heard that other Nigerians in other places were being loaded in trucks and taken away and we did not want to wait for that to happen," says Ahmed. "So, we decided to leave before they took us somewhere we did not know. We gathered together and left around 3 am. By daybreak, around 8 am, we were already at the military checkpoint and screening point before entering Pulka (a town in Gwoza Local Government Area, LGA, in the southern part of Borno state and 15 kilometres from Cameroon)."
Because they left on their own, they were fortunate to have time to pack their few belongings, unlike others in other parts of the country.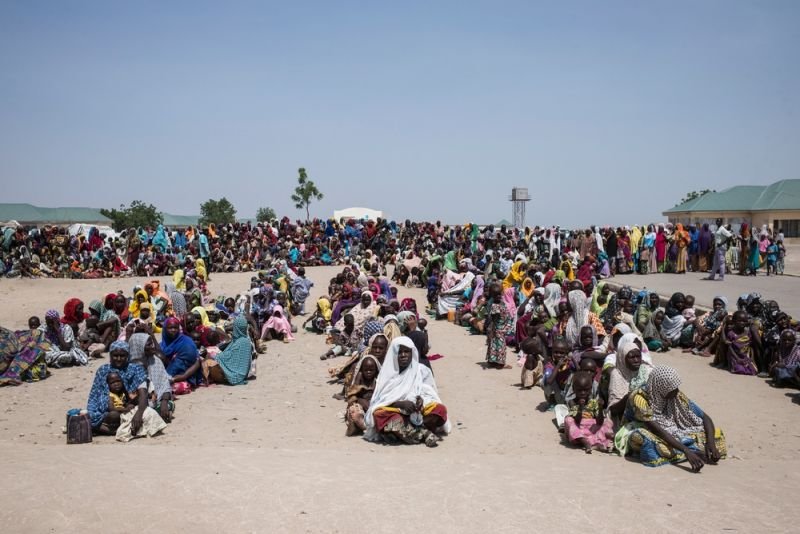 New arrivals as clashes intensify
Many people are also arriving almost on a daily basis to Pulka from surrounding villages in the Gwoza region. These are people who have been trapped for years by the conflict and have been unable to leave their villages. Some manage to get out in the middle of the night while some are picked up by soldiers when they go out on operations. Since December 2016, when the military intensified its operations, the numbers have increased and Pulka has registered more than 11,300 new arrivals over this period.
"I came with my daughter from Barawa (in February) because of the insurgency. I spent three days on the road with my daughter strapped to my back. It was difficult to keep up with the other people we were travelling with. I had to keep walking because they would not wait for me to rest," says Asha*, a woman whose father was taken by Boko Haram and killed about a year ago.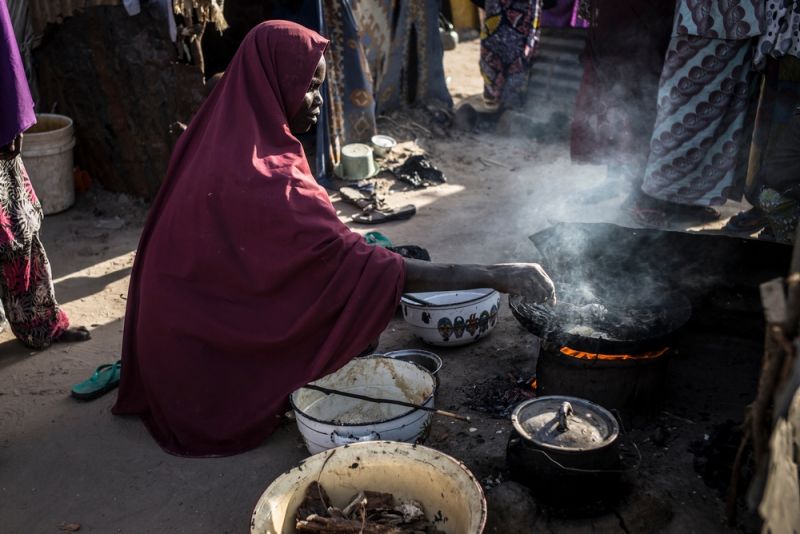 Those arriving say it is a struggle to survive in the places they have come from. There are no functioning hospitals or markets because they have been burned down or demolished, and their farming activities were very limited. As a result, most of them arrive in poor condition due to the deprivations they have had to endure. They look weak and hungry, with some of them being carried in handcarts and many of the children have conjunctivitis.
A challenging life in Pulka
More than 42,000 people are estimated to be living now in Pulka. They are made up of internally displaced persons, returnees and members of the host community who were not able to flee when Boko Haram attacked the town. The security situation in the town is still volatile, and movements in and out are highly regulated by the military, leaving people unable to go very far to farm or fetch firewood.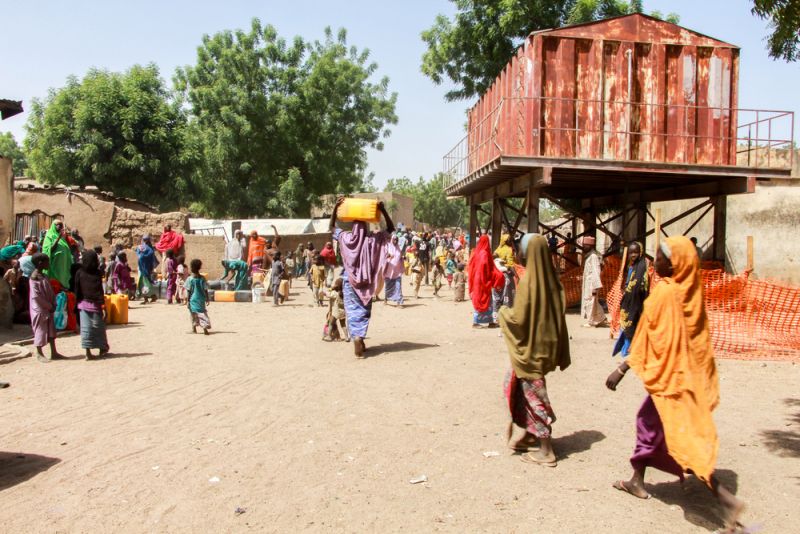 This is why residents largely depend on food distributions made by government or NGOs. However, despite the availability of food, people still go hungry, sometimes for days, because of the lack of firewood. Two pieces of firewood cost N50 (US$0.15), which is expensive for the people and not enough to cook a family meal. As Pulka continues to receive new arrivals of people, this only puts more pressure on the infrastructure, especially healthcare and water, due to the very limited presence of humanitarian actors.
*Names have been changed for security reasons.
---
Find out more about MSF's activities in Nigeria.