Mambo Bidali, 34, is from Morobo county in South Sudan. He arrived in Yumbe camp in Uganda in December 2016, after walking with his five children for 45 days.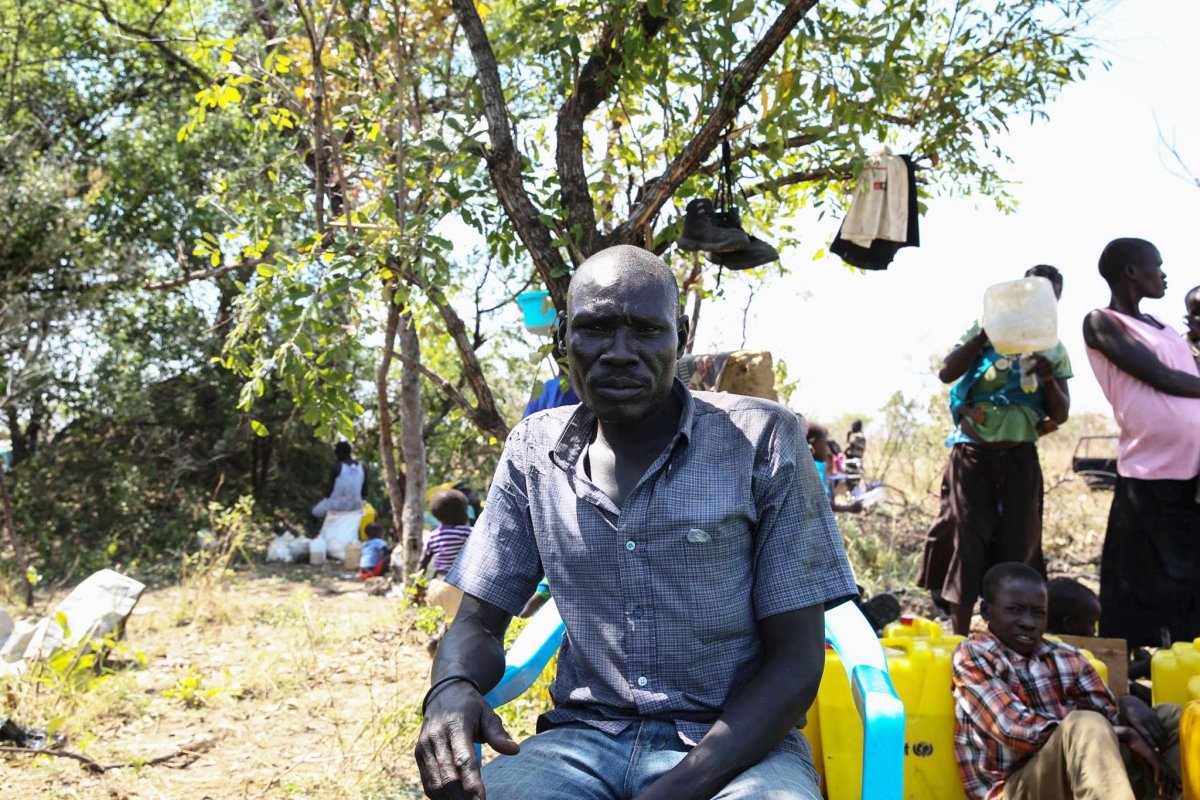 He arrived in Yumbe barefoot, glad to be alive but in shock, having lost his wife on the way to the camp. The family was separated while trying to flee the massacres that armed men were committing in Morobo.
"We fled our town because there are groups of armed men slaughtering civilians with swords and rifles.
"I saw with my own eyes people being slaughtered on the street and at this point I decided to leave. My family left home one night in October. We headed to the Democratic Republic of Congo and then to Uganda. This route is safer than trying to flee straight across the South Sudanese border because of the government and rebel checkpoints all along the way.
Video: Fleeing the violence that flared up in summer 2016 in South Sudan, hundreds of thousands of people have sought refuge in Uganda.
"In DRC, life was hard too. We came across a group of armed men who wanted to take our money and belongings and since I didn't have money they took everything I had on me, even my shoes.
"We walked for a month and a half until we got to Uganda. But I don't know whether my wife Janet is dead or alive, and I don't know what I should tell my children. To lose a wife and a mother is really hard to all of us.
"I used to be a mechanic in my town. I am thinking of trying to find a job in Uganda in the same field. Life must go on..."