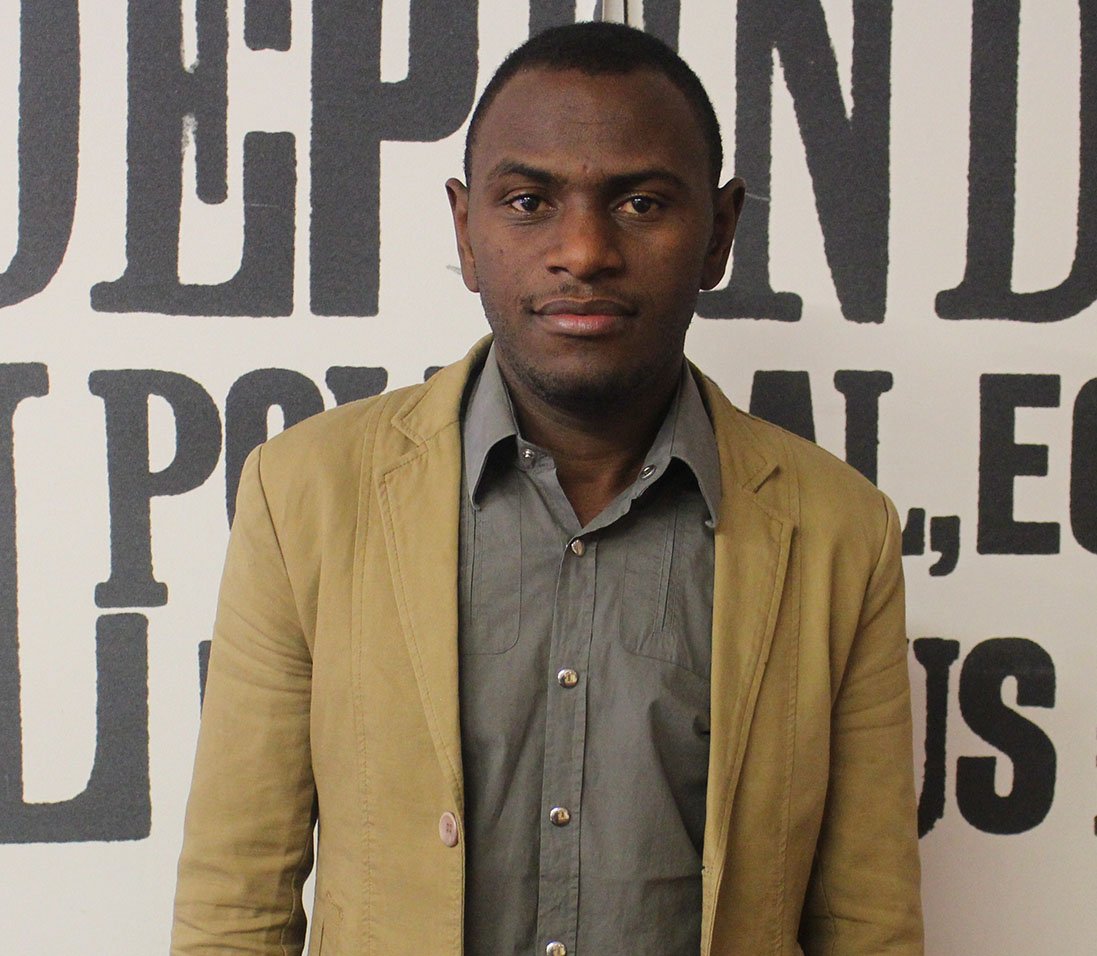 Eugene Rugwirorusa, 31, has just returned from working as a Pharmacy Manager on a medical nutrition project for young children in Niger. This was his first assignment with MSF, engaging in this initiative over a year gave him immense experience in promoting child health services.  
 
In Niger, child malnutrition occurs at a high level and it peaks during the 'hunger gap'. This is a time between harvests when families' food stocks have run out and don't meet young children's nutritional needs.
 
Before heading to Niger, Eugene worked for another humanitarian organisation in Rwanda, his home country, supporting refugees from the eastern Democratic Republic of Congo.
 
Why did you decide to work for MSF?
 
I work for MSF because it makes an impact worldwide in the lives of patients and not just in a small area. The organisation gives me the chance to gain a lot of knowledge and master what I do – I give, but I also get. 
 
What work were you doing in Niger?
 
I worked in an MSF-run medical nutrition project, which focused on providing healthcare to children under five, in Guidan Roumdji.
 
There is widespread child malnutrition in Niger which peaks during the 'hunger gap'. This is a time between harvests in May and September when families' food stocks have run out and young children have insufficient nutrition.  
 
The hunger gap coincides with the rainy season and an increase in malaria cases. This is a lethal combination for young children: a malnourished child is more vulnerable to diseases like malaria and a sick child is more likely to become malnourished.
 
I was responsible for liaising with MSF's supply centre in Belgium to access medicines for the hospital and health centre where our project was located. I made sure there were enough medicines and that they were stored appropriately.  I really appreciated having the opportunity to learn more about addressing malnutrition as I had never worked on such a programme before. 
 
What causes high rates of malnutrition in Niger? 
 
In Niger, malnutrition among children is prevalent for various reasons including that it only rains for three months of the year which affects agricultural production. Parents often don't have the means to provide enough food for their children, especially if it's a big family. 
 
What were some of the challenges you faced?
 
Adhering to MSF's security guidelines meant that I couldn't walk around freely due to the insecure environment in Niger. The heat was also extreme - temperatures could go up to 45 ⁰C. It was so hot that hot water flowed out of a cold water tap!
 
I slept at midnight as it was only then that I could turn the air conditioning on high enough to be able to sleep. The air conditioning wasn't effective before then as many people had their lights on and were using electrical appliances like stoves.
 
Because we were working in a remote, underdeveloped area this meant that people there had limited levels of education which necessitated me to do extra follow-ups to ensure everything ran smoothly. 
 
What kept you motivated each day?
 
Seeing the huge improvement in health and condition of children from the time they were first admitted to the time they are discharged. I'll never forget a four-year-old boy who had third degree burns after an accident at home. He spent two weeks in hospital and it really touched me deeply to see him recovering, eventually walking normally again and being ready to go home.
 
What did you enjoy about your job?
 
I really like engaging in medical activity – no matter the circumstances. I love it, I feel it, I live it. Contributing to saving lives is the overall motivation for doing what I do.
 
What did you discover about yourself?
 
I became more aware of the importance of better communication and support in helping staff achieve greater levels of understanding and performance. 
 
What are your future plans?
 
I'll soon be heading off on my second MSF assignment – this time working as a Pharmacy Manager in a surgical hospital in Haiti. The country experiences high levels of violent crime which leads to many injured people needing surgical intervention.
 
Read more of MSF's activities in Niger.