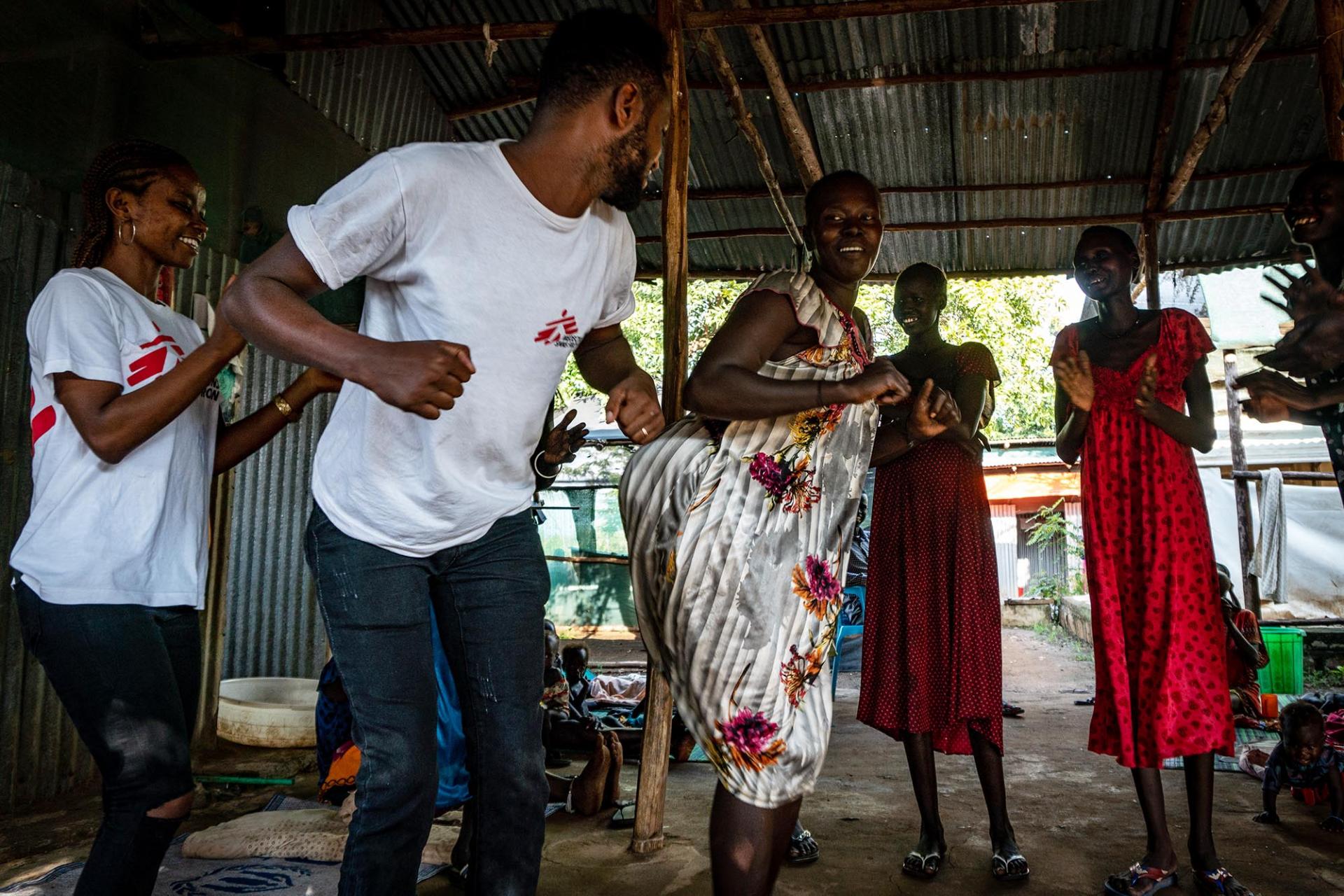 Work with us
What it's like working in the field
Doctors Without Borders (MSF) team members are on the ground, working directly, every day. Practicing medicine in precarious contexts is at the heart of the activity of our organisation.
This section is a reality check for you about what working in the field with MSF may entail. Give these issues some serious thought. While it is essential to keep all of this in mind, don't forget that thousands of people have worked with us over the years and found their experiences both challenging and ultimately, very rewarding. For many of us, working in the field has been a life-changing event. Working for MSF is not simply seeking adventure or wanting a job. By becoming an MSF fieldworker you are acting in solidarity with populations in the greatest of need.
Life in the Field with MSF
Benefits and Opportunities
Types of commitment
International Mobile Staff commit to Doctors Without Borders (MSF) for a single mission only. Still, many enjoy the flexibility of being able to undertake missions during different periods in their careers as personal circumstances permit. Others may determine that working with MSF is a way of life suited to their values and career aspirations over the long term. MSF offers a vast array of long-term career options with increasing responsibility, scope, and complexity over time and the opportunity to have an impact on the strategic direction of the organisation at the management level.
Learning and development
MSF is committed to the ongoing professional development of its International Mobile Staff. It provides them with access to various types of training that build the skills and knowledge required to be effective in the field. This ensures that MSF as an organisation can respond to the most urgent and critical needs of the people it helps around the globe, people who often require scarce and highly specialised types of expertise from medical and support professionals. Training programmes can range from language training to sophisticated medical treatments and protocols, to management and leadership best practices, and a host of other possibilities relevant to the professional background and career aspirations of each individual.
Salary and benefits
MSF salaries are set so as to reflect the humanitarian spirit of volunteerism while recognising the high level of professional expertise provided by field staff. Starting gross monthly salary is 1300€, with subsequent increases based on expertise and experience.
Benefits include:
Pre-departure training through a combination of readings, e-learning, and face-to-face modules and presentations
Reimbursement of mission specific vaccinations
Required visas
Paid vacation (25 days per year)
Accommodation and transportation in South Africa and Europe for briefings and debriefings
Daily per diem in local currency paid while in the field
Accommodation in the field
Economy round-trip transportation to the field
Medical, disability, and life insurance coverage
Medical evacuation coverage
Psychological support before and after mission
More about the conditions when working in the field