Providing healthcare and safe water to remote areas in Central Sulawesi
The strongest – a 7.5 magnitude earthquake with its epicentre close to the provincial capital, Palu in Indonesia – triggered a tsunami whose waves reached up to three metres in some areas, striking Palu and Donggala. 
The earthquakes, tsunami and resulting liquefaction, a phenomenon where soil loses strength or density and turns to mud, and landslides have caused significant damage and loss of life in affected areas.
An MSF team from Indonesia – composed of medical, water and sanitation, and logistics specialists – was sent to the affected areas to assess the situation. 
In collaboration with the Indonesian Ministry of Health, the MSF team has evaluated the needs in the more remote and rural areas, as the government response is concentrated mainly in the areas around the tsunami-hit Palu City coastline, and Petobo to the south.
"Until today [11 October], we still see patients with closed fractures due to the impact of the earthquake," says Dr Rangi Wirantika.
"We have been working closely with the Health Agency, and our mobile clinic team travels every day to provide health services access for these patients."
The main priority now is to provide support to health centres in remote areas to restart their primary healthcare activities and ensure the prevention of epidemics such as diarrhoea, skin diseases and measles.
Restarting routine vaccination, data collection, and epidemiological surveillance for different diseases will be also part of the support.
Two local psychologists will soon join the team to provide mental healthcare for the people of Palu and Donggala, as well as for local medical staff.
Water and sanitation
Ensuring access to safe water is also a priority. "The affected communities have limited access to clean water which is important to reduce the risk of possible epidemics. In some areas, people have to walk up to two kilometres just to get water," says Timothius SP Benu, an MSF water and sanitation specialist.
The MSF team will repair or clean existing water sources, such as hand pumps and wells, and set-up temporary solutions such as water tanks and water treatment systems.  
While conducting these activities, the team will continue to assess the needs in the surrounding areas and will respond according to potential needs.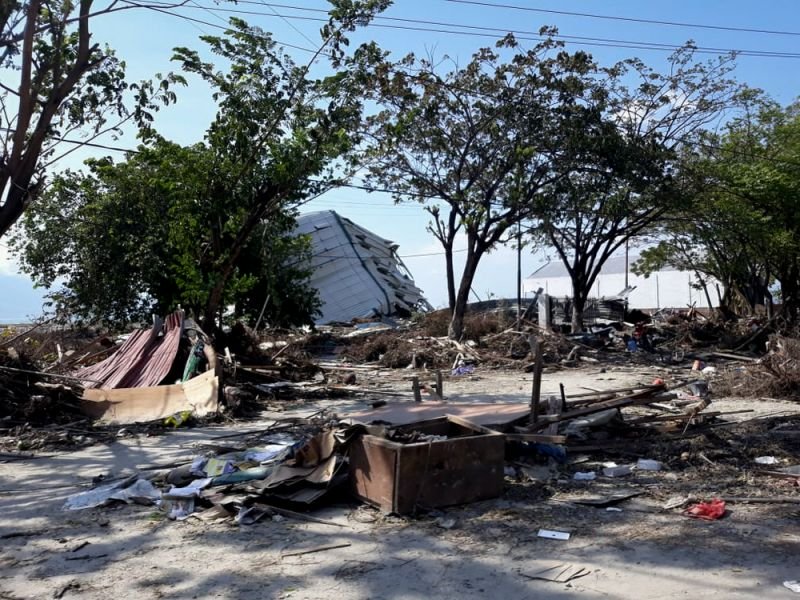 Latest figures as of 9 October
As of 9 October, 2,010 people are known to have died, 10,700 have been seriously injured and 671 people are still missing, according to the United Nations Office for the Coordination of Humanitarian Affairs.
More than 67,000 houses have been severely damaged or destroyed by the earthquake, tsunami of liquefaction, leaving some 330,000 people without adequate shelter, while 62,400 people displaced by the disaster are staying in displacement sites with limited access to life-saving services.
Updates from the field: 5 November 2018 
MSF team treated 835 patients & has been building latrines and set up water points for Central Sulawesi earthquake victims. Find out more here
How MSF responds to natural disasters 
Every natural disaster is different and creates different medical and humanitarian needs. Find out more about how MSF responds to natural disasters.
MSF has been working in Indonesia since 1995.