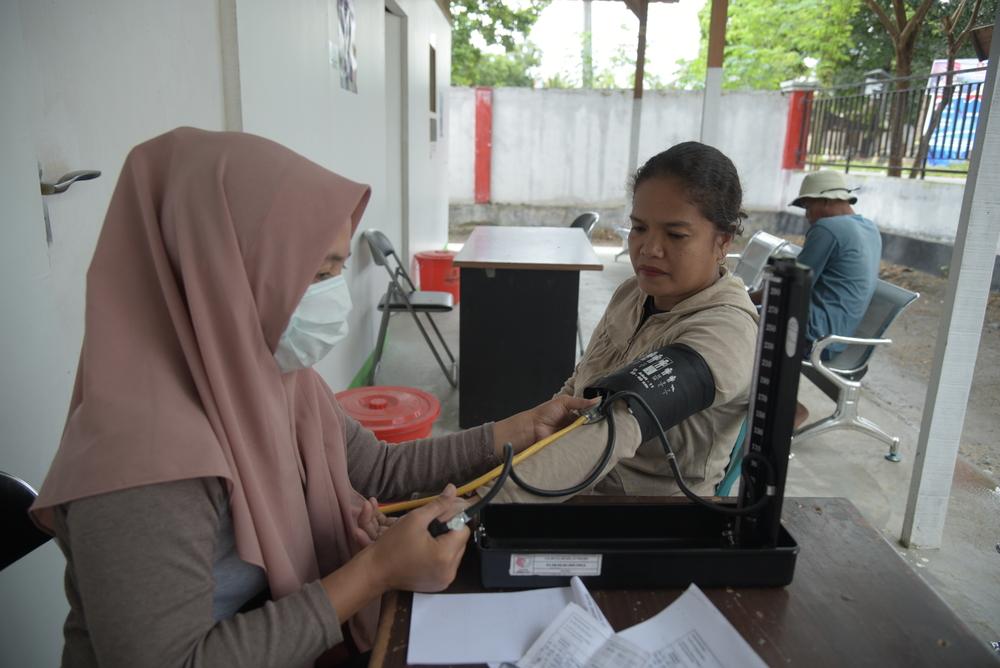 We provide mental healthcare and carry out emergency interventions in Indonesia.
With Rohingya refugees living in four camps in Banda Aceh, we provide mental health care, including psychological sessions. We work from a base in the capital, Jakarta, and a mobile unit provides counselling in the areas needed.
Our teams are currently responding to the coronavirus COVID-19 pandemic in Indonesia.
Our Activities In 2021 In Indonesia
STAFF IN 2021 (FULL-TIME EQUIVALENT)
YEARS MSF FIRST WORKED IN THE COUNTRY
MSF IN INDONESIA IN 2021
In Indonesia, Médecins Sans Frontières continued to focus on improving adolescent healthcare and working with the authorities to strengthen emergency preparedness and response capacity during the COVID-19 pandemic in 2021.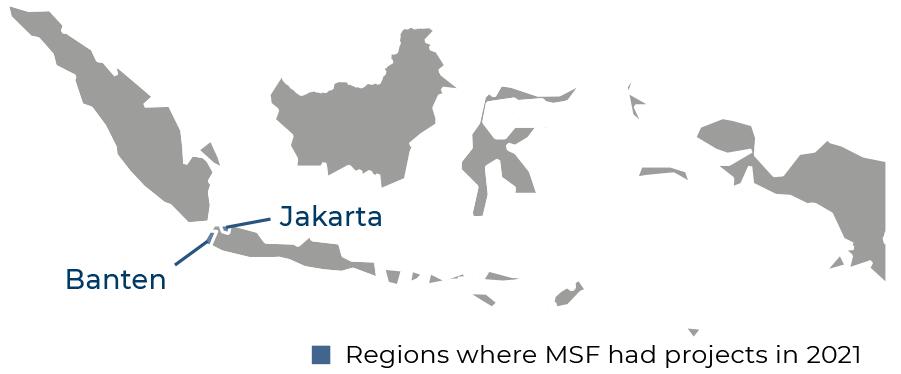 Highlights of our activities in 2021 in Indonesia
In 2021, our activities in Jakarta included counselling sessions and health consultations for adolescents at Islamic boarding schools and street children. We also developed psychosocial support training modules for health workers, cadres (a small group of adults or young people organised to lead others), and adolescents. We were able to conduct some of our activities face to face, using the necessary COVID-19 protective equipment, while others had to be switched to online platforms.

Our teams in Jakarta and Banten supported the response to the COVID-19 pandemic through capacity-building activities such as workshops and training for medical staff and community health workers involved in the treatment of suspected COVID-19 patients. We also ran two digital health promotion campaigns on the virus, covering issues such as mental health and vaccination. The first of these campaigns reached more than 55 million people. In Labuan and Carita subdistricts, we supported the surveillance taskforce and the training of trainers, and donated personal protective equipment to health centres.

Other activities in 2021 included assisting the Ministry of Health's Crisis Centre responses to natural disasters. Following the earthquake in Mamuju, Sulawesi, in January, we deployed a team to assess the medical needs. Our staff treated 346 patients, provided psychological first aid and donated hygiene kits to people who had been temporarily displaced. In December, we also offered trainings in psychological first aid and data management to first responders after the eruption of Mount Semeru in Java.