"Some people will say they believe COVID-19 can be treated by herbs. Some people will say it cannot affect people who come from hot places; some believe it doesn't affect black people… Those are misconceptions that we are correcting." – Azalet Dube, MSF health promoter.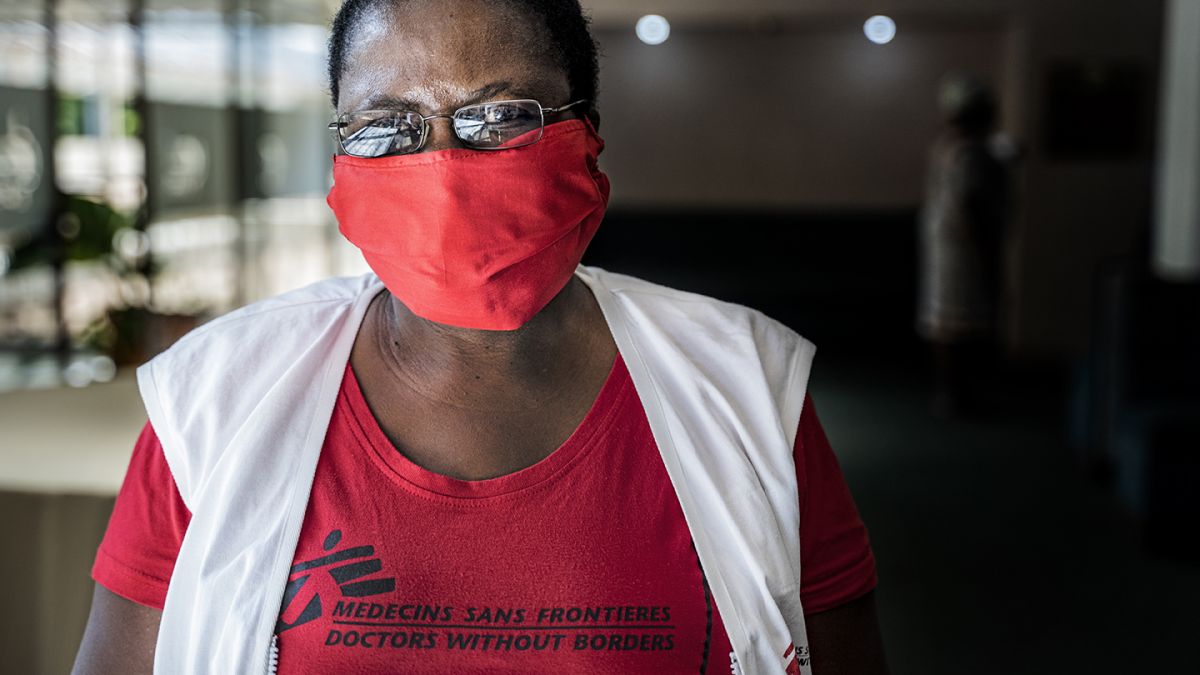 During an epidemic, health promotion is one of the most crucial services that Doctors Without Borders (MSF) provides. Ensuring that people understand the disease at hand and know how to protect themselves from contracting it is the job that our health promotion professionals (HPs) are tasked with. When it comes to COVID-19, one would think that the overwhelming amount of information circulated in the media would make this exercise redundant. Far from it.
"Not all people have the correct information about the coronavirus disease," explains Azalet. Today she's training a group of building managers in Johannesburg so that they can provide the residents of their buildings with facts and advice on COVID-19. Every day Azalet and other HPs travel to diverse communities to share what they know about the virus, answer questions and distribute educational materials like posters and pamphlets. 
"It is very important that we correct the misconceptions so that the right information goes to as many people as possible. While people have the basic information they need more details on things like social distancing."

Azalet Dube, MSF Health Promoter
The biggest problem, it seems, is correcting the myths, misconceptions and fake news about the disease. This becomes obvious as Azalet's trainees start asking questions. "I heard that drinking hot water with lemon and ginger can help cure COVID-19," says one of the building managers. Someone else asks if vaccines are going to be tested on African people without their consent.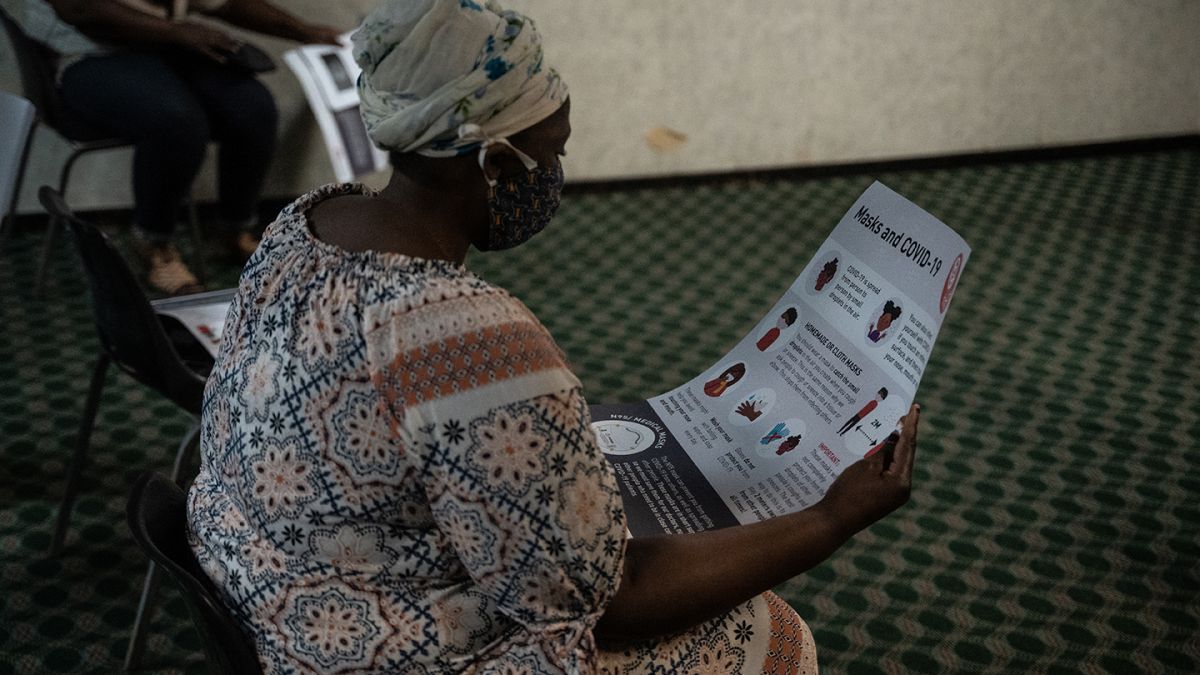 "It is very important that we correct the misconceptions so that the right information goes to as many people as possible. While people have the basic information they need more details on things like social distancing," says Azalet. "Some people choose not to believe that the coronavirus disease is real. Some people think maybe it's a myth, but people are dying or being infected."
The concern around apathy is echoed by several members of the group. "Some people are not scared; some don't even care because they don't really know what COVID-19 is," says Queen Basetsana, one of the attendees. "That's why I think people are roaming in the streets – they don't know about COVID-19 and the importance of social distance, covering their mouths and washing their hands. We need more training like this."
"I've learned a lot of things I didn't know about," says Queen after the session concludes. "Almost everything was new to me today. I didn't know what they were talking about, all this COVID-19 and sanitising… Most importantly, today we learnt that there is no cure." 
Queen says she will be sharing the information with her building residents on their WhatsApp chat group. "Every day we can answer questions that people have and tell them the facts." The first thing she wants to share? "COVID-19 is real and it kills, so they must stay safe."
Getting feedback and results like this makes it clear that Azalet was born to teach. "I love my job," she says. "I'm a teacher and a counsellor. Talking to people and imparting knowledge is what I love, and I'm enjoying it. It's good to see people respond when you teach them."