A Zimbabwean nurse spent three months in Iraq's Mosul, treating war wounded patients in the back of a truck-turned-operating theatre.
Zimbabwean Gilberta Jairos recently returned from Iraq where she spent three months as an Operating Theatre Nurse Supervisor for Doctors Without Borders (MSF). Working in a field trauma hospital in a village south of Mosul, – where MSF has set up a hospital from scratch to treat those injured in fierce fighting between the so-called Islamic State and the Iraqi led coalition attempting to retake Mosul.  The hospital is made up of tents and a specially equipped mobile hospital truck. Gilberta managed a team of 32 people and was responsible for the sterilisation room, operating theatre and recovery room. 
She has been on two other MSF assignments, one in South Sudan and the other in Afghanistan and will soon depart for her next assignment in Lebanon. 
Although all her field assignments have been in difficult, and often unstable conflict zones, Gilberta describes her time in Iraq as one of the most challenging experiences.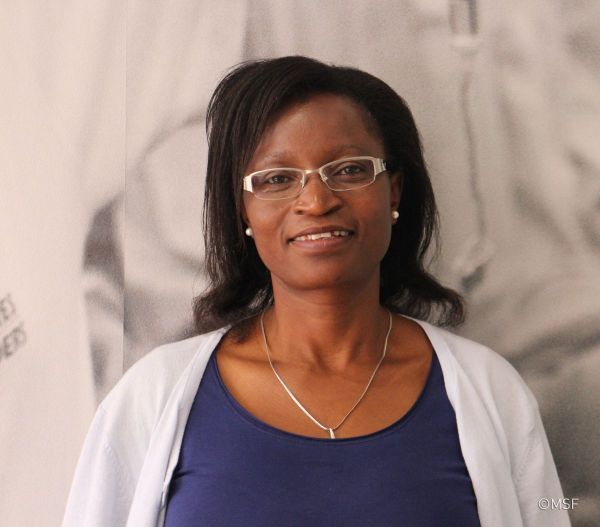 Can you describe working in an operating theatre truck and the challenges you experienced on assignment?
When we arrived the logisticians had already set up everything in the trucks, the sterilisation room, the operational theatre, cupboards and supplies which was a huge plus for us. But the main challenge was the amount of space available to work in inside a truck. It was not easy to move patients in and out of the recovery room to the operating theatre. So space was the biggest challenge for us, but we managed to do the work regardless. 
Because the area we worked in is unstable and difficult to reach, at times we ran out of supplies and had to push Coordination to supply us with the needed items. Due to the high turnover of patients and the injuries we encountered we were always demanding more supplies from our pharmacist based in Erbil.
Another challenge I came across was the language barrier.  We had a translator, but in the heat of the moment it was difficult to get someone to translate for you. I found it easier to work with our national staff members who spoke English. They helped me communicate with the patients.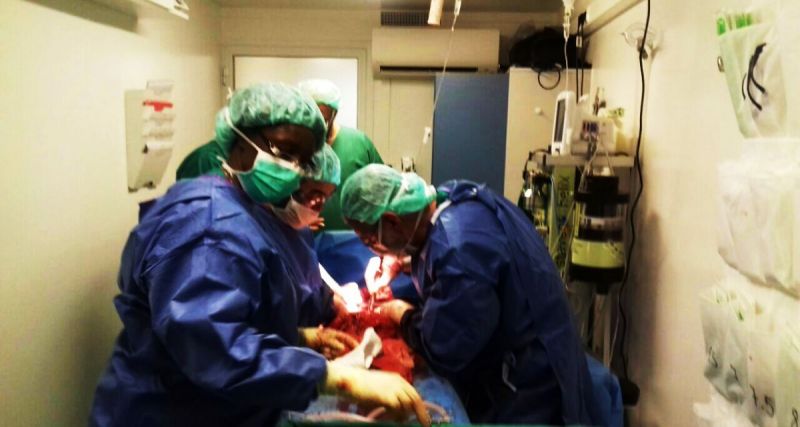 What would you say was the most daunting part of the whole assignment?
Once we had a patient who came in for bilateral amputation on both legs. The patient had been in an explosion, he came in, in a really bad condition and had no clue that his legs were about to get amputated. I had to inform him about what was happening, and this was really hard for me, because when he heard that we were going to remove his legs, he got very upset, you could almost feel his pain. The fact that you can be walking one minute, and the next minute you don't have legs, really affected me. 
There was also this four-year-old girl who came in to the hospital alone. And when children come in alone, it usually means that their parents are dead or they're somewhere else – injured or admitted as patients as well. This child had been shot in the abdomen, and she was lying there, still wearing her pretty earrings, and very well dressed. I told the nurses to remove all her clothes and give them to her mother. That's when I found out that her parents had both died.
Parts of Mosul are described as being 'unstable areas'. Did you feel safe being there?
When I arrived, the hospital was about 7km away from the areas of intense fighting. We could hear explosions, gun fire and airstrikes at times, but we eventually got used it.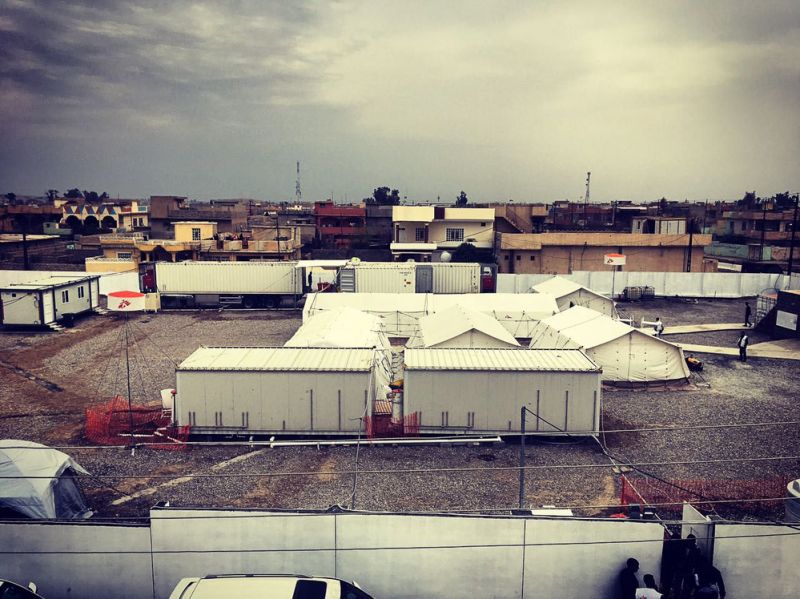 Can you describe the condition of patients you treated?  
The patients we saw on a regular basis had gunshot wounds to the abdomen and chest, lacerated livers, we also did a lot of laparotomies (surgical incision in the abdominal cavity) and we treated a lot of patients that had been injured by landmines, which were the worst. These people came in shattered, some without legs and only a tourniquet to stop the bleeding. The patients were a combination of civilians and combatants, and about half of them women and children between the ages of 4 -15. 
Do you think that MSF is making a difference by being there?
Definitely. The hospitals MSF have opened in the area and surrounding areas treat patients with severe injuries. By being there, MSF is also in a way helping re-build families that have been broken by the war, as many of the national staff were out of a job before MSF came into the area. 
Would you want to go back there?
Yes, definitely! MSF is amazing. When you are there in the field, you don't think about anything else. You just do what you need to do to help as many people as you can.
Find out more about MSF's work in Iraq here.