"When people think of MSF, they often picture a group of foreign doctors, dealing with extreme emergencies and building hospitals at very short notice to treat people whose life is under threat. Too little is known about its work behind the headlines, dealing with 'everyday emergencies'. When I first set foot in Sadr City, Iraq in mid-2018, I understood immediately how that dimension of our work is just as important as the rest of the things we do.
Sadr City is a suburb of 30 square km situated in the northwest of Baghdad. It was built in the late 1950s, in response to grave housing shortages in the city. The goal was to provide accommodation for Baghdad's urban poor, many of whom had come from the countryside for work and who were living in appalling conditions.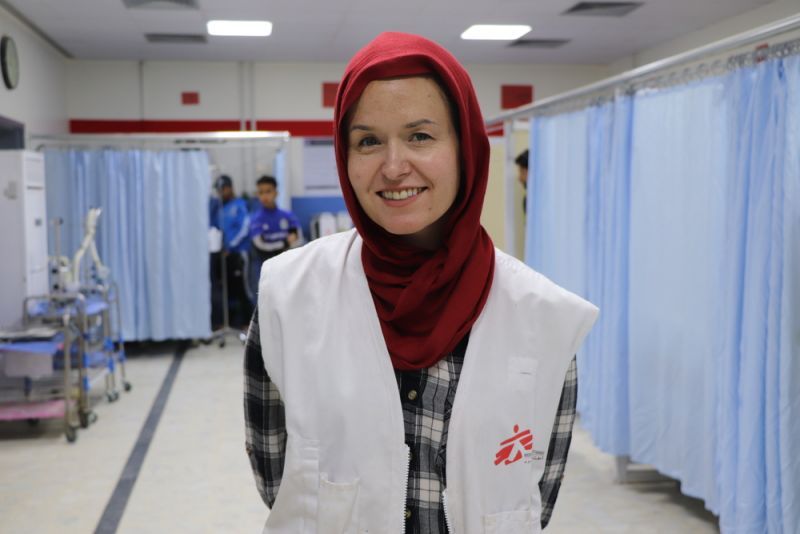 Almost 60 years later, Sadr City is an overcrowded neighbourhood that is home to some 3.5 million Iraqis. There are just four hospitals to serve this population. MSF started supporting one of these hospitals in late-2017, a 240-bed facility called the Imam Ali hospital.
'The ER sees 20,000 patients a month'
Last year, the emergency room (ER) of Imam Ali hospital received an average of 20,000 patients per month. This means that doctors treat up to 700 people per day. It's a massive load of people for a regular-sized hospital.
The high numbers of patients are due to various factors, including the limited availability of services and high rates of accidents and diseases. Primary health centers in Sadr City usually close in the early afternoon, which means that people tend to go straight to the ER. Some patients also think they will get better treatment there.
The environment people live in also plays a big role when it comes to explaining the astonishing number of patients. Traffic in the streets is chaotic and accidents are frequent. Living conditions are not optimal either, which explains why doctors have to treat so many very difficult cardiac cases and other non-communicable diseases. In addition, Rusafa district, where Sadr City is located, had the highest incidence of tuberculosis cases in all Iraq in 2017.
The ER of Imam Ali is staffed by Iraqi doctors, in their first years of practice, under the supervision of a single emergency specialist. Every day, they deal with hundreds of patients coming to them for urgent treatment. In an environment in which threats to doctors are relatively frequent, and where things can quickly become chaotic, these doctors struggle to work to the best of their abilities, and prioritizing cases can quickly become a challenge.
Why triage is important
An MSF team first visited the Imam Ali hospital in 2017, and immediately proposed improving the way the ER worked. We started by providing donations of equipment to the hospital, and went on to renovate the whole ER. We had suggested implementing a triage system, which meant adapting the layout of the department.
Triage – the prioritization of patients' treatments based on the severity of their condition – is not yet implemented in most medical facilities in Iraq. We were confident that a triage system would considerably help everybody in the hospital, both doctors and patients.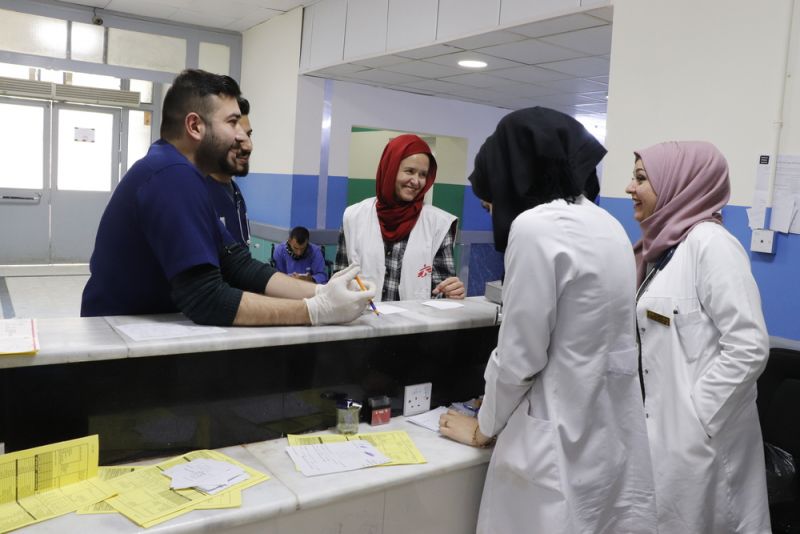 We trained over 80 ER doctors and nurses in how to classify the patients correctly using a simple color code: 'green' for patients with non-serious injuries or medical conditions; 'yellow' for patients who are seriously injured or sick but in a condition that is not immediately life-threatening; and 'red' for patients in need of immediate medical attention.  
'Doctors and nurses have taken ownership of the new system'
By the time Imam Ali hospital's new ER opened in December 2018, doctors and nurses were ready to work with the new system. Since then, the chaos that was a daily challenge has become much more manageable. Doctors and nurses have really adopted this new system and taken ownership of it.
We were a bit worried about how patients would react to it – it's never easy to change people's habits. We met with the community to explain why we were putting this system in place, and their feedback has been very positive.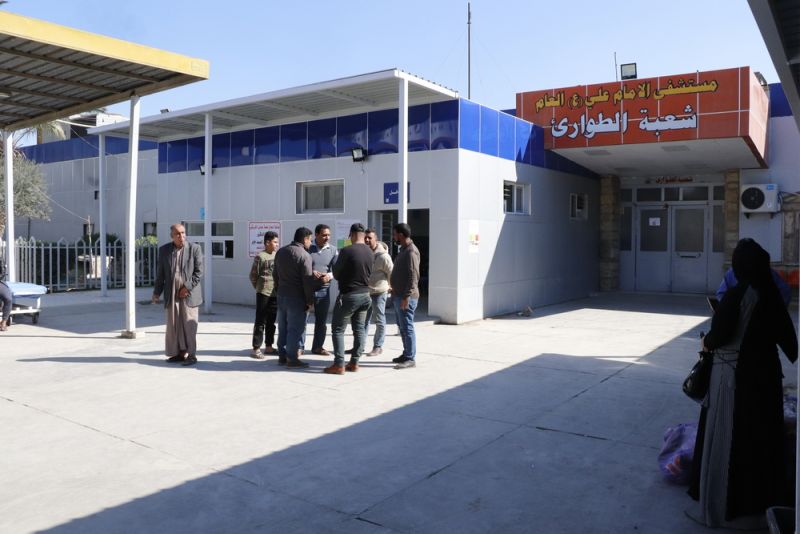 Triage means that patients are sorted as soon as they arrive in the ER, and that people who are critically ill do not need to wait in line to be seen.  The department is still crowded and very busy, but this new system has definitely brought more structure. The doctors feel generally less stressed, and some nurses told me that they like going to work more since this new system was implemented.
Our team – composed of an emergency doctor, a nursing activity manager, a translator and a community mobiliser – is still in Sadr City. Every day, we work hand in hand with the department's medical staff to provide the best possible services and care to hundreds of patients.
While some members of the MSF team explain how triage works to the people coming in, others provide technical support to the Iraqi doctors, who are generally appreciative of the guidance we can give. They often thank us for the changes we've made, but I always tell them that, while we helped, they are the ones who made it work."
---
Find out more about MSF's activities in Iraq