Making patients feel at home in hospital
Visiting a hospital for any reason can be daunting. First-time visitors always try to figure out where to begin, which room to go to and for what services. This is where people like Tinasha Bento come in.
Unassuming and soft-spoken, Tinasha is a patient-support officer or 'navigator' as she is called by her Doctors Without Borders (MSF) colleagues at the busy Munhava Health Centre in the port city of Beira, Mozambique. At Munhava, queues of people form at the reception hall, where patients sit on benches waiting to receive healthcare services. Tinasha has been working here as a navigator, steering patients' journeys within the health centre since 2018. She knows nearly every corner of the hospital – to the extent that some of her colleagues also call her a 'hospital tour guide'.
Tinasha assists patients with whatever they need and directs them to the correct places, offices, rooms or labs for consultations, HIV and tuberculosis (TB) testing, collection of lab test results, counselling and treatment.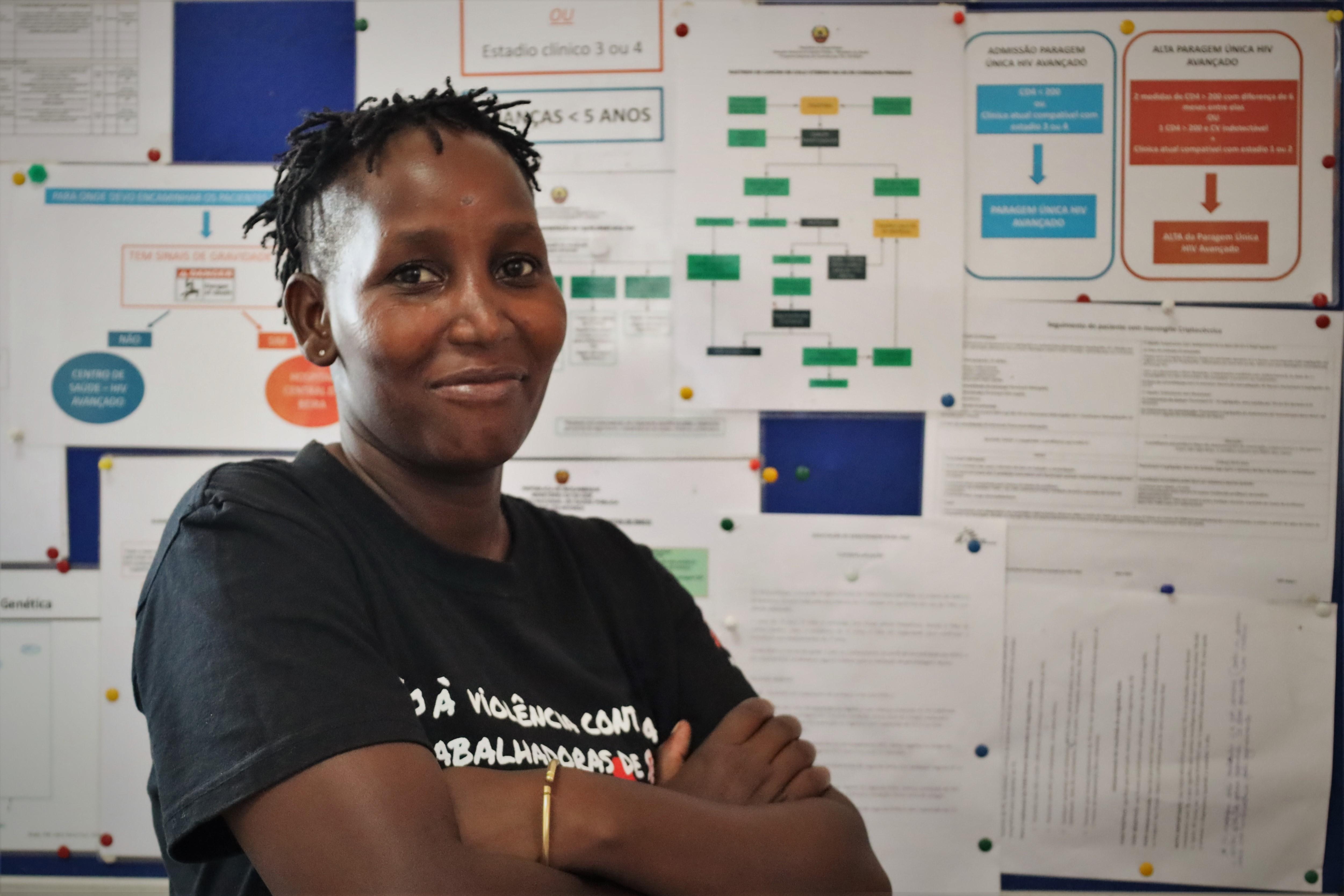 With a disease like HIV, some patients may feel demotivated and want to give up. I must motivate them to get the treatment they need. My support is very important.
Tinasha Bento, MSF Patient Support Staff
What is patient-care support?
"When a patient arrives in our department, it is key that they are accompanied and have all the support they need," says Tinasha. "I even go as far as accompanying patients to the bathroom, ensuring that they are comfortable, don't get lost and do their tests.
"Some people may wonder, is it baby-sitting? It is not, it's just ensuring that our patients are well taken care of, and that they remain at the heart of our work," she continues. "With a disease like HIV, which entails long-term treatment, some patients may feel demotivated and may want to give up. I must motivate them to get the treatment they need. My support is very important."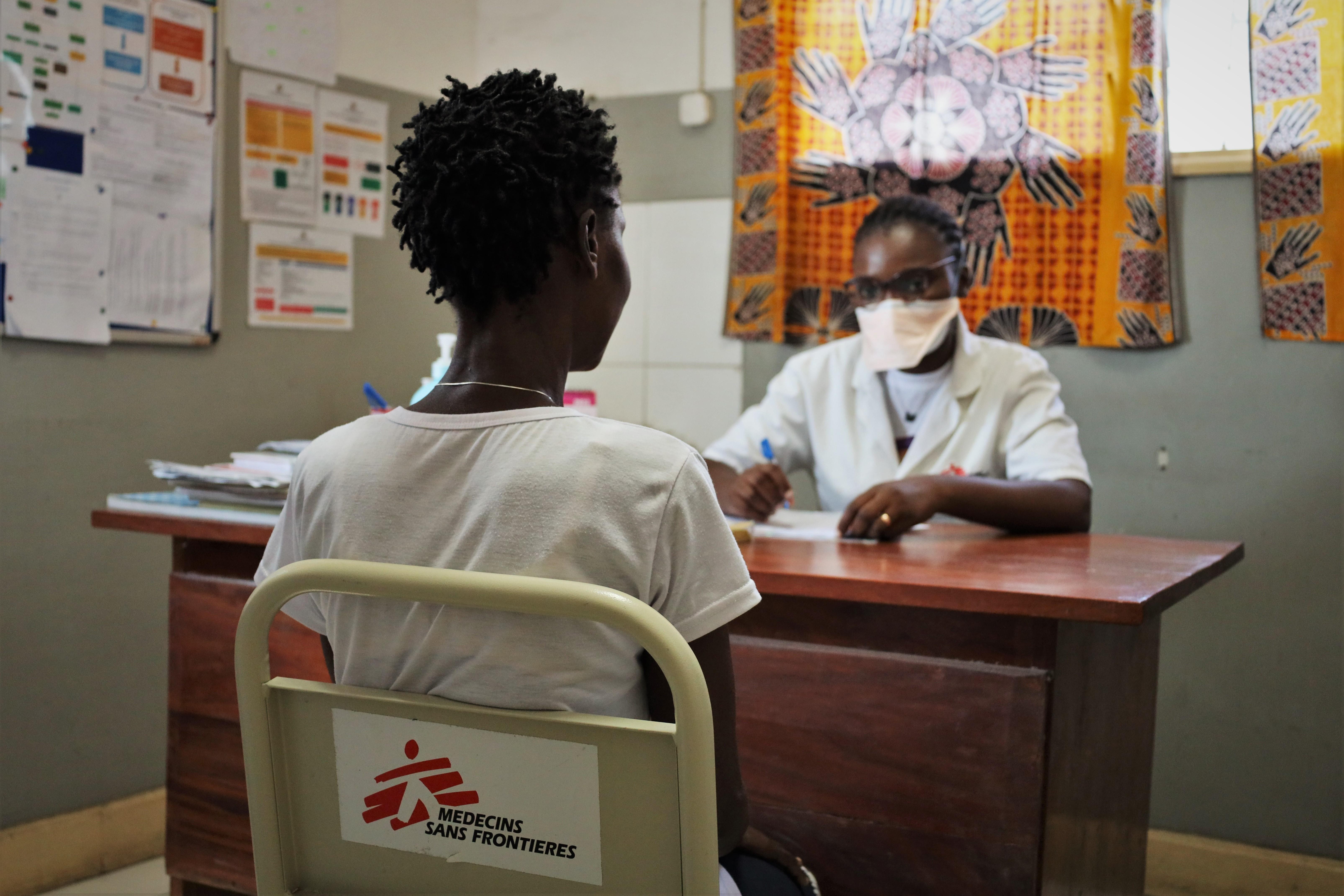 Patients at the heart of the job
In 2018, MSF and the Ministry of Health opened a One Stop Shop (OSS) for Advanced HIV Disease (AHD) at the Munhava Health Centre. Here, MSF offers services such as testing, counselling, analysis of lab test results and treatment. Tinasha supports AHD patients and their families to receive services at the OSS with dignity and has assisted and managed over 500 patients to date, most of whom she remembers.
"I remember very well an AHD patient who came here and couldn't walk due to his illness in 2020. He was accompanied by his wife, and I assisted them to navigate the hospital and to access the different services they required. We worked as a team to ensure he recovered. I provided support to him for about two years. In 2022, he recovered and started walking again. This is one patient I will never forget because I saw the progress from the first time I assisted him to the time he finally got better," says Tinasha.
Tinasha has received special training on AHD to enable her to identify the warning signs of the disease, conduct rapid HIV testing and counsel patients more effectively.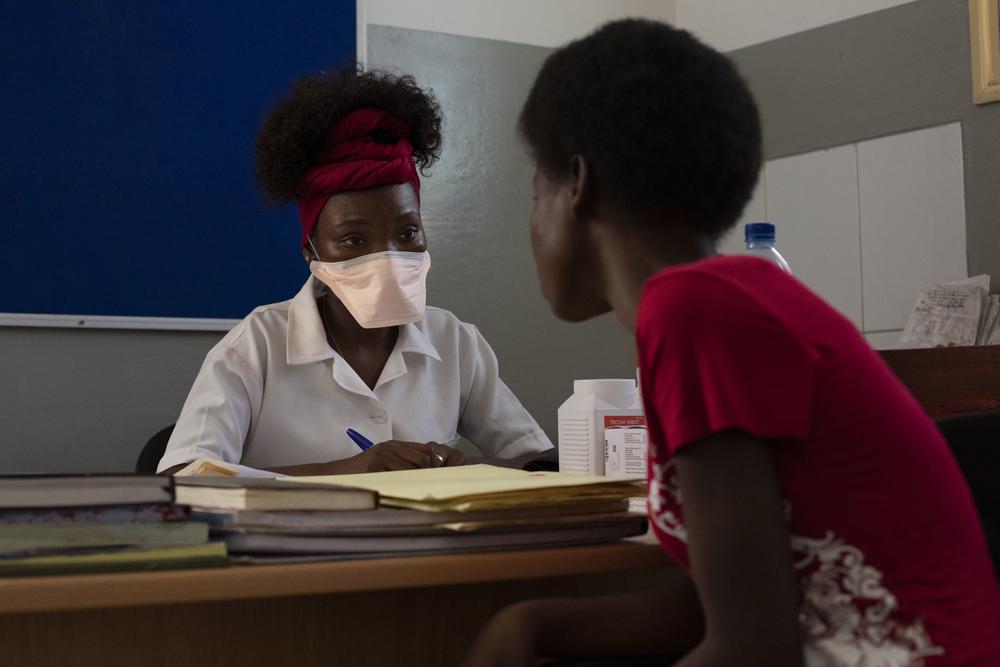 The first time I came to the hospital, I was very sick. My CD4 Count was as low as 46, and my weight was 36kgs. Through it all, the patient-support team was by my side.
Anonymous woman (MSF patient)
A 46-year-old HIV-positive woman who lives in Munhava can attest to the importance and value of patient support. "I have seen the benefits of patient support here at Munhava. The first time I came to the hospital in September 2021, I was very sick. I didn't know what I was suffering from, so they [medical staff] tested me for TB and HIV, and the results came out positive. My CD4 Count was as low as 46 and my weight was 36kgs. Through it all, the patient-support team was by my side," says the woman, who prefers not to be named.
"From then on, I started getting treatment. I feel very special because when I am accompanied by a patient-support officer, I don't struggle, I don't wait in the queue for long at the lab and everything is done quickly. The support I get is tremendous. The team supported me in understanding how to take my drugs and to avoid missing my medication. I am grateful for this."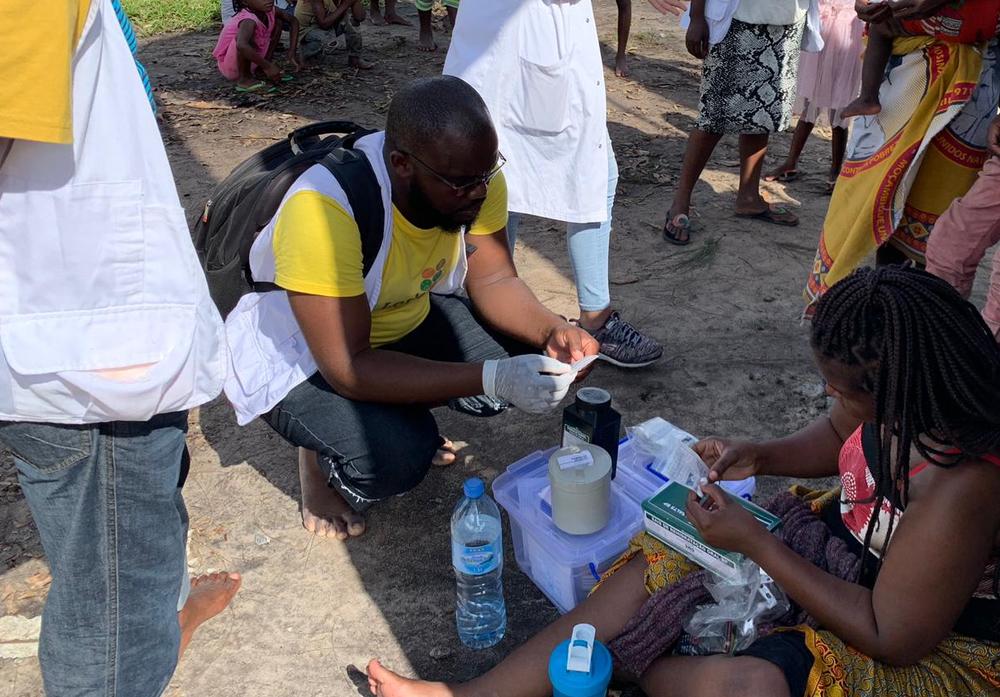 Source of Inspiration
Tinasha says what keeps her inspired is knowing that her work is a core feature in the package of care a patient receives at Munhava. She is also motivated by the impact of her work and the gratification of helping someone seriously ill to get better, recover and be discharged from the hospital.
"I have seen many people coming to the hospital in a bad state, and I have seen the same people recovering and being discharged, most having passed through my hands. There is nothing as gratifying as knowing I have contributed to saving a life," she says. "Now, if I see someone's name on a file or hear their name, I can put a face to that name because this is how much I value patients. Many people admire my capacity to remember or memorise patients' names and recognise them when they come for check-ups or other services. It all comes from patient support."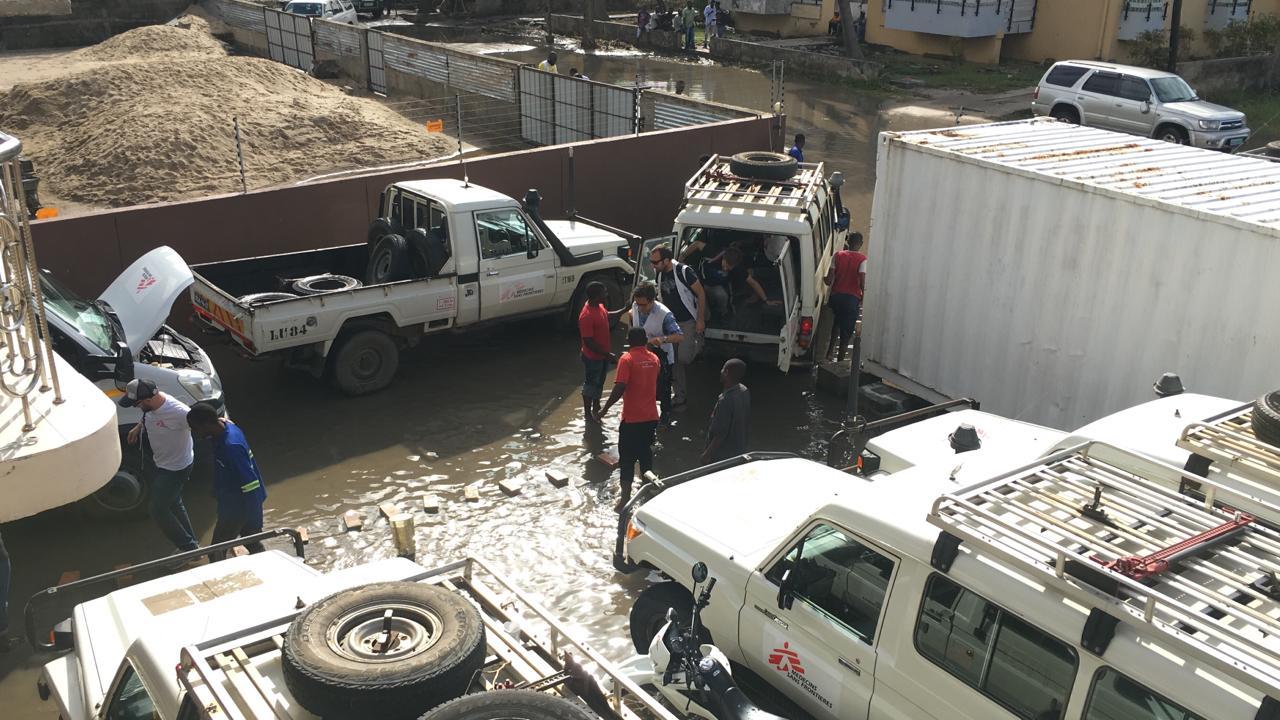 MSF in Beira
In Beira, MSF runs a programme offering sexual and reproductive healthcare, including safe abortion care and HIV testing and treatment, to vulnerable adolescents and stigmatised groups such as sex workers and men who have sex with men. In addition, we provide care for patients with Advanced HIV Disease at healthcare facilities in the city.
In 2018, MSF implemented early diagnosis and treatment to improve the quality of the management of opportunistic infections in patients with Advanced HIV Disease in Beira Central Hospital's emergency department.
In 2021, the project extended its support to 10 health centres in Beira, providing mentoring to Ministry of Health staff in key health centres. In 2022, Mozambique had around 2.4 million people living with HIV and a prevalence rate of around 11.6 per cent, according to the UN. Mozambique is one the countries with the highest prevalence of HIV in the World.
The CD4 count is a test that measures the number of CD4 cells present in someone's blood. They are a type of white blood cells that find and destroy bacteria, viruses and other germs. The results help healthcare workers know how much damage has been done to someone's immune system and what's likely to happen next if they don't start taking antiretroviral treatment (ART).
Everyone with HIV should take ART regardless of whether their CD4 count is high or low (https://www.webmd.com/hiv-aids/cd4-count-what-does-it-mean)