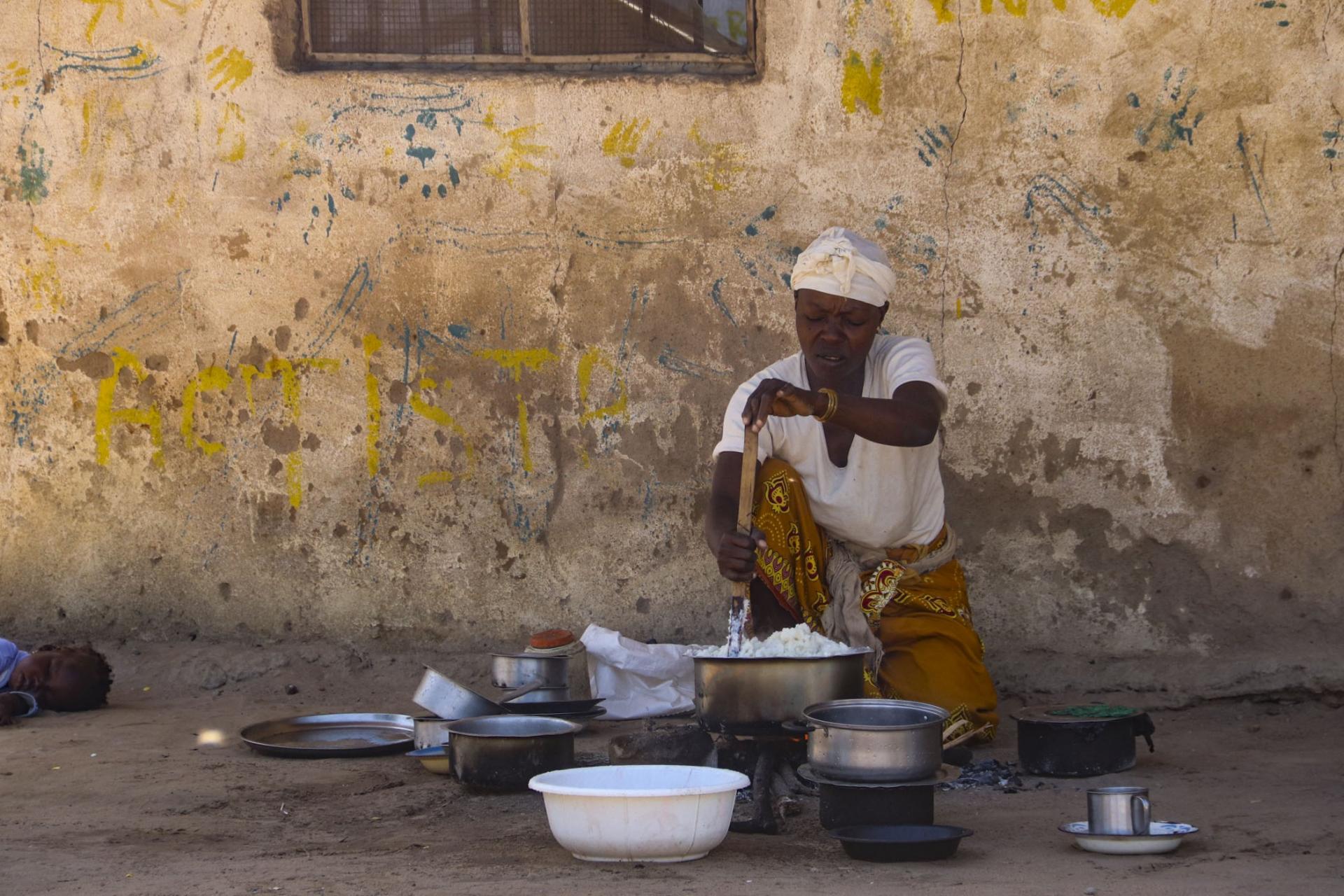 A humanitarian crisis is unfolding in Mozambique's northern Cabo Delgado province, where escalating violence has displaced over half a million people.
Doctors Without Borders (MSF) was forced to suspend activities in Mocimboa da Praia and Macomia villages in Cabo Delgado in March and May respectively, due to an upsurge in violence. We relocated our base to Pemba, where many displaced people had gathered in camps, and started delivering general health services and medical care through mobile clinics. Our teams built latrines, supplied water, and supported cholera treatment centres. In December, we sent a team to Montepuez, Cabo Delgado's second-largest city, to increase access to general and mental health services and water supplies for vulnerable people.

people on first-line ARV treatment in MSF supported programmes
people treated for cholera
people started on opioid substitution therapy
people treated for MDR-TB
Our programme in the capital, Maputo, continues to provide specialised care for patients with advanced HIV, tuberculosis (TB) and other opportunistic infections. Around 2.2 million Mozambicans live with HIV, of whom 36 percent are co-infected with TB. MSF's harm reduction programme for people who use drugs is the only one in the country and implements all the interventions recommended by the World Health Organization.
These include needle/syringe distribution, opioid substitution therapy, and overdose treatment. In Mafalala slum, MSF and a local organisation run a drop-in centre for people who use drugs, offering to test for HIV, TB, and hepatitis C, and referrals for treatment.
In Beira, we are working to reduce HIV-related sickness and death by delivering sexual and reproductive healthcare, including HIV testing, counselling, and family planning services, to vulnerable groups through mobile clinics. We also provide advanced HIV care at three health facilities in the city.
To assist the national response to COVID-19, we gave logistical and technical support to the main COVID-19 referral hospitals in Maputo and helped the health authorities to install four isolation centres, two in Pemba and two in Beira. In Beira, we also supported the follow-up of HIV patients with COVID-19.
No. staff in 2020: 421 (FTE) » Expenditure in 2020: €9.5 million MSF first worked in the country: 1984