In Khayelitsha on the outskirts of Cape Town, TB doctors know who to call when patients with drug resistant forms of the disease stop taking treatment: MSF counsellor Xoliswa Harmans.  
At 10am on a morning in 2016, Xoliswa Harmans, knocked on the door of a patient with multi-drug resistant TB (MDR-TB) who had not been to the clinic for treatment in over two weeks. Xoliswa had visited patient homes in Khayelitsha hundreds of times since becoming a Doctors Without Borders (MSF) counsellor in 2011 – largely without incident. But on this day the man was extremely intoxicated. Without warning he attacked Xoliswa, landing several vicious blows before she and another MSF employee were able to flee to safety.
Xoliswa, aged 42, recalls the traumatic event in her understated way: "I can't say it was totally unexpected. In Khayelitsha (South Africa) there is a shebeen (tavern) on every corner, and substance abuse is a major problem. I would say it is the main reason that DR-TB patients interrupt their treatment here."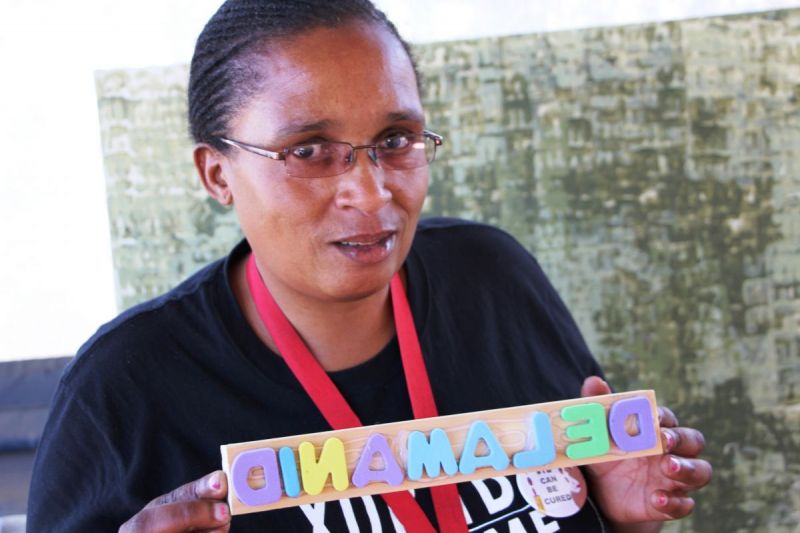 "In this case there was a positive outcome: the patient realised he was sick, and allowed me to bring him back to the clinic, where the doctor attended him very nicely and transferred him to a local hospital," says Xoliswa.
Her extraordinary dedication to the well-being of sometimes difficult patients is rooted in her own battle with extensively drug resistant TB (XDR-TB) a few years ago.
"There is a process to follow if you want to be cured. Most importantly, you need to know what you want from the future, otherwise you can become trapped inside TB's web. The rest is easy: you need to listen to your doctor, and take your medication," she says, while also acknowledging that her own treatment journey followed a long and winding road. 
"I grew up in Queenstown in the Eastern Cape but came to Cape Town in the Western Cape to look for a job after finishing school. In 2006 I was diagnosed with HIV, and three days later the doctor told me I also had TB," she recalls.
"I was initiated on the treatment for drug sensitive TB (the most common form of TB) but I became so sick that my family called me back to the Eastern Cape, because they thought I was going to die."
At a hospital near her childhood home Xoliswa was again initiated on TB treatment, but when her health did not improve she was transferred back to the Western Cape, to Groote Schuur Hospital where she was diagnosed with multi-drug resistant TB (MDR-TB).
'I was the first XDR-TB patient in Khayelitsha to be cured'
DR-TB management is largely decentralised in Khayelitsha, based on the model MSF began developing with partners in 2007 with the aim of easing the burden on hospitals and moving DR-TB care closer to where patients live and work. As an early beneficiary of decentralised care, Xoliswa was able to live in her Khayelithsa home and make daily trips to a nearby clinic for MDR-TB treatment instead of a district / TB hospital. In four months she did not falter in her treatment, yet one morning – October 15th, 2008 – a certain nurse barred her way.
"She told me to wait on the pavement for an ambulance, which she said would be taking me to Brooklyn Chest Hospital. She refused to explain why. This made me extremely anxious. Fortunately, I was able to call an MSF counsellor I had been seeing called Busi (Busisiwe Beko), who met me at the hospital. The doctor there told me that I had XDR-TB, and because Busi was an XDR-TB survivor herself, she was able to explain XDR in a way that calmed me down," says Xoliswa.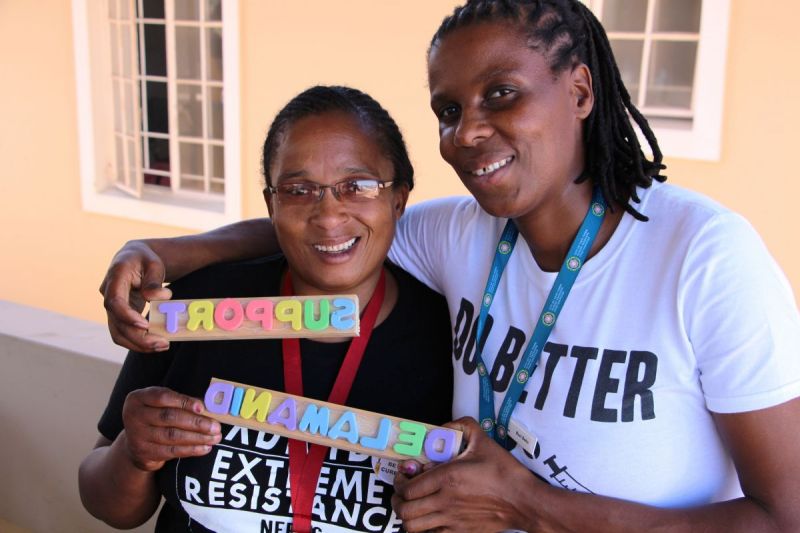 After six months of treatment with injectable drugs, she was discharged and told to return to her local clinic.
"The nurse who made me wait on the pavement had told the other patients I would die in hospital, so they were surprised to see me. This nurse continued to treat me as if I was not a human. In fact she refused to treat me at all, and eventually I had to write a letter of complaint!"
The nurse was removed from the clinic, and Xoliswa was able to complete her 24 month-long treatment. On October 20, 2010, four years after she was first diagnosed with TB, Xoliswa was told she was cured.
"The clinic threw me a 'cure party', saying I was the first XDR-TB patient in Khayelitsha to be cured. The MSF guys came to the party and I remember hearing that they were looking for peer educators – people with the ability to relate to the experiences of DR-TB patients. I applied and got the job, and later I applied to become a DR-TB counsellor with MSF," says Xoliswa. Soon she found her niche counselling adolescents with DR-TB, and later, 'treatment interrupters'."
"Busi never gave up on me, and as a result I am here today. I want to help others in the same way. Hopefully, the younger ones will do the same when it is their time, and then we will be able to say we helped to turn support for DR-TB patients into a community tradition," she says. 
Read more about MSF's activities in South Africa.