The repercussions of the 7.8 magnitude earthquake that hit Ecuador continue to affect the population. Many families are sleeping outside because they're afraid of aftershocks. Makeshift shelters dot the landscape in the most affected areas, with people unsure of how long they'll have to live in these conditions.
Official figures put the death toll at 650 people, with 48 people missing and over 29,000 in shelters. MSF teams in Ecuador are concentrating their efforts in areas where help has not yet arrived.
"Psychosocial support is missing almost entirely in affected areas," said Gloria Perez, project coordinator for the MSF team in Muisne. "Aftershocks have continued these last few days and this increases fear, worry and nervousness among people."  
 
Throughout Muisne and Pedernales, MSF has conducted 32 individual counselling sessions, 22 psychosocial activities with more than 360 people, six counselling groups with over 40 people and 80 medical consultations. MSF has also donated a complete medical kit to treat the wounded.
One major challenge is needing to establish coordination mechanisms within the shelters, said Perez.
 
"There aren't people taking on organisational roles, and this generates unrest within the shelters," said Perez. MSF teams are helping by focusing on psychosocial support and community promotion.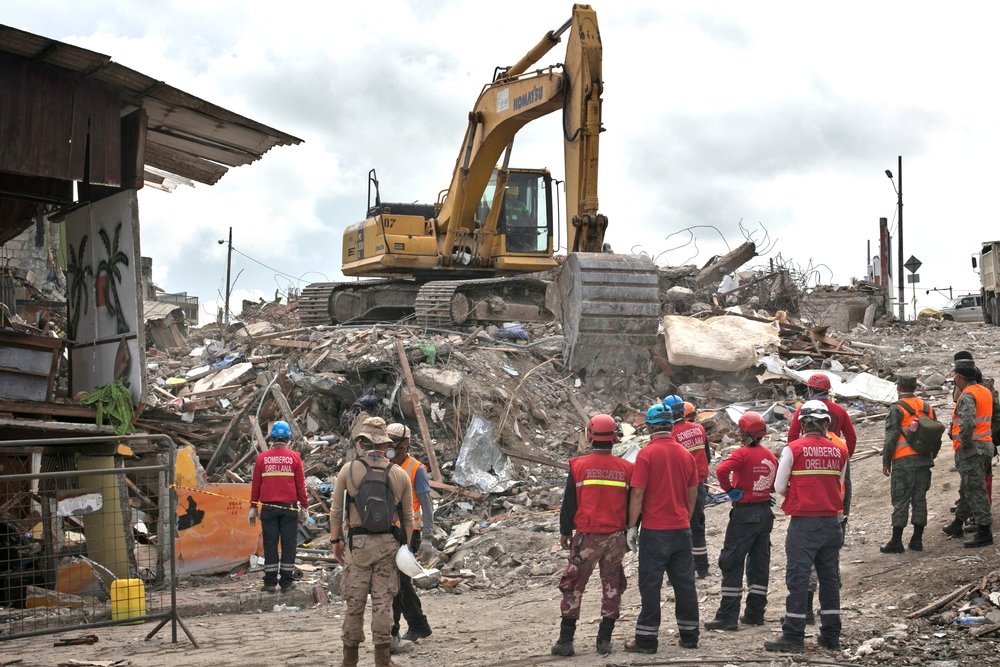 MSF teams are planning to donate hygiene and cooking kits, mattresses, tents, blankets and water to seven shelters in Portete, San Francisco, Guadurnal, Contreras, Sapote and Balistas, in Muisne, and in the "March 31" area of Pedernales.
 
The MSF team also held a training session with medical staff at the hospital in Manta and have trained volunteers in shelters and health centers in Chone.
Affected Twice 
"The day of the earthquake, we were having a family party and we were cooking when we felt the first earthquake. In that moment, we were scared, but then came another, much stronger earthquake and the whole house fell," said Jeanina, 25, who is staying in a shelter in Chamanga. There are 300 people just at this shelter. "It was very dark and we all just searched for our children, our brothers and sisters, our parents.
 
"We went up the hill, to a higher area, because we were afraid of a tsunami on lower ground. When we arrived, we managed to find two mattresses, but most people didn't bring anything. Their houses fell and everything was crushed underneath; it was horrible."
Challenges continue for people who lost everything after the earthquake; especially those who're living in makeshift shelters. A major rain storm on April 23 left many families living in mud, and they had to find ways to protect their very few belongings. Some used wooden boards to protect their mattresses and food from the mud and others had to move to other makeshift shelters.
 
"When the second aftershock occurred on the night of April 16, we thought we were going to die, but the most important thing is that we're alive. Material things we can obtain if we work," Jeanina explained.
Read "Ecuador Earthquake: One month on, MSF finishes its activities "
Find out more about MSF