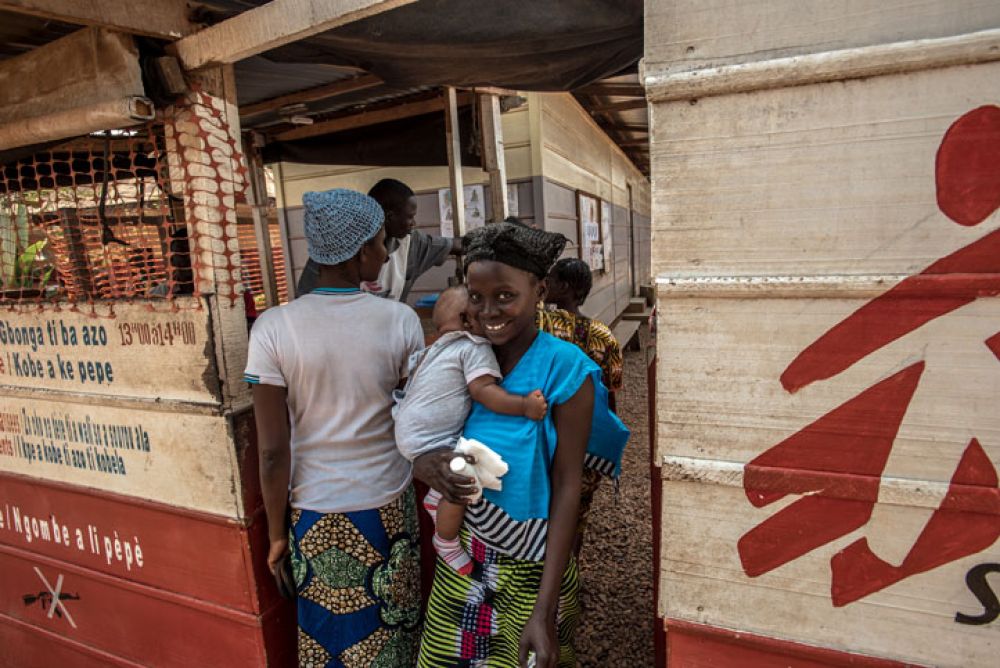 In late April, the first storms of the rainy season threaten the village of Ouanda-Djallé.  "Sunday is the weekly market in Ouanda-Djallé so we took the opportunity to vaccinate the maximum number of children," says Roger Gutiérrez, the coordinator of the emergency team of Doctors Without Borders (MSF).
Between 22nd April and 13th May, EURECA, the MSF emergency team, responded to an outbreak of measles reported in Vakaga, in north-east CAR, over 700 km from the capital Bangui and close to the borders with Chad and Sudan.
"When EURECA arrived, there were three measles outbreaks, in the villages of Tiringoulou, Ndiffa and Ouanda-Djallé. In the third village, our team registered and treated over two hundred children with measles, out of a population of ten thousand. This was probably the epicentre of the outbreak," explains Stefano Perotti, medical coordinator for the emergency team.
Unlike other prefectures in the country, Vakaga has operational health facilities. "The problem here is not insecurity, like elsewhere in CAR, but rather the lack of routine immunisation."
On the first day of the vaccination campaign in Ouanda-Djallé, the team created an improvised isolation room in the courtyard of a house with a tarpaulin roof. "We do with what we have", remarked Gaetan Go-Mandakossi, the team's logistician.
As a result of the intervention, 62 children were hospitalised. In addition to measles, "six cases of whooping cough were also treated, which shows the shortcomings in the expanded immunisation programme in the region's health centres," warns Gutierrez.
Over four days, the MSF team vaccinated 880 children aged six months to five years against measles and administered 1,400 pentavalent vaccines that protect against diphtheria, tetanus, whooping cough, Haemophilus influenza B and hepatitis B.
To improve the level of care provided to the local community, the team also supported seven Ministry of Health facilities in Vakaga with drug donations and training sessions for staff. "We donated medicines and equipment to treat the most common diseases, malaria, measles, diarrhoea and respiratory infections, and ran health promotion sessions," concludes Perotti.
The MSF EURECA emergency team in CAR will continue to monitor other epidemic alerts and respond to medical emergencies throughout the country.
---
Find out more about MSF's activities in the Central African Republic