Fouzia Bara is a French-Moroccan nurse with previous experience in psychological first aid (PFA). She has just returned from Morocco after two weeks as part of the Doctors Without Borders (MSF) emergency response team. She provided first psychological aid to the people in the most impacted villages. During her work in Morocco, Fouzia met with more than 150 people in group sessions or on an individual basis, mostly with women, children and young volunteers.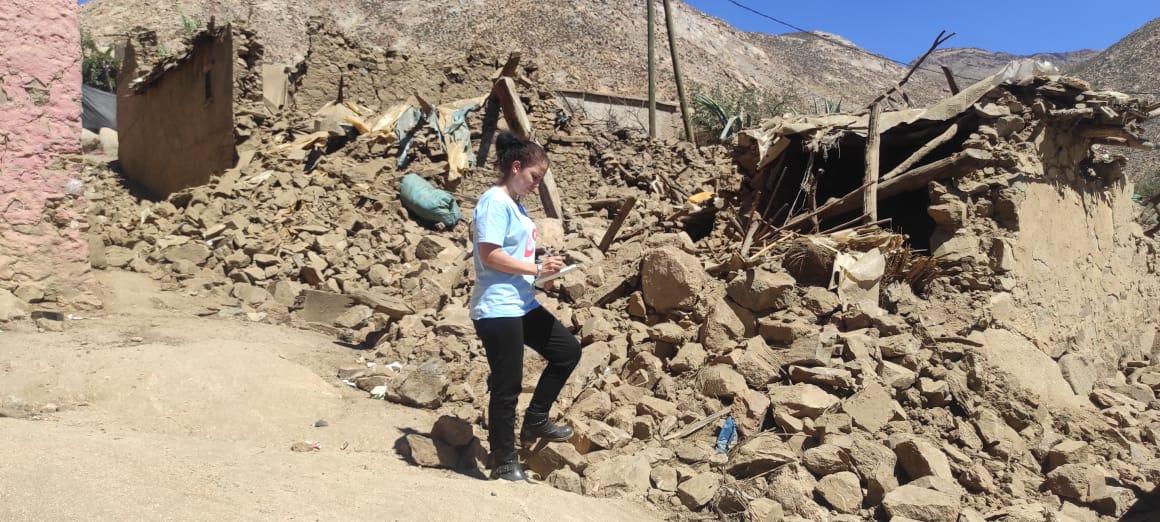 I arrived on Sept. 11, two days after the earthquake struck the region of High Atlas in Morocco. It was the strongest earthquake that Morocco had experienced in decades, killing close to 3,000 people and injuring around 6,000. Along with four other MSF teams, we visited dozens of villages. More than 50,000 houses were destroyed, electricity was cut off in various villages, and some villages were completely razed to the ground, making access more challenging.
Despite the severity of the earthquake, the Moroccan authorities swiftly launched a massive intervention, with the support of a few other states, to search for bodies from under the rubble and to treat people who were injured. They also sent helicopters to evacuate the people in remote areas and in the mountains. The authorities were responding to people's urgent and immediate medical needs, but the need for mental health support was not yet covered.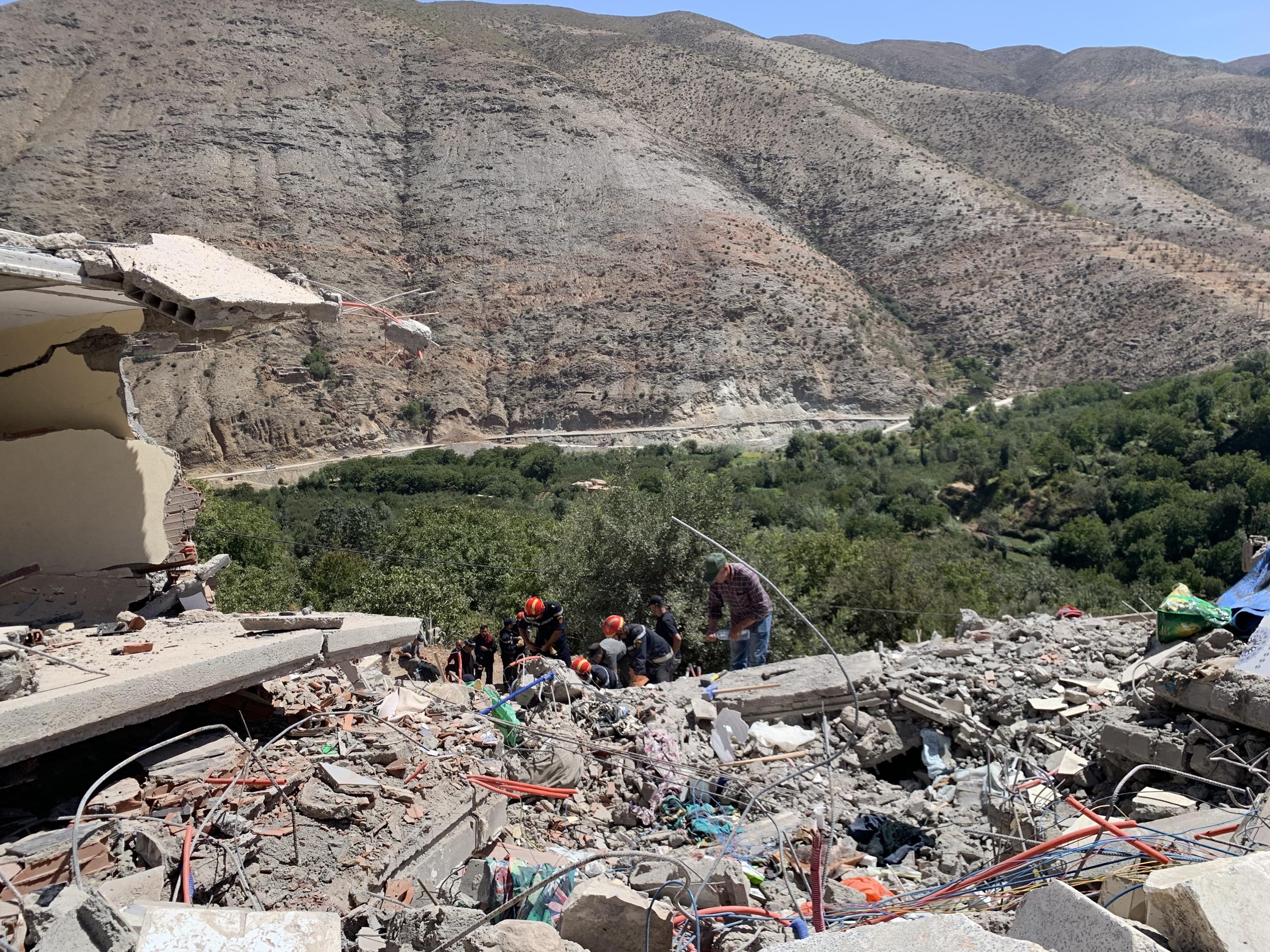 Mental health is sometimes not put as a priority, yet it is a key element in helping people to adapt, recover and rebuild their lives.
Fouzia Bara, MSF Nurse
From MSF's long experience in responding to earthquakes, we know mental health is sometimes not put as a priority, yet it is a key element in helping people to adapt and, recover and rebuild their lives.
As a medical person who speaks Arabic and Berber, I was able to talk to people, listen to their stories, and help them express and talk about their emotions. Generally, being able to hold psychological first-aid sessions in Berber is a challenge because Morocco is short on psychologists who speak the language.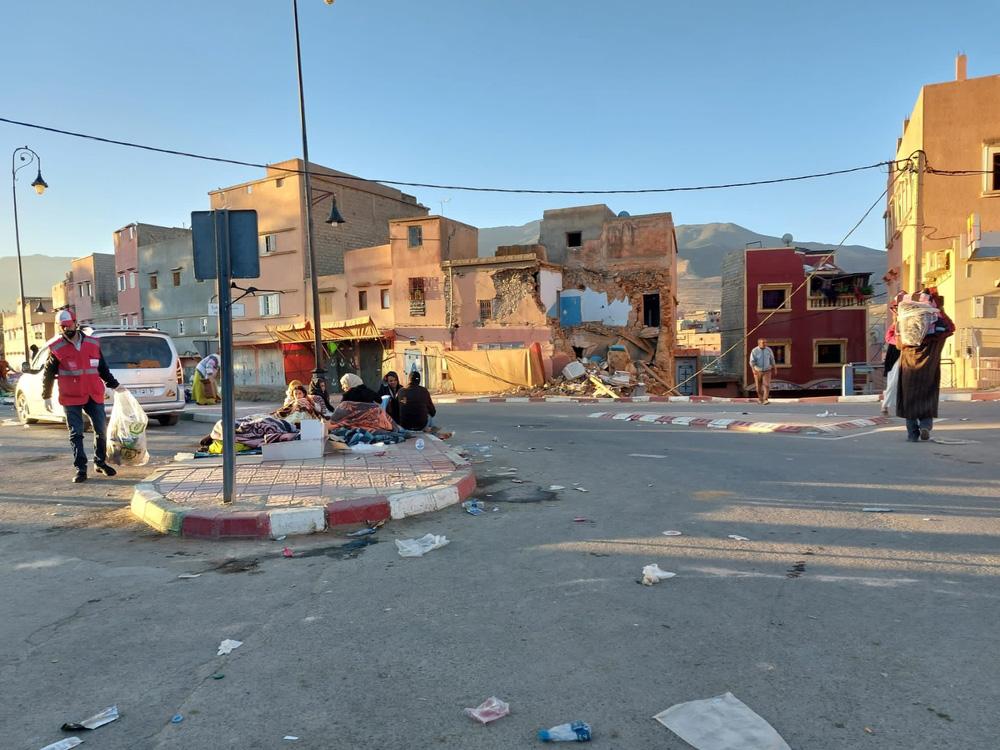 Given my background, I was able to do group sessions without a translator. I saw how immense the shock was on people, no matter how old they were. What came out mostly was fear and anxiety. Several people couldn't easily talk at first. A woman in a village I visited close to Tigouga lost all three of her children. The youngest was only one month old. She would not speak during the day, and at night, she would constantly cry and look for her children in the village.
In these mountainous areas, people lost everything within seconds: they lost their past, their present and their future. They are Berbers who lived here for centuries, and they are not willing to leave their lands, which adds a layer of anxiety and uncertainty for the future: how will I rebuild my life? Will it ever go back to what it was before? Winter is coming, and we are living in tents. This is not sustainable. These were among the most recurring questions I would hear during the sessions, and they are all part of the healing path. In one village in the region of Taroudant, only one person survived. It used to be home to 70 people.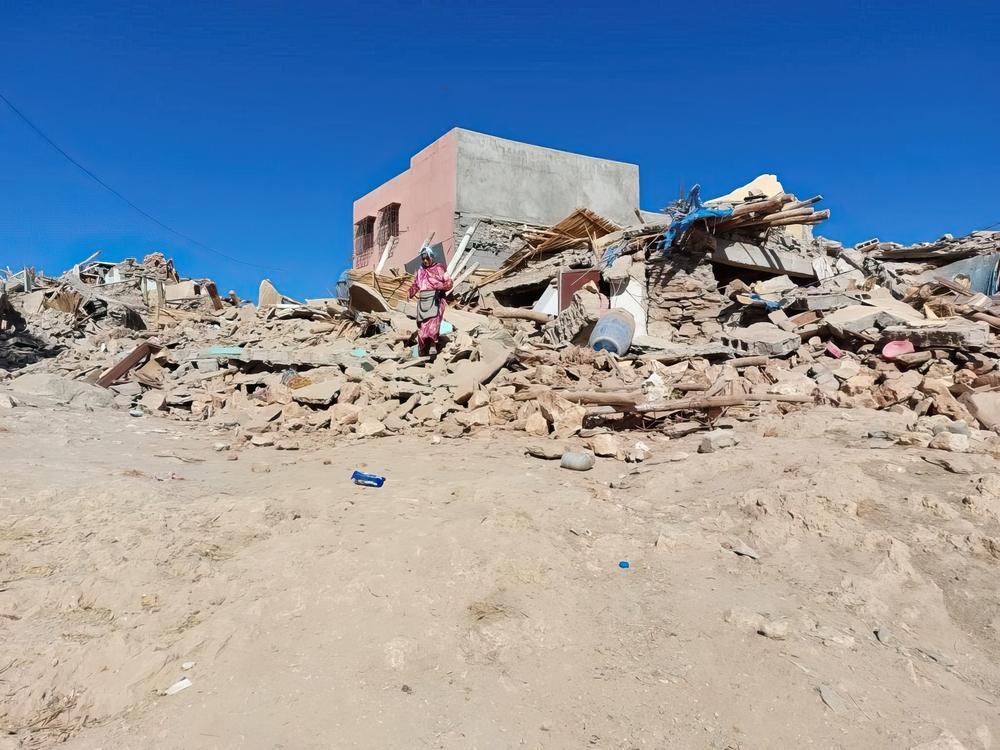 The earthquake has also revived many hidden mental health disorders that people tend to bury for years, worsening their situation and symptoms.
Fouzia Bara, MSF Nurse
On top of the massive mobilization by the Moroccan authorities, hundreds of young aid workers, mostly from neighbouring provinces, came in solidarity and helped in the relief efforts. They were not spared from the trauma, and the needs were as high as other people I met. The group of young volunteers I worked with, aged between 17 and 24, were shocked. The sessions allowed them to digest and understand what is happening to their minds.
As the sessions went on, they opened up and shared their sufferings that they hid or did not dare to talk about earlier, as they wanted to remain strong. This space was much needed for these young volunteers to better cope with their emotions. The earthquake has also revived many hidden mental health disorders that people tend to bury for years, worsening their situation and symptoms.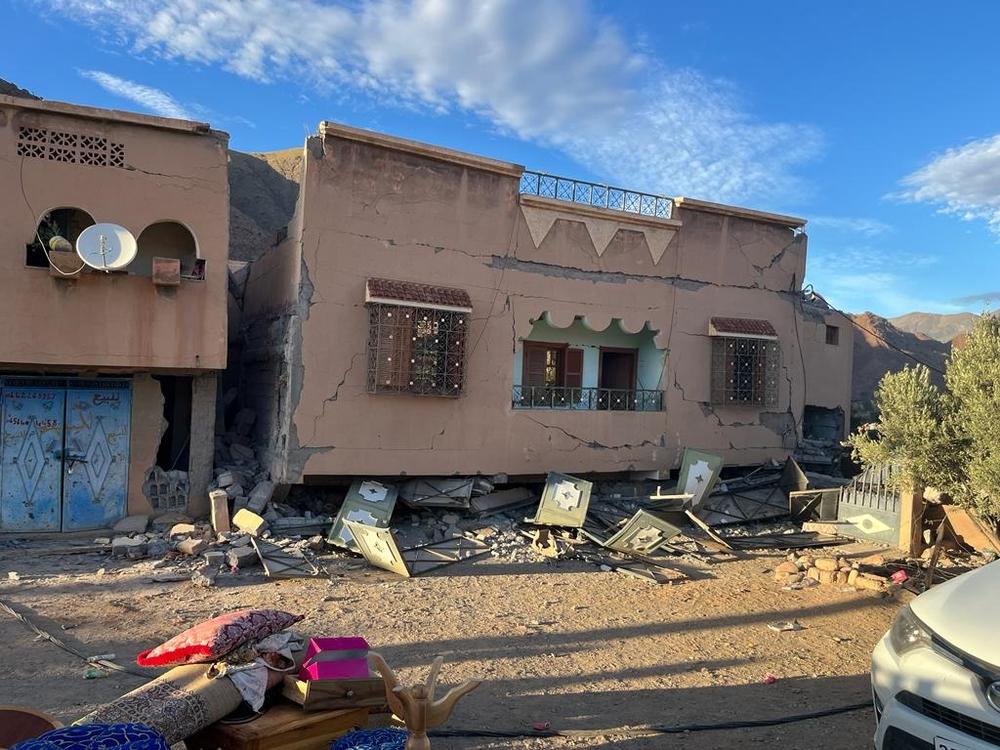 MSF will work in the upcoming weeks with local authorities and local organisations to provide free mental healthcare and assist people's recovery. Thousands of people need to be supported, and this needs to be done as soon as possible, and as soon as the trauma is still fresh, and to prevent post-traumatic stress disorders.
We are working with Moroccan psychologists, health promoters and social workers, training them to identify people's needs and give psychological first aid through individual or group sessions. We will also train them to identify the severe cases that require additional support and need to be referred to specialised or psychiatric care.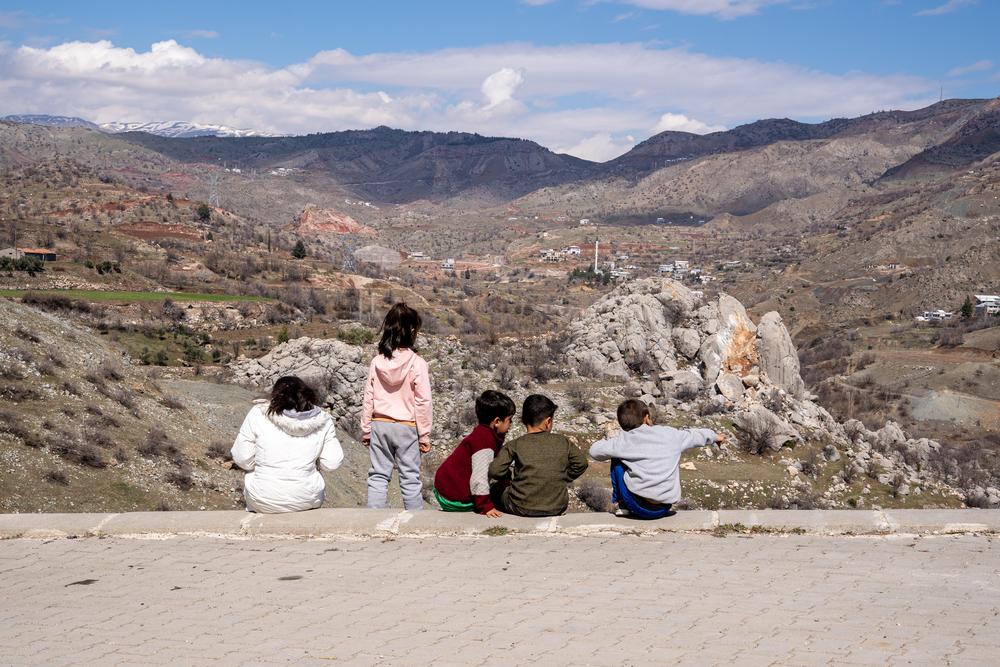 A traumatic experience such as surviving an earthquake requires immediate support with increasing access to mental health assistance to avoid long-term mental health issues. This critical healthcare is sometimes neglected due to the priority given to those whose wounds are visible.