"Going back home is a big dream of mine. I dream about going home every day…" says Jorge who has been living in the 25 de Junho Camp for Internally Displaced People (IDPs) since he was forced to leave his home in Quissanga, Mozambique, after an armed group attacked his village on 24 September 2020, torching homes and people's belongings. 
"Everyone either left the village or hid in the bushes. Some managed to leave on the same day, on foot during the night. Others tried to find their family members… find out where they were, if their children had tried to escape. And that's why I only left on the 27th (of September), I was looking for my family." 
While Jorge's family is safe, they are not all together, spread out across the Cabo Delgado Province. Over the last three years, Cabo Delgado has been ravaged by fighting between the Mozambican army and a non-State armed group called Al Shabaab, forcing half a million people to flee their homes and leave their livelihoods behind. Many have lost more than just their belongings in their search for safety.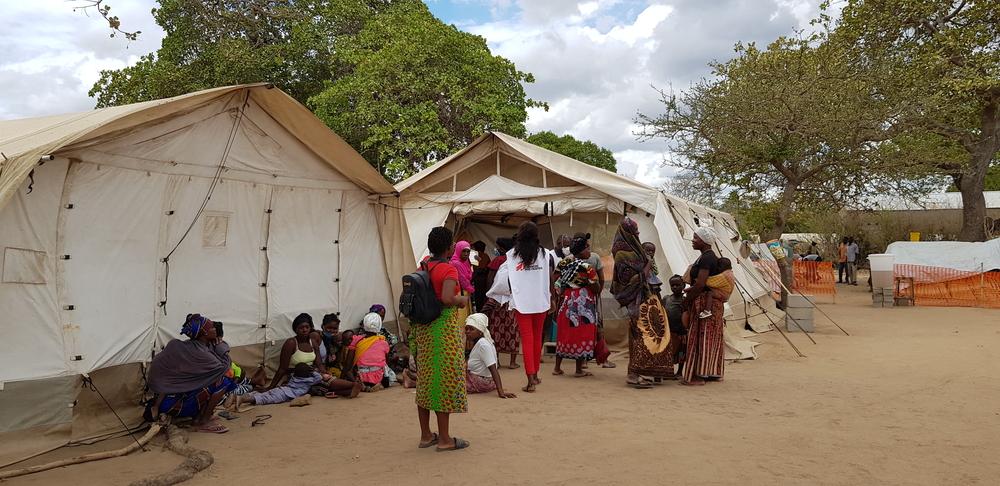 "My family is everywhere, in different places in the province. On the journey here we lost my nephew. He drowned. We are suffering," confides Momade, who made his way by boat to 25 de Junho, where he has been living since March 2019. The boat journey is dangerous, as the vessels are often overcrowded and have been known to sink under the weight of the desperate passengers.
Many of the IDPs at 25 de Junho are haunted by memories of losing loved ones.
"I lost my sister and my nephew. They were beheaded," Sufo recalls. For Sufo, returning to his village is not an option. "We are not safe. I need to go anywhere that is not back home".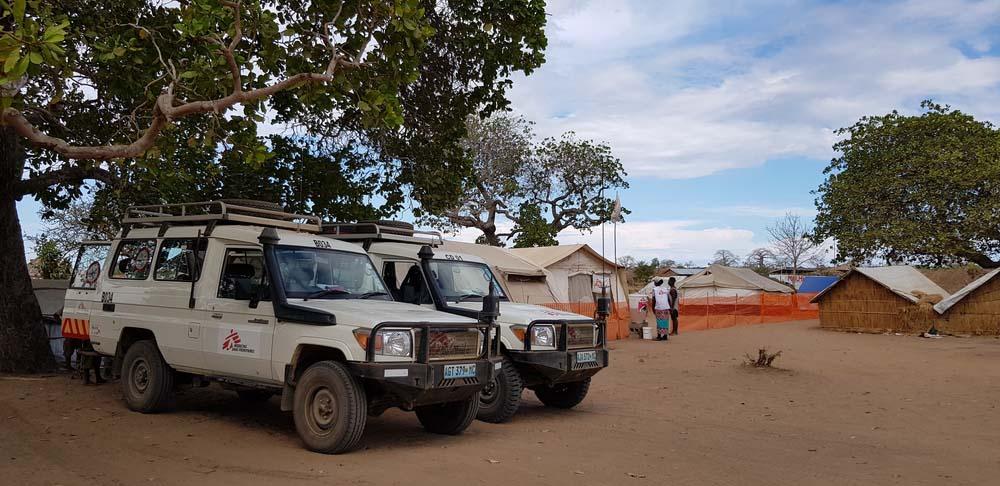 The situation in the IDP camps, which were set up in Metuge and other towns to accommodate the rapid influx of people seeking refuge, is precarious. Most of the people need food, clothes, essential items, basic health care, access to drinking water, tents and blankets. With the rainy season starting, concern for their well-being has multiplied, and there is worry about the potential for malaria surges or outbreaks of cholera, measles, or COVID-19 in the camps. 
"I don't feel safe because of this situation. If the government doesn't support us with food, I go to bed hungry. I don't have food. I don't have clothes. I don't have cooking utensils. I don't have a tent to protect me from the rain. I want sheets so I can protect myself from the cold," says Fatima, an 80-year-old woman who has been living in 25 de Junho for three months.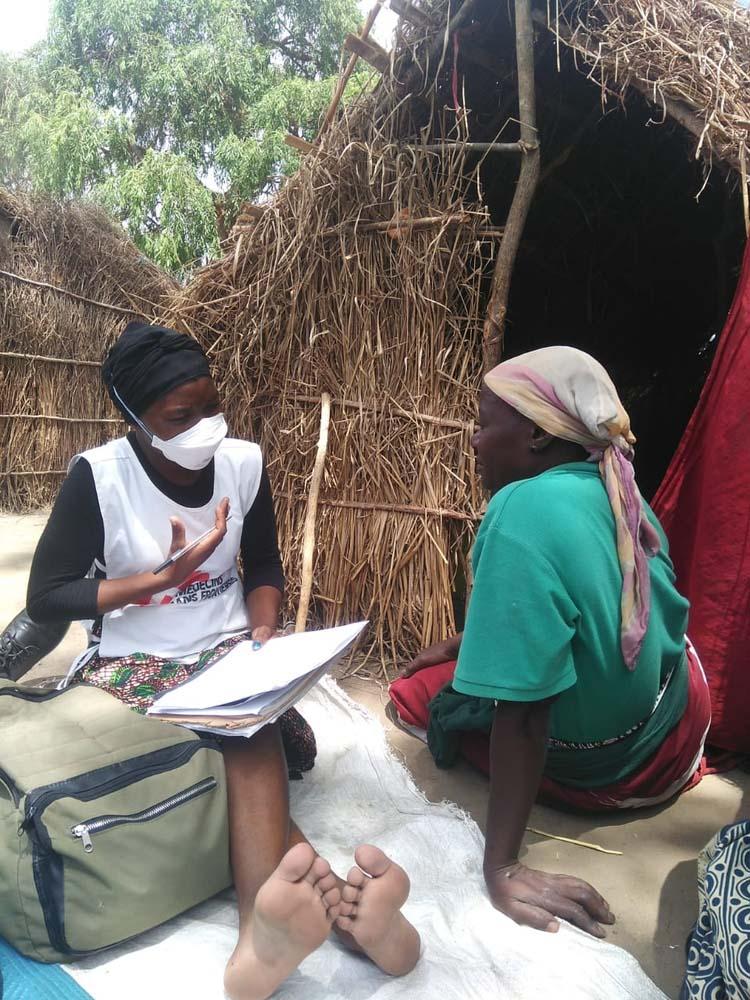 After years of escalating violence and hardship, the people in Cabo Delgado are tired, and there is a general feeling of despair and exhaustion, as they lack the support needed to regain their autonomy. Families of ten are cramped up inside one tent, without beds or even mats to sleep on, they are forced to spend their nights on the dirt. While some have received plastic sheets to shield their tents, others are worried their roof will collapse at the first sight of rain. 
"I rely on support for everything. I don't see how I can make money. I want to go home. We left our activities and things behind that supported us, like farming and making charcoal that we could sell and sustain ourselves," said Sonia, who left Bilibiza and arrived in 25 de Junho three months ago. 
Some support is provided by the local government and local and international organisations, but it is not sufficient to meet the overwhelming needs of all the IDPs. MSF has been supporting the IDP camp of 25 de Junho with basic health care activities and water and sanitation interventions since October 2020 and a mental health programme since December 2020.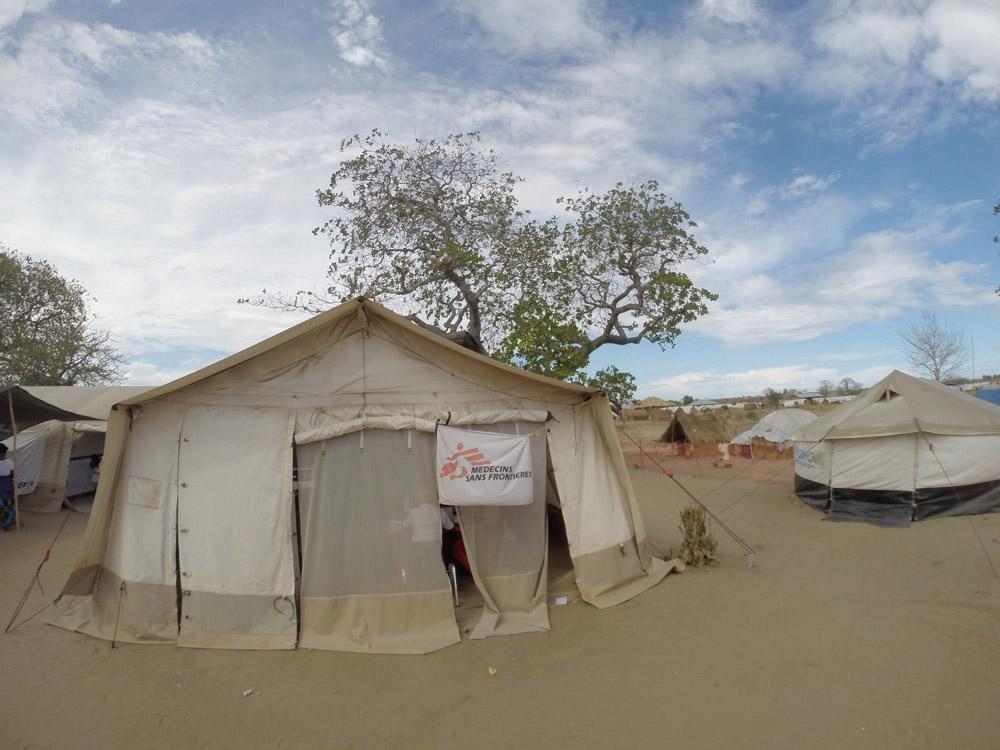 In other parts of Cabo Delgado, including Pemba, Montepuez, Meluco and Balama, our teams are running mobile health clinics, restoring water systems and building and rehabilitating latrines and boreholes. In November alone, 1510 consultations were given, and MSF's mobile clinics identified 428 malaria cases in the villages of Nangua and Impire.
We are also backing local health facilities and the health care referral system and building and supporting a new cholera treatment centre. 
Still, every week hundreds, sometimes thousands, more people flee their villages as the conflict continues. Many have been displaced again and again. We are not able to reach them all. Their stories remain unheard.