Around the world, three wheelers offer a cheap means of urban transport. In Gwoza in north-east Nigeria, these small three-wheeled vehicles, known locally as keke napeps, are more than just a means of public transport, they are a means of saving lives.
Every month around 260 patients are transported to the hospital in keke napeps, which are used as makeshift ambulances.
There are around 75,000 people living in Gwoza.  After years of conflict between the Nigeria army and Boko Haram, most of the population is completely dependent on humanitarian aid for survival.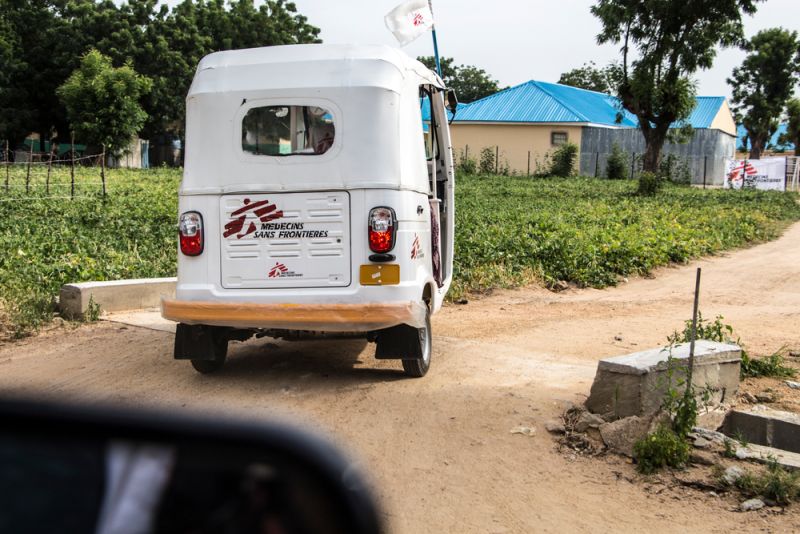 Restriction of movement and a curfew at night mean that urgent medical aid is often not available for patients in Gwoza. Pregnant women frequently deliver their babies at home, leading to complications and loss of lives.
"Time is of the essence in emergencies. Operating heavy vehicles is difficult. Bringing people to the hospital at night requires military clearances and this often results in births at home, people not being able to access our hospitals and hence deaths," says Yaya Ramde, MSF field coordinator in Gwoza. "So we need to find solutions."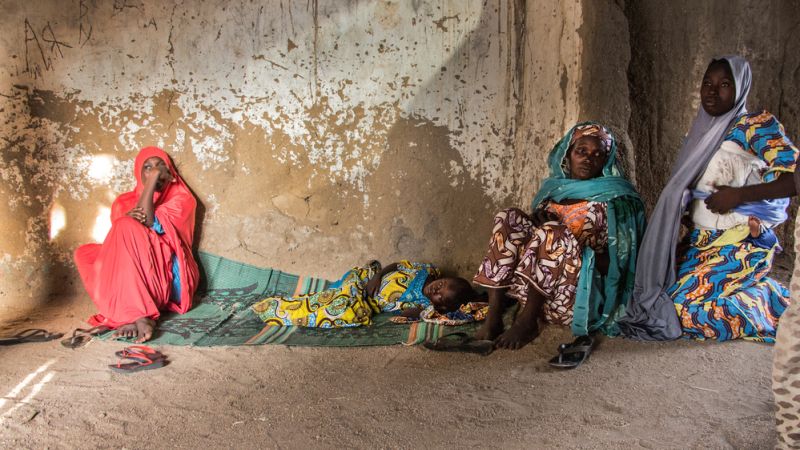 Keke napeps are lightweight, low-cost, easy to manoeuvre and are not viewed as a threat by the military. White coloured kekes on the streets of Gwoza are easy to spot, have clear MSF identification markings and are unlike any other vehicle in town.
In the narrow, dirt roads of the settlements and camps in Gwoza, the kekes can access areas and houses not easily reached by even the trusted jeeps normally used by MSF.
MSF has converted a fleet of six of these vehicles into makeshift ambulances and placed them at strategic points around the town. The drivers are trained in basic first aid and are equipped with a wireless radio set and a first aid kit.
Employing keke napeps is an innovative attempt to save as many lives as possible in a difficult and tense conflict situation.
"We have better access to our patients. We still need permission from the military to move in the night during curfew hours, but the kekes have definitely made a difference," says Ramde.
The problem of easy, round the clock medical access continues. MSF still needs clearances from the military to move patients at night. But the use of keke napeps has drastically reduced the time taken to ferry patients from their houses to the hospital.
---
Since June 2017, Doctors Without Borders (MSF) teams have transported more than 1,800 patients to the hospital in keke napeps.
In Gwoza, MSF provides emergency consultations, nutritional and inpatient care, and sexual reproductive health services. MSF continues to provide healthcare services in 12 other locations across Borno and Yobe state.
Find out more about MSF's work in Nigeria.