The number of people who have been infected with the novel Coronavirus (COVID-19) disease has increased to 1 686 as of 06 April, representing over 70% of the total number of infections in the southern Africa region.
Police Minister Bheki Cele announced that at least 2,230 gender-based violence cases have been reported during the first week of the national lockdown, 30% more than for the same dates in 2019.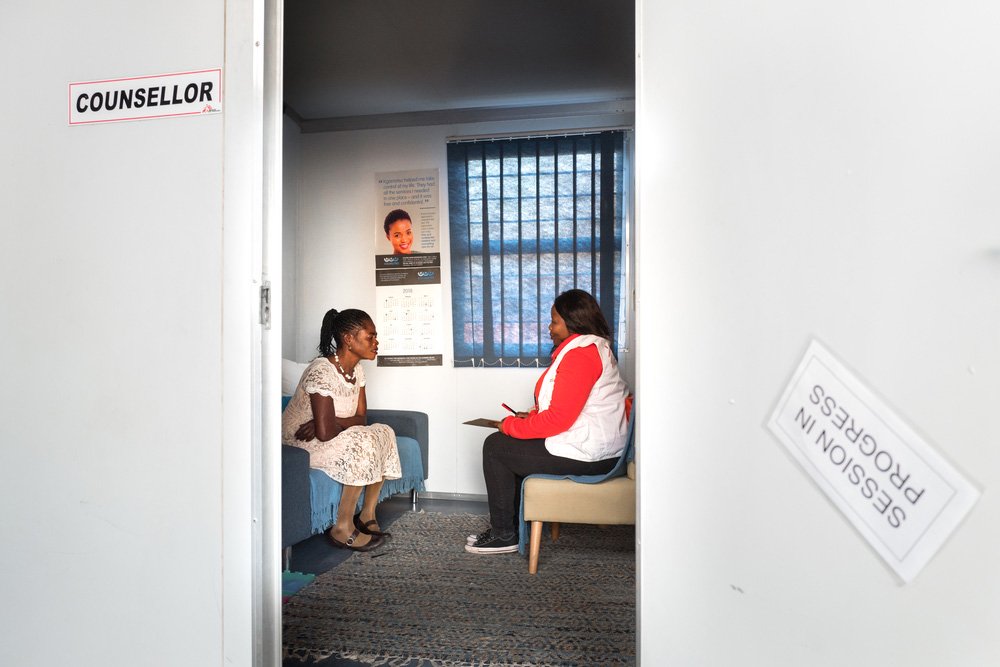 While the government is due to announce a range of services to be provided to survivors of sexual and gender based violence in SA during the lockdown, our team in Rustenburg is seeing a lower number of sexual violence clients in the Kgomotso Care Centres dedicated SGBV clinics), indicative of the serious barriers to access posed by the lockdown.
The mass community screening campaign announced on 30 March by the president, Cyril Ramaphosa, is being rolled out in various parts of South Africa, with reports of some resistance in Gauteng Province.
In Khayelitsha, where 3 cases have been confirmed, MSF supported the country's first community screening and outreach testing efforts. 
Contact Screening and Coronavirus testing
In Khayelitsha, on 04 April after a second positive case of COVID-19 was confirmed our team, in collaboration with the provincial Department of Health, conducted contact and general screening in the community with the addition of conducting outreach testing (swabs for PCR lab-based testing).
This is the first time community sample collection for testing has happened in South Africa. 450 individuals were screened, and the team took 21 swabs, all of them were negative.
Choice of Termination of Pregnancy services
Our Team in Rustenburg met with the Department of Health about the de-prioritization of Choice of Termination of Pregnancy (CToP) services in several facilities, and CToP services have since resumed.
Although MSF-supported Kgomotso Care Centres remain open, our team has witnessed a sharp decrease in new sexual violence cases due to lockdown-related barriers, while at the same time the number of GBV cases reported to police nationally was markedly higher than for the same period last year.
Our team is aiming to coordinate a call on the government to ensure that sexual violence survivors receive an essential package of medical and mental health care during the lockdown.
Shortage of drugs in Western Cape - a big concern
The Department of Health aims to conduct outreach community testing in the whole of Khayelitsha, and MSF will support these activities once briefed. A shortage of TB medication limits the Department of Health's plan to minimize facility visits for TB patients, a population considered to be at high risk from coronavirus. One month medication parcels are currently possible.
The government's ability to provide longer refills to people living with HIV is likewise limited by shortages of Tenofovir/Emtricitabine/Efavirenz, and while there is more Tenofovir/Lamivudine/Dolutegravir (TLD) available, switching people to this treatment is not happening fast enough.