The number of children suffering from acute malnutrition in the areas surrounding Pibor, South Sudan, has trebled compared to this time last year, Doctors Without Borders (MSF) said today.
The organisation, which runs an Inpatient Therapeutic Feeding Centre (ITFC) in Pibor and two Ambulatory Feeding Centres (ATFC) in nearby Lekongele and Gumuruk, is calling on other organisations to boost their activities as these worrying numbers are likely to keep on rising in the challenging months ahead.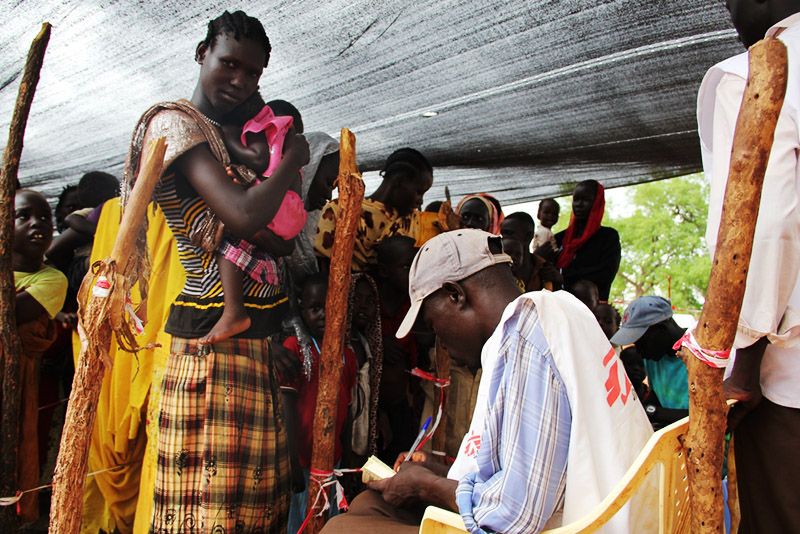 "In recent weeks we have treated increasing numbers of malnourished children," explains MSF Nurse Jean Soro, who manages the organisation's medical programmes in Pibor. "In May, one of our patients in Pibor died from malnutrition and we are worried that more lives will be lost if preventative action is not taken".
In May, MSF admitted 146 children suffering from acute malnutrition to its two clinics outside of Pibor, compared to 69 patients at the same time last year.  MSF is also concerned at the high proportion of children with severe acute malnutrition. In Lekongele, 4.46% of consultations are for severe acute malnutrition, whilst 23% are for general acute malnutrition.
"A number of factors have combined to make this year's hunger gap especially hard," explains Jean Soro. "The lack of food distribution, which in the past has helped families through these challenging months, is making matters even worse."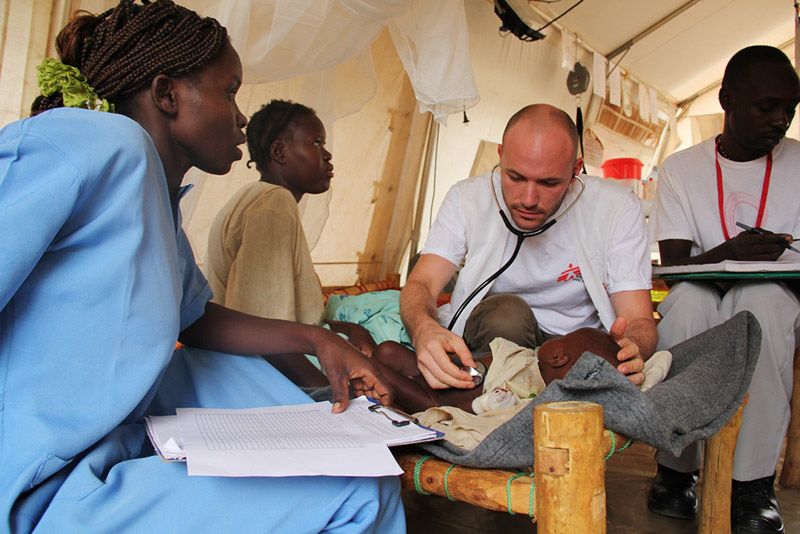 Every year, Pibor experiences a peak of malnutrition during the 'hunger gap' which starts in April.  This is the time between harvests when food often runs scarce. Environmental and economic factors, the impact of the ongoing conflict and a lack of aid provision have combined to mean that the hunger gap is taking an especially heavy toll this year.
Irregular rains have reduced the quality and quantity of crops available. Recent clashes blocked the main supply road from the capital city, Juba, for several months, reducing the quantity of food available. What food is on the market has also risen in price dramatically; the price of some basic food items, such as sorghum, have quadrupled in the past three months.
There is also a larger population living in the area, after people relocated from Juba to Pibor due to insecurity.
"Distributing food to the community in and around Pibor would make a huge difference in tackling acute malnutrition and avoiding unnecessary deaths." explains Jean Soro. "There is also a real need for more health services, especially supplementary feeding programmes, targeted to vulnerable groups, including those living outside of Pibor."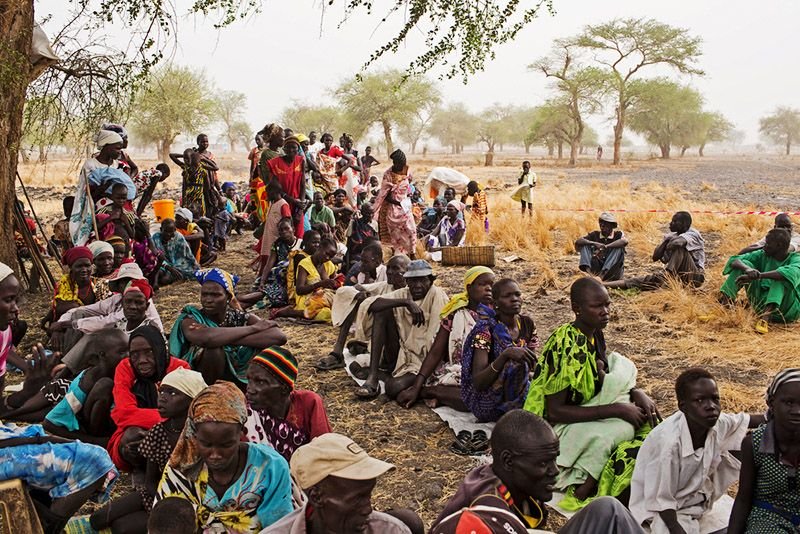 "A few weeks ago, we admitted a one-year-old baby girl whose weight was only six kilos," explains Jean Soro. "She started being sick with fever and diarrhea, but her family lives three days walking distance from MSF's clinic, so it took her some time to reach us. By the time she did, she was extremely malnourished and in a critical condition".
MSF is calling for other organisations working in and around Pibor to distribute food and run supplementary feeding programmes, targeted to vulnerable groups such as pregnant and breastfeeding women and children under five.
Health support also needs to reach those who are living outside of Pibor; during the rainy season, as roads become extremely difficult, reaching a health centre can become close to impossible for people living in remote areas.
Find out more about MSF's work in South Sudan.