As Doctors Without Borders (MSF) prepares to leave the Shiselweni region after 16 years of work, its project in Nhlangano draws to a close. However, to ensure the continued success of the Shiselweni HIV & tuberculosis (TB) programme, MSF's teams in Eswatini remain dedicated to working with the country's Ministry of Health. 
To mark the journey of MSF's work in the area since 2007, Bernhard Kerschberger, MSF head of mission, summarises the five key facts about MSF's medical operations in the country. 
 
1. The Shiselweni region has seen significant progress in healthcare over the past 16 years, with the evolution of HIV and TB treatment and better access to information for the community.
One of the most significant ways that healthcare has evolved over recent years is in treating and managing HIV and TB. In 2007, when MSF teams arrived in the Shiselweni region, only three hospitals offered treatment for these diseases. Now, however, clinics throughout the region are equipped to provide patients with the care they need.
In addition to increased access to treatment, the population's understanding of these diseases has also improved. Previously, there were many myths surrounding HIV and TB, but now people have access to accurate information and understand how to prevent and manage these diseases. This has allowed individuals to live openly with their HIV-positive status, while some have even shared their experiences of successfully managing their conditions.
Adherence to treatment has also been a significant factor in improving outcomes for patients. In the past, poor adherence to medication regimes was a common cause of death, often due to the difficulty of taking older medications with more side effects. However, with the development of newer, more effective medications with fewer side effects, patients can now better adhere to their treatment plans.
Overall, there have been numerous improvements in healthcare in the Shiselweni region, and the availability of effective treatments with minimal side effects has been a significant contributing factor to this progress.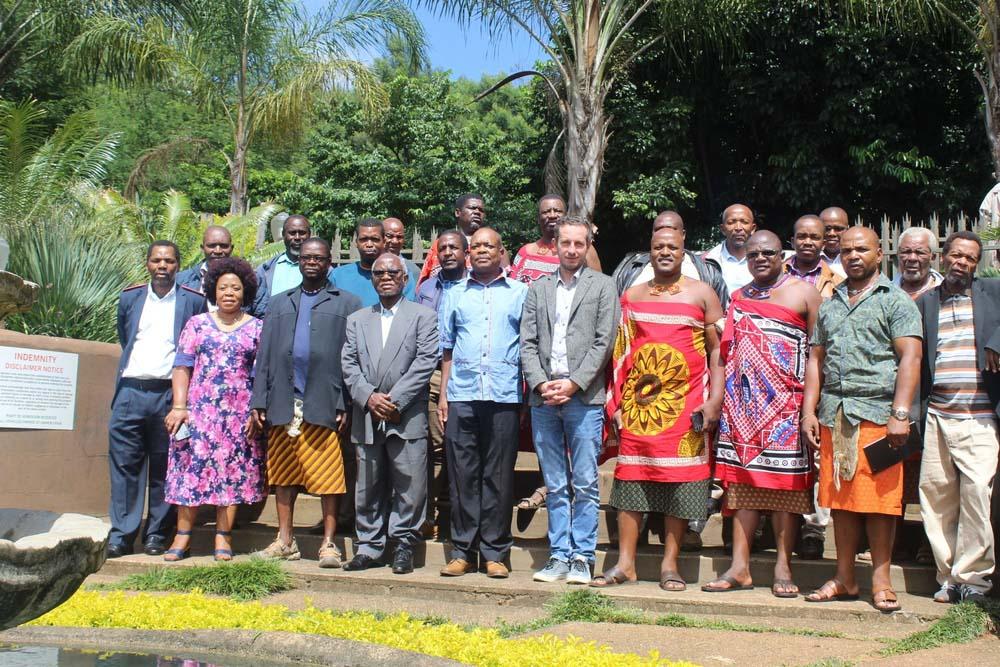 2. MSF's main activities in the Shiselweni region have included training healthcare workers on testing and treating HIV and TB, targeting hard-to-reach vulnerable communities, and putting patients' needs at the centre of all initiatives.
In 2007, when we started work in the Shiselweni region, our primary focus was decentralising healthcare services. This involved training healthcare workers on how to test and treat both HIV and TB, as well as how to communicate with the community about stigma and prevention. We worked with local health authorities to identify and target the most vulnerable communities, many of which were in remote locations that required hours of walking to reach the nearest clinic.
However, implementing this type of change was not without its challenges. Introducing innovative approaches required patience as the process was set up, while ensuring that patients did not experience delays in accessing sufficient HIV and TB testing and medication. At MSF, we prioritise the patient's needs above all else, which can sometimes result in rapid changes in treatment protocols and healthcare delivery. At times, communicating these changes to all stakeholders proved to be a challenge.
Overall, our efforts to decentralise healthcare services in Eswatini have been successful. Patients in remote communities can now access testing and treatment for HIV and TB. Additionally, the information provided to these communities has dispelled myths surrounding the diseases, resulting in an increased understanding of prevention and treatment. 
Through working with local health authorities and prioritising patients' needs, we have significantly impacted healthcare, not only in the Shiselweni region but across Eswatini.
 
None of these initiatives would have seen the light of day without such good and productive collaboration. I used to hear people say: 'As a humanitarian, you have to do what others are not willing to do to see positive change.' In Eswatini, I saw that in action.
Bernhard Kerschberger, MSF head of mission in Eswatini
3. The speed of development of MSF's operations in the region has been impressive, with the introduction of innovative and comprehensive treatments faster than many other partners.
Reflecting on our progress over the years, I cannot help but feel a sense of awe. MSF's culture of encouraging innovation has allowed us to introduce developments at a much faster pace than one might expect. One such example is our response to the COVID-19 pandemic. While many organisations were still planning interventions, we were the first and only medical organisation to introduce home-based care for patients with TB, saving them from having to travel to health facilities and risk exposure to the virus.
This pattern of innovation has been consistent over the years. We have been able to introduce comprehensive and early treatment for patients living with HIV, HIV self-testing, video-observed therapy for patients with TB, and new approaches to the diagnosis and treatment of sexually transmitted infections. 
We developed these interventions in the Shiselweni region and then scaled them up nationwide. Being recognised as a "reference point" for change and good practice while putting our patients at the centre of our initiatives was truly a proud moment for me.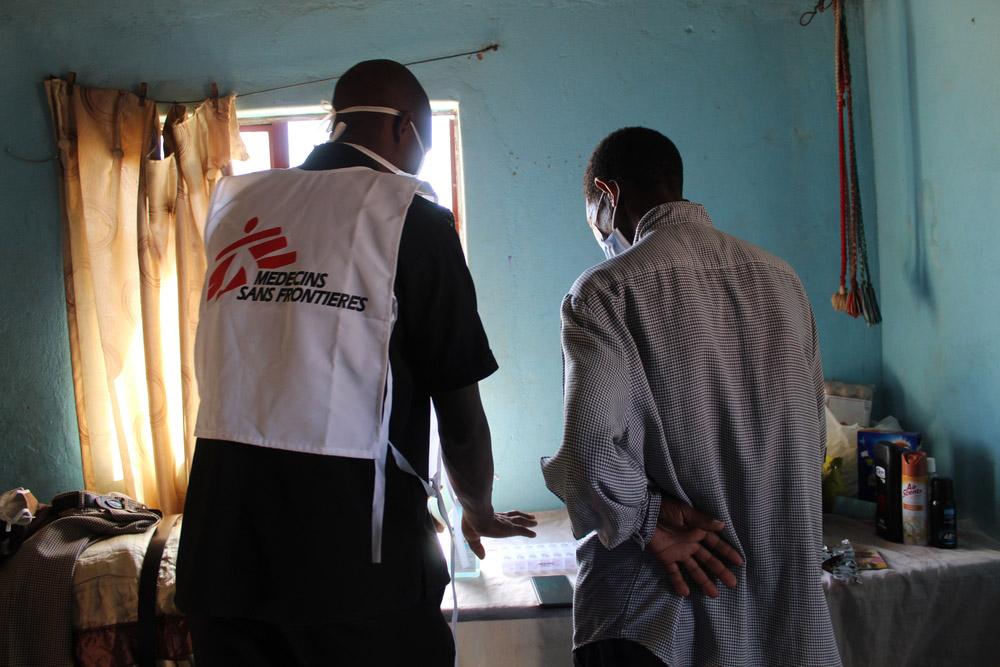 4. MSF is moving its activities gradually from the Shiselweni to the Manzini region, with a plan to maintain links with the Ministry of Health to address emerging needs.
Our team is taking a gradual approach to ensure a smooth transition from the Shiselweni region to the Manzini region. We are working closely with local health authorities and other stakeholders to ensure that the initiatives we have implemented over the years continue to work for patients in need. As an organisation, we understand that the needs of the community are constantly evolving, and we are committed to reorienting our programmes to address these changes.
In recent years, we have noticed a growing need for sexual health services, including testing and treatment for sexually transmitted infections and family planning services. We are also aware of the increasing incidence of sexual and gender-based violence as a result of economic challenges faced by the poor, particularly in the wake of the COVID-19 pandemic, and we are working to provide care and support for victims of this violence. 
Our team remains dedicated to providing high-quality healthcare services to those who need them most, and we will continue to work closely with local authorities to ensure that our programmes are responsive to the needs of the community.
 
5. MSF staff members who were hired from the local community, including those living with HIV, became an essential part of the MSF team and helped fight stigma in the early days. 
One of the most rewarding aspects of our work has been the hiring and training of members of the local community who were living openly with HIV. We recognised that these individuals were uniquely qualified to fight the stigma surrounding HIV and could serve as powerful role models for other patients. We provided them with training in counselling, and they became known as "expert clients" who could offer support and guidance to other patients.
These expert clients became an integral part of our team and played a crucial role in connecting with patients personally. Many of them stayed with us for years and became the unsung heroes of our programme. They were not in the spotlight, but they were the backbone of our approach to more patient-centred care originating in the local community.
As we transition from the Shiselweni region to the Manzini region, we hope to continue to hire and train members of the community to serve as expert clients. We believe that this approach is crucial to ensuring that patients receive the support they need and that our programmes remain rooted in the local community.
 
"My key message to our teams and partners is: thank you. None of these initiatives would have seen the light of day without such good and productive collaboration. I used to hear people say: 'As a humanitarian, you have to do what others are not willing to do to see positive change.' In Eswatini, I saw that in action. Specifically, I saw that we were faster than many other partners, enabling us to provide appropriate and comprehensive services to patients in a more timely manner, thereby saving lives." - 
Bernhard Kerschberger, MSF head of mission in Eswatini.