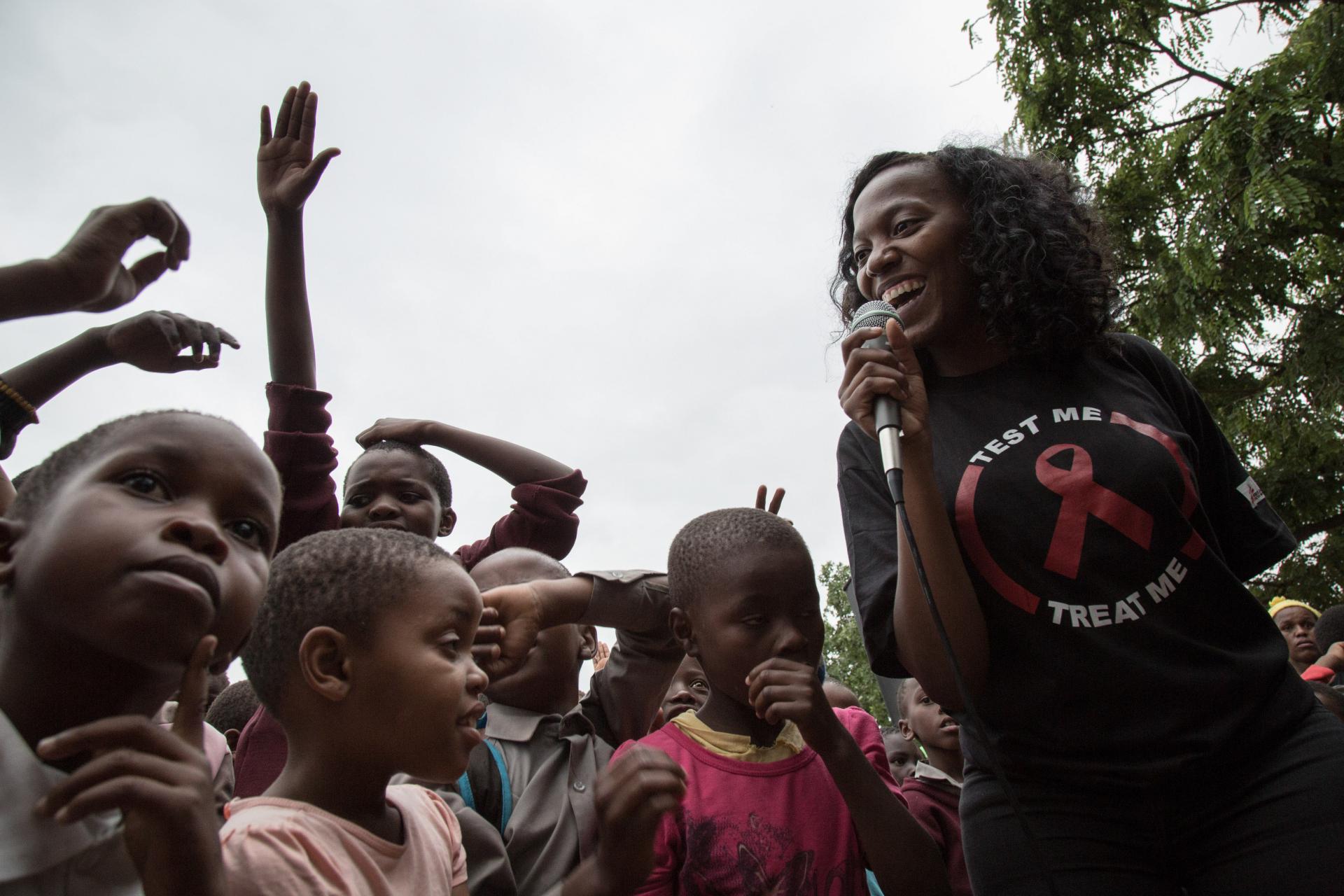 Eswatini (formerly Swaziland)
In Eswatini, the COVID-19 pandemic severely affected the lives of patients with HIV, tuberculosis (TB) and non-communicable diseases (NCDs) in 2020.
Around one-third of adults in Eswatini are currently living with HIV, and many of them are co-infected with TB. Doctors Without Borders (MSF) supports the Ministry of Health by working on reducing the transmission of these diseases and improving treatment. The pandemic forced our teams in the Shiselweni region to change how care was delivered, to ensure that the most vulnerable people had uninterrupted safe access to lifesaving treatment.
We strengthened community-based drug-resistant TB (DR-TB) care, with health workers visiting patients' homes to give them medication, food, psychological support and COVID-19 preventive equipment (masks, sanitisers). Video-observed treatment allowed these patients to film themselves taking their medication at home, instead of travelling to health facilities for nurse-observed treatment. In addition, we increased our support to the national DR-TB ward in Nhlangano, Shiselweni, by providing
nursing care, implementing COVID-19 prevention and detection protocols, and donating medicines.
To relieve pressure on health facilities as COVID-19 cases surged, we set up mobile clinics and a health post to offer care for TB, HIV, and NCDs such as hypertension and diabetes. Our services included testing, screening, medication refills, and advice on COVID-19 prevention.
We also incorporated care for NCDs into general healthcare facilities, and increased the services offered at our community site in Nhlangano to cover HIV self-testing, pre-exposure prophylaxis to prevent HIV infection, family planning, and treatment for HIV and sexually transmitted infections. In 2020, we completed a study looking
at diagnosing and treating HIV earlier during the window period – the time between infection and the point when a test gives an accurate result. This will guide our future work on HIV epidemic control.
Other COVID-19 activities included supporting the health authorities to increase testing capacity, and sending an MSF community team to provide home-based care and refer critically ill patients foroxygen therapy.
No. staff in 2020: 129 (FTE) » Expenditure in 2020: €2.9 million MSF first worked in the country: 2007