After more than a decade of armed conflict, outbreaks of severe malnutrition, malaria, measles and cholera, approximately 1.5 million internally displaced people (IDPs) in Borno state now face the spectre of COVID-19. Many live in vastly overcrowded camps with poor water and sanitation facilities, limited supplies of hygiene essentials such as soap and water, and often no individual space at all.
Aisha Abdulahi Kirawa and her children - Hassana and Hussein, Pulka transit camp, November 2019
Before all of this began, we lived in Bama. Our family was big and had three petrol filling stations, five houses and land. My husband and I had 14 children. My husband's name was Abdulahi Moktar.
Abdulahi was working in Lagos when Boko Haram came. He told me to take the children and go to Banki, because it would be safe there, but they were there too and they killed three of my children. My husband said he'd wire me money for us to come to Lagos, but the transfer didn't work. I took the children and went to Kirawa in Cameroon – when we were there I begged for money for us to survive.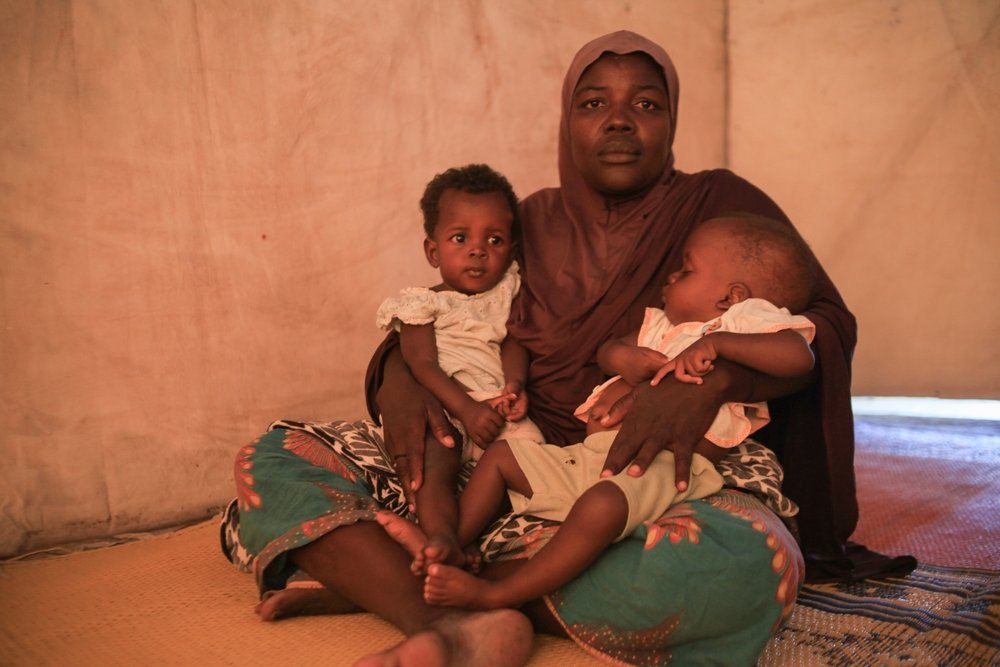 A truck from the Government of Cameroon came one day, and took all the people from Nigeria back across the border, to Adama. When we got there, I took the children and went to the church for help – they gave us food and shelter for two weeks, and then they provided transport to Lagos, where we were reunited with my husband.
Things were good for us in Lagos, we were together and the children could go to school, but one day my husband was killed in a car accident. Then there was no more money for us. Once again we received support – this time from many mosques and churches. Eventually, they got us here, to Pulka.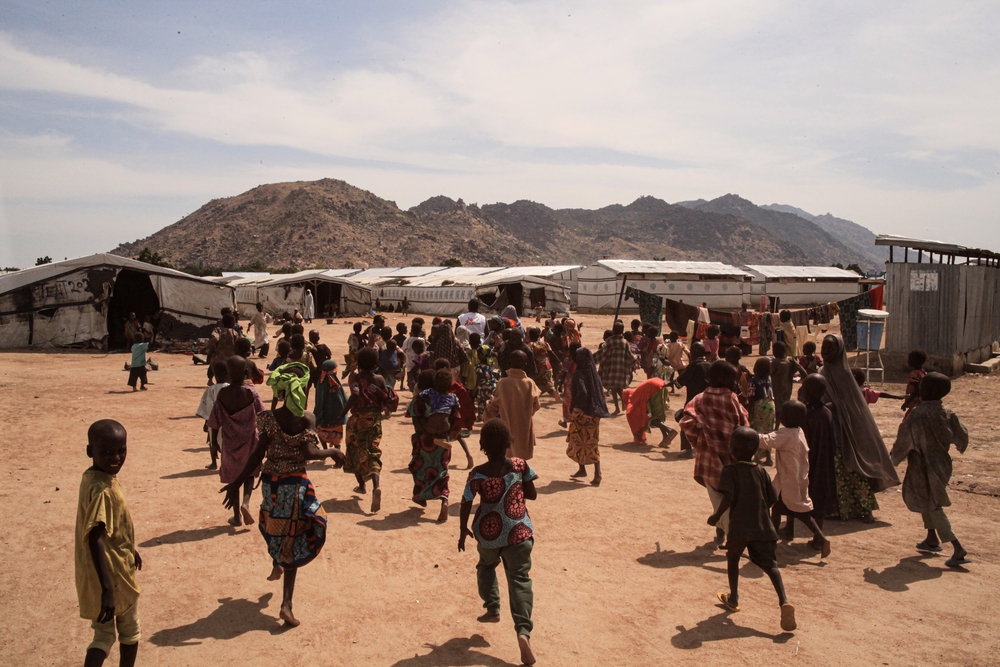 We've been in the transit camp here in Pulka for nine months now. I haven't eaten in two days now and I have nothing to feed my 11 children. I can't go out to farm because Boko Haram is there, and the military wouldn't let me go anyway. I'm sick now, and I need medicine. I know MSF would treat me if I went to them, but I can't take medicine without eating any food and I know I'm not sick enough to stay in the hospital overnight either.
I don't know what the children will eat tonight – I can't stop thinking about it. We have a tent full of dirty clothes and no soap to wash.
We have our own room for now, but it belongs to someone else and we'll have nowhere to go when they come back. I sleep on the ground because I have no bedding. I have heard nothing about moving from the transit camp to one of the other camps (people are only meant to spend two weeks in the transit camp, before being relocated to their own space in one of the four other camps), but I know I don't want the children to have to sleep out in the open air.
I spoke to someone from one of the aid organisations – they said 'at least the children have their mother' but in this situation, they may as well not have a mother. Now I don't even have enough breast milk for my children. Right now I honestly think we'd be better off in the bush – I don't know how much longer I can bear this.
COVID-19 is not the only threat facing people in Borno State, but its presence in Nigeria highlights the extreme vulnerability of so many who already endured the horrors of war, disease and malnutrition. Find out more here.