Interview with Marion Robinson, an MSF psychologist in war-affected Qayyarah
Marion Robinson worked as a psychologist at the MSF hospital in Qayyarah, a town some 70 kilometres from Mosul, in Iraq's Ninewa governorate. It had been under the control of the Islamic State (IS) group for two and a half years before the Iraqi army retook control of the area at the end of August 2016.
Six camps for internally displaced people stretch southwest of Qayyarah. Endless rows of white tents currently house up to 100,000 people, mostly women and children. Buildings and houses in ruins are still visible signs of the recent conflict and the violence unleashed across the town.
Marion shares her experience as a psychologist working in the mental health unit of the MSF hospital in Qayyarah.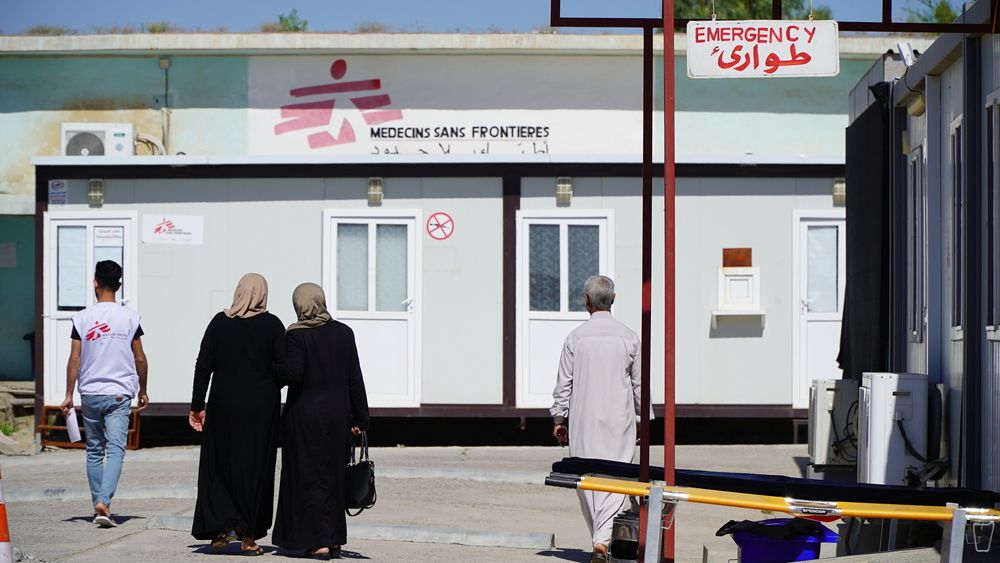 What are the main mental health problems your patients experience and why?
Over the past months, the major conditions I've seen are mostly depressive and anxiety disorders. I can't say that there's a universal cause for the depressive and anxious symptoms seen in our patients. Instead, there are a number of contributing factors, often related to the recent conflict and its consequences.
Some families have been separated in the displacement; many have been traumatised by direct and indirect exposure to the conflict; many have lost their homes and livelihood and are now living in the camps, without the financial means to survive; others have to carry on living not knowing the whereabouts of their loved ones, whether they are alive or dead, creating complex psychological challenges for the survivors. In short, every patient presents a different combination of factors that contribute to their depressive and anxious symptoms.
Who are your patients?
In terms of gender, surprisingly the percentages of female and male patients are comparable. According to an analysis conducted in May 2019, 57 per cent of our patients were women and 43 per cent were men. It is a positive sign that so many men access our services because seeking mental health support in other contexts is usually seen as a female prerogative.
In relation to age, we serve mostly adults. In fact, children (under-18-year-olds) accounted for 14 per cent of our patients as of May 2019. Again, there is no definitive reason for this, but we can surmise that identifying mental health challenges in children may be complex for families and caregivers.
When a child presents with challenging behaviours, a caregiver's first thought is to take that child to a medical doctor rather than to a psychologist or psychiatrist. This may be due to the parents' inability to identify psychological challenges in their children, their lack of knowledge about the usefulness of psychological care, or the societal stigma surrounding mental health treatment.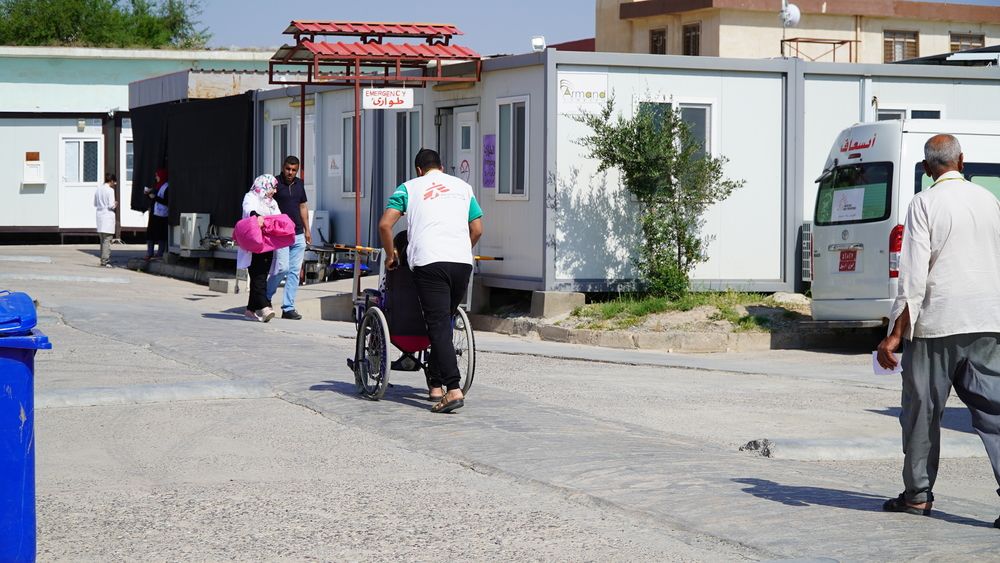 As a result, some of our adult patients are suffering from undiagnosed or misdiagnosed and untreated psychological challenges that began in childhood and have been exacerbated by other traumas over the years.
Parents in this context usually do not refer their children for mental health support until the behaviour becomes uncontrollable. That is until they become unduly aggressive or defiant at home or school or towards their siblings, or after they have been taken to a vast number of medical professionals without an explanation for their behaviour.
Concerning the referral pathways, we receive patients from Qayyarah district and surrounding villages, including from the camps for internally displaced people. Patients living in the camps usually present to us with more complex symptoms than those who have reintegrated their communities.
Psychological support for internally displaced people is provided by the primary healthcare centres within the camps, and those whose symptoms require psychiatric medication are referred to our mental health unit at Qayyarah hospital.
Have any of your patients tried to take their own lives?
Over the past months, I've seen a sizeable number of women arriving at the hospital because of self-harming behaviour. Most attempted to burn themselves using fire in what was found to be suicide attempts.
The way suicidal behaviour manifests itself in Qayyarah is quite unique for me and this specific method – using fire to burn oneself instead of ingesting medication for instance – appears to be gender- and context-specific.
On the whole, the number of patients presenting with self-harming behaviour is high, but with no indications of a significant increase at the moment.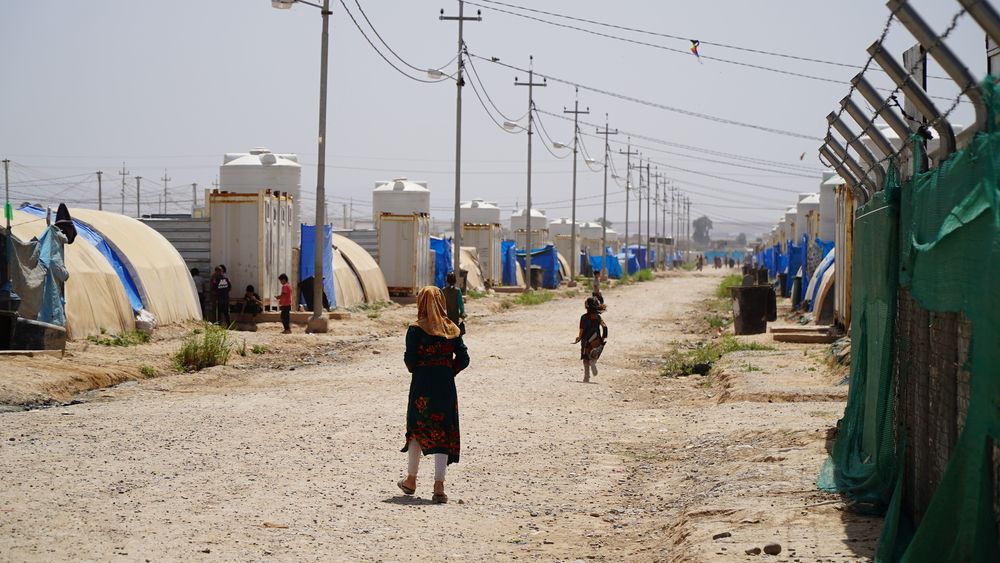 How is mental illness perceived? 
Stigma concerning mental health is universal and real. It exists in every context and Iraq is no exception, to the extent that people who need our services refrain from coming to us through fear of societal ridicule and blame.
How do you reduce the stigma around mental health in such a context?
We fight stigma by empowering our patients. That is, talking openly with them about their treatment, the benefits and the challenges, and highlighting evidence of how mental health support is beneficial to them throughout the course of their treatment.
An empowered patient is able to empower others, so we encourage our patients to spread the word in their communities about mental health support and how it can be beneficial to anyone who needs it.
Since I've arrived on this project, a number of our patients have referred their family members, friends and neighbours, and that's a clear positive sign. Fighting stigma is an arduous battle and a constant in mental healthcare, but it's fundamental that mental health professionals continue to work with patients, empowering them to lead fulfilled lives and reinforcing the benefits of receiving mental health support.
---
MSF in Qayyarah
MSF opened a hospital in Qayyarah in late 2016 after the town's main hospital had been partially destroyed during the conflict. In July 2017 MSF started medical activities in the camps for displaced people in Qayyarah to provide basic healthcare to the displaced population.
Mental healthcare is a fundamental part of the services provided by MSF to support people in this war-torn region. Since January 2019, more than 280 patients received mental healthcare services